Heawon Paick is a lifetime member of APALA. Those of us who are recent members would benefit greatly from getting to know such a distinguished member of our association.
Heawon has been an APALA member since 1998 (or 1999). She served as APALA president in 2004-2005. Since then, she has been part of APALA's Scholarship Awards Committee, as both member and chair, and the Mentoring Committee as a mentor. Heawon currently serves as the chair of the APALA Publicity Committee.
Since 2004, Heawon has been the branch manager of John Muir Branch, then of Junipero Serra Branch Library of the Los Angeles Public Library, a public library system in Southern California that is 72-branches large. Heawon's branch, Junipero Serra, is in South Central Los Angeles, which is only a short distance south of downtown Los Angeles.
Of her MLIS education, Heawon writes:
I studied at Maryville College for one and a half years then was going to go back to Korea, but decided against it.  Then I went to University of Tennessee, Knoxville for my MLIS degree.
When asked about the satisfaction she derives from her professional position as a librarian, Heawon asserts getting great satisfaction in guiding and supporting her professional and paraprofessional staff to excellence. It is little wonder that Heawon states mentoring as among her greatest professional interests.
I want to see future potential leaders succeed in their career path… push them and guide them into that direction.
Someday, Heawon would like to work as the director of a library system, in which she can make a greater difference in the lives of library patrons and staff members.
Heawon is an avid reader and movie viewer, especially of British mysteries. She has an extensive personal collection of novels and DVDs. Though Heawon enjoys company over a nice meal or afternoon tea, she admits to also enjoying quiet time at home. Driving long distances is one of the things she avoids when she can. However, the prospect of being with valued friends and colleagues makes such effort worthwhile to her.
Heawon is definitely among the most approachable, interesting and engaging members of APALA. Be sure to say hello when you see her in library conferences, meetings, and social gatherings.

APALA is a professional organization that addresses the needs of Asian and Pacific American (APA) librarians and those who serve APA communities. As an ethnic affiliate of the American Library Association, our members come from diverse library backgrounds including school, academic, public, and special libraries. By choosing to partner with APALA, sponsors provide funding for scholarships, conference programs, literary awards, and professional development opportunities for our members.
We would like to thank the following companies:
2013 Bronze Level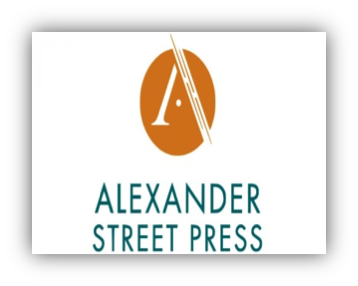 Sponsor of the APALA President's Program at 2013 ALA Conference: Pushing the Boundaries: Presentation and Representation of LGBTQ Members of/by Asian/Pacific American Writers, Authors
Founded in 2000, Alexander Street Press specializes in publishing large-scale and high quality digital collections in the humanities and social sciences. In 2012 they partnered with Asia Pacific Films to create Asian Studies in Video.
Visit Alexander Street Press at: http://alexanderstreet.com
---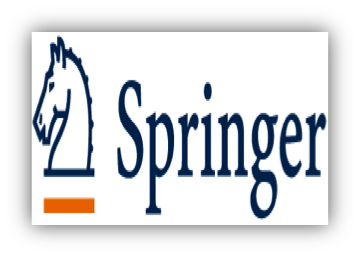 Sponsor of the APALA Emerging Leaders Scholarship
Founded in 1842, Springer publishes information in the fields of science, technology, and medicine. Their major platforms include SpringerLink and Springer eBooks. Their ebooks are DRM free!
Visit Springer at: http://www.springer.com
---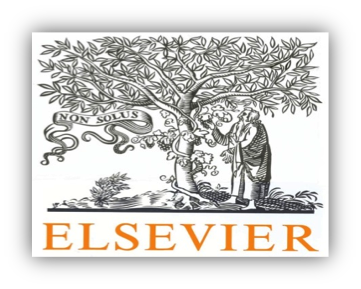 Founded in 1880, Elsevier is the world's leading provider of science, technology, and health information. Examples of their products include ScienceDirect, SciVerse, Scopus, and MD Consult. Elsevier is a founding publisher of global programs that provide free or low-cost access to science and health information in developing countries.
Visit Elsevier at: http://www.elsevier.com
---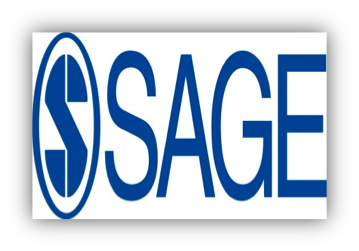 Founded in 1965, SAGE is a leading international publisher of journals, books, and electronic media in the areas of business, humanities, social sciences, and science, technology, and medicine.
Visit Sage at: http://www.sagepub.com
---

The month of May is Asian-Pacific American Heritage Month. I will start off with that. What I want to say is that I follow the creed of financial expert and television personality, Ms. Suze Orman: "People first, then money, and then things." I live by that order and almost always execute it in anyway I can. I don't know if that's normal. People don't usually give up their time for others to an extreme, or do they? I volunteer in homeless and soup kitchen shelters because I want to. I help my friends or anyone in need of my "brain" or "time" because I want to. When people need my support, I am willing to sacrifice or "invest" my time on their behalf.
It's kind of infectious, you see. I do my best to empower people around me because that's what I seem to be good at. I love inspiring and motivating people to do their best because I believe in them, I see that they can do their best, and they deserve to be recognized for that. They, in turn, do the same for others.
However, this is ironic because I also see that I am unable to empower or inspire myself. I am constantly discontented and  largely dissatisfied with myself. I see, all too clearly, how my life turned out differently from my own vision, which was largely borrowed from my parents. It seems that I have set an almost impossibly and invisibly high bamboo ceiling of expectations that no one can see or break, even myself. I don't know, maybe it's how I was raised: a defense or survival mechanism?
The drive to succeed and be "overly" or "super" ambitious is quite a common "gene" in Asians and Asian Americans. It is not a totally exaggerated stereotype in popular culture. There's some truth to it. We were natured and nurtured to be workaholics of perfectionism, or at least in the eyes of our parents.
Like most Asian immigrant parents raising Asian American children, my parents expected my "academic and behavioral perfectionism" as forms of "normalcy" or "normality" or "normativity." It is normal to get 100s in calculus exams, write perfect essays on literary epistemology of Victorian novels, and to greet and pay respects to your grandparents, even after the derision and irrelevant criticism you receive from them. On the contrary, it is not normal to refute your parents' wishes, not normal to not go to Ivy League schools, not normal to not go to law or medical school, not normal to not be perfect.
Anything less than the ideal perfection is an insult to your family history and reputation. It questions your identity, the very essence of who we are. I learned to cope with that the best I could. The ever-present voices in my mind say: "You are not good enough. You will never be good enough. Now get back to work. Don't waste any more time." Those voices belonged to my parents, but I have now "embraced" them as my own. Maybe I like playing librarian because helping people allows me to escape from my own personal misery, self-loathing, and defeatist attitude?
From time to time, I think I did something right with my life at one point, though I did not fulfill my parents' expectations. I didn't go to Ivy League schools. I am not a doctor, lawyer, or investment banker. I am not making six figures now or having children at the moment. Those factors are not important to me, but somehow I feel I am missing something here. Maybe I feel like a "loser" because I've disrespected my parents and that makes me lack something–self-dignity, perhaps?
Is it normal to feel lost or strayed from your parents' idealization of your life or am I simply living a normal life beyond the confines of my parents' expectations? I don't know and I don't think I really want to know.
Amy Chua's work, Battle Hymn of the Tiger Mother, sparked a lot of anger and debate over the years. The infamous Tiger Mom. Yes, my parents were indeed Tiger Parents. I don't need to say more about that.
If I have kids in the future, I'd drive them insane, too.  I am not here to put the blame on my parents. They are who they are. They probably went through a similar hell with their parents, too, for all I know. I don't pry, but I do theorize: is there a perpetual cycle of parental condescension from one generation to the next? Maybe or maybe not. It also doesn't help that I think like an American, but embrace my Chinese cultural roots. I am an amphibian. I can switch my mind from Chinese to American to Chinese again, but I do not share the same mindset with my parents.
This reflective essay is not supposed to heal or relieve myself or anyone else's emotional burdens from their childhood roots. It is to illustrate that we may or may not share similar life experiences. Our parallel memories and experiences define who we are and our relationships to our parents and to each other.
If this somehow made you question or at least made you concur with what I had written, then I've said what I needed to say. I've "contexualized" my "normal life" experience and perspective to best fit the reader's needs and understandings of life, or at least the life that I have. It is and isn't normal, depending on when you ask me.
So far, life as a librarian is quite a "normal" life because I like the work. I get to help people (anyone, really) in an extraordinarily (non-social, work-like) way: I empower and encourage them to read, research, and think differently about things beyond their own horizon.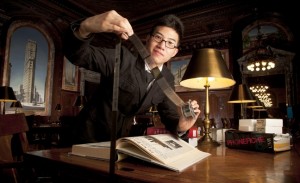 Raymond (Ray) Pun is a writer, librarian, and thinker in New York. He has written essays for The Huffington Post, Colleges and Research Libraries News, World History Bulletin, Business and Finance Bulletin, and more.
---
Resources
Some Resources on the Asian American Experience Worth Checking Out:
Asian American Biography edited by Helen Zia and Susan B. Gall
Asian American Literature: An Introduction to the Writings and Their Social Context by Elaine H. Kim.
Asian American Psychology: The Science of Lives in Context edited by Gordon C. Nagayama Hall and Sumie Okazaki.
Asian American Youth: Culture, Identity, and Ethnicity edited by Jennifer Lee and Min Zhou
Battle Hymn of the Tiger Mother by Amy Chua
Language, Identity, and Stereotype among Southeast Asian American Youth: the Other Asian by Angela Reyes
The Asian American Movement by William Wei
Asian-American Pacific Heritage Month: History and Resources at The NYPL by Raymond Pun

APALA is on the lookout for fabulously talented individuals to participate in a T-shirt Logo Contest!
Are you a creative individual with a knack for creating eye-catching designs? Can you develop a clever library tagline? Would you like to see your design modeled by APALA members and supporters nationwide? Take a chance and show off your creative side! The winning design will receive a $100 gift card and one-year APALA membership.
Submission Guidelines:
Designs must incorporate the APALA logo (Logo available via email.)
Designs for both the front and back of the T-shirt are welcome
Designs should appeal to a broad audience and be marketable to all library supporters
Multiple submission will be accepted
File format should be in PNG (Portable Network Graphics) between 100 to 300 DPI
Eligibility:
APALA welcomes all submissions
An appointed jury will select the winning design
Submit your designs and questions to Varaxy Yi <varaxy@gmail.com>
Prize:
The designer of the winning logo receives a $100 gift card and a one-year APALA membership. Sales from the winning T-shirt help support APALA scholarships and grants.
Deadline:  Extended to May 20, 2013
Thank you,
APALA Fundraising Committee
Download: PDF of APALA 2013 T-shirt Design Contest Flyer