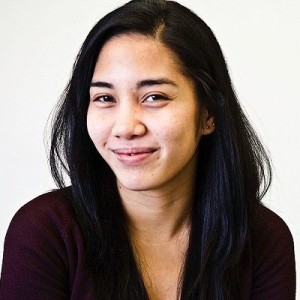 The Asian/Pacific American Librarians Association's (APALA) Scholarships and Awards Committee is proud to announce Alyssa Jocson Porter as the 2016 Emerging Leader for the Asian/Pacific American Librarians Association. APALA will provide funding to support her attendance and participation in the Emerging Leaders program at the 2016 ALA Midwinter Meeting and Annual Conference. The Emerging Leaders program is a leadership development program which enables newer library professionals to participate in work groups, network, and have an opportunity to serve the profession in a leadership capacity.
Alyssa's commitment to social justice and focus on diversity guides her service and volunteer work. She gained leadership and teaching experience after serving two terms in Americorps, where she worked directly with English as a Second Language and Adult Basic Education students. She also researched and created a genealogy resource guide for Asian Pacific Americans at the Wing Luke Museum for the Asian American Experience. In addition, Alyssa was active in the student group iEracism (currently known as iEquality) while she was in library school. The group was committed to dedicated to diversity and promoting a safe place for discussion and action. She took on a leadership role in the group and helped to promote a non-hierarchical approach to group work and collaboration.
Alyssa is a current member of APALA and is the co-chair of the Web-Content Sub-Committee and member of the Newsletter Committee. She is a librarian at Seattle Central College and Green River College. She holds an MLIS from the University of Washington and a BA from Seattle University with a double major in English/Creative Writing and Spanish. The Scholarships and Awards Committee and the APALA community are looking forward to learning from Alyssa's Emerging Leaders' project and hearing about her experience. Congratulations, Alyssa!