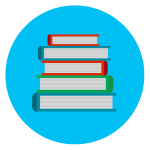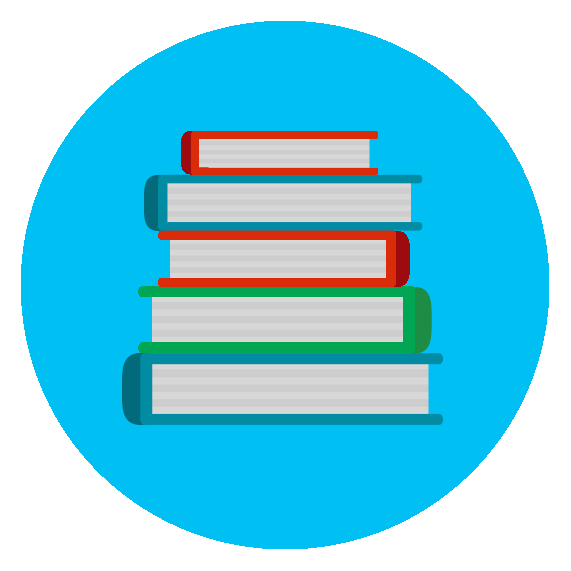 Molly Higgins (MH): Please introduce yourself and briefly describe your role/function/association with the collection.
Kristen Nyitray (KN): My name is Kristen Nyitray and my title is Head of Special Collections and University Archives, and University Archivist, at Stony Brook University Libraries. In this role, I implement and manage all facets of curatorial and stewardship activities for the collections, including acquisitions, archival processing, reference services, website design and maintenance, promotions and publicity, teaching, and donor relations.
(MH): Please provide the street address, hours, and days of operation, and any other information necessary to visitors.
(KN): Special Collections and University Archives is located on the second floor (room E-2320) of the Frank Melville Jr. Memorial Library at Stony Brook University. Research and access services, including reference assistance and the scanning of documents, are extended to the university community and to the public. The department is open Monday through Friday from 10:30 a.m. to 4 p.m., by appointment.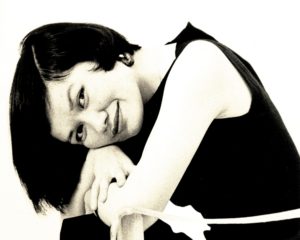 (MH): Can you tell me about the collections pertinent to Asian American Studies? Overall, what makes these collections significant or unique? What role or mission do the collections address?
(KN): Both the Chang and Newman collections advance the research and scholarly missions of the university. They support a wide range of curricular needs for several departments, including but not limited to, English, Asian and Asian American Studies, Cultural Analysis and Theory, and Women's Studies. Additionally, faculty members from the Department of Pharmacology have consulted the Newman Collection for research materials on herbs and medicinal plants. A representative from P.F Chang's restaurant accessed many books to select recipes from the Szechuan section of their menu.
The papers of Diana Chang, a Chinese American novelist, poet, educator, and artist, opened for research in March 2016. Ms. Chang donated her papers in 2008. She resided for many years in Water Mill, NY (Long Island) with her husband David Herrmann. I was fortunate to have met her in East Hampton, NY and correspond with her as  a "pen-pal" for several years. I learned about her work through the poet and SBU benefactor Dr. Daniel Thomas Moran, whose papers are also part of Special Collections.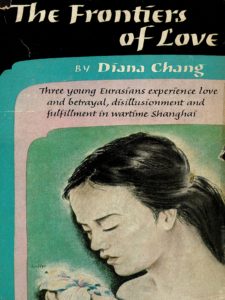 Her first novel, The Frontiers of Love, originally published by Random House in 1956, was the first novel to have been written by an American born, Chinese American, in the United States.
This has significance — researchers are welcome to delve into the papers to draw their own conclusions about her impact and legacy. The collection includes 4.6 linear ft. of manuscripts and published poems, incoming and outgoing professional and personal correspondence, subject files, clippings, and photographs dating from the 1950s to the 2000s.
Dr. Jacqueline M. Newman is professor emerita, Queens College and founder and editor of the award-winning magazine Flavor and Fortune. It is the first, and the only, American, English-language quarterly about Chinese food and Chinese dietary culture. In 2002, she decided to share her passion for this area of scholarship and collecting. Dr. Newman visited many libraries to see if there was interest in her collection. After much careful consideration, she selected our library at Stony Brook to be the home for her one of a kind collection. In total, she has donated more than 4,500 books, the largest collection of its kind, to Stony Brook University and has provided support to ensure the growth and maintenance of it. These books provide a valuable record of the Chinese Diaspora that has carried its rich cuisine to every corner of the world. In addition to the cookbooks, Dr. Newman donated a large set of herbal medicine books, mooncake molds, haute cuisine magazines, and more than 4,000 slides.
(MH): How are the collections organized? What various subcollections, formats, and unique items are included in the collections?
(KN): The Chang collection is comprised of nine boxes, arranged in four series:
Series 1: Writings (boxes 1-5)
Series 2: Correspondence (boxes 6-7)
Series 3: Subject Files (box 8)
Series 4: Scrapbook and Photographs (box 9)
The papers include drafts of poems, short stories, teaching materials, and correspondence. Scrapbooks include news clippings that she compiled about her writings and related promotional materials. Books she authored and donated to complement the collection have been cataloged and can be located in the SBU catalog. You can find more information in the finding aid.
The Newman collection has both LibGuide and finding aid. Approximately 60% of the books are cataloged in OCLC/Worldcat. The remaining portion is in the queue to be fully processed, but can be searched and located via the SBU Library's catalog.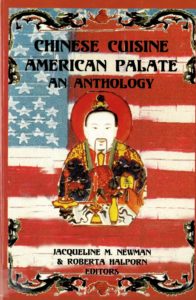 (MH): We talked a little bit about the Chang collection. How did the Newman collection get started? How was it built? Who are the particular people who played a role in the development or change of the collection?
(KN): Dr. Newman has collected Chinese cookbooks for more than 50 years; her first Chinese cookbook was received as a wedding present. Chinese cooking developed in her area of research and special interest. She wrote her Ph.D. thesis on changing Chinese food habits in New York City and later went on to author and edit several books, including the 1994 title Chinese Cuisine & American Palate: The Art & Science of Chinese Cooking.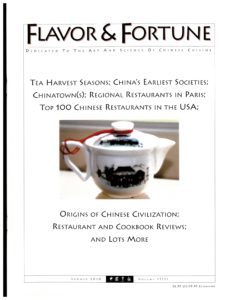 At the dedication ceremony for the collection in 2002, Dr. Newman stated: "I looked at several places for my collection and chose Stony Brook for a variety of reasons. Of course, I've known (past SBU) President Kenny for several years from Queens College, but the building of the new Charles B. Wang Center celebrating Asian and American cultures and the University's desire to build a major Asian studies program really convinced me….The fact that Stony Brook has a special collections area means that the books will be preserved in perpetuity and in the proper fashion. This collection is like a child to me," she said. "It is hard to part with it, but I know that it will be in excellent hands at Stony Brook."
(MH): What programs are available to researchers, visitors, and community education?
(KN): Since 2003, Special Collections has sponsored an annual event during the spring semester on an aspect of Chinese culinary history and cuisine in the form of a free lecture or exhibition, followed by a food tasting featuring recipes from the collection. Collaborations with the Charles B. Wang Center and The Confucius Institute have also evolved and developed. Topics have included: Confucius: His Thoughts about Food (2016); Cookbooks: A Cultural Banquet (2005); The Chinese Philosophy of Feasting (2006); Chinese Food Can Be Good for Your Health (2007), and A Wok Through Chinese Culinary History (2008). These events are well-received and have been enthusiastically attended by more than 3,000 members of the university and neighboring communities.
---
This interview was conducted by Molly Higgins, with editing assistance by Manlia Xiong.