Celeste Ng is the author of "Everything I Never Told You", which won the 2014-2015 APALA Literature Award for Adult Literature.
Molly Higgins: Please introduce yourself and briefly describe your literary work and career path to date.
Celeste Ng: I grew up in Pittsburgh, Pennsylvania, and Shaker Heights, Ohio (a suburb of Cleveland), and was always writing stories and poems and plays as a kid. I went to Harvard thinking I'd go into publishing, with writing as a side hobby, but I tried editorial work after graduating, and it wasn't for me. Fortunately, a mentor pointed me towards writing programs, and I ended up attending the MFA program at the University of Michigan (now called the Helen Zell Writers' Program at the University of Michigan). After I graduated in 2006, I published some short stories while working on my novel, and eventually published my debut novel, "Everything I Never Told You", in June 2014.
MH: As a mixed-race Asian American, I felt myself drawn to the mixed-race and Asian American themes in your book. Did you intend for this book to be viewed through the lens of "Asian American literature"? What does the term "Asian American literature" mean to you?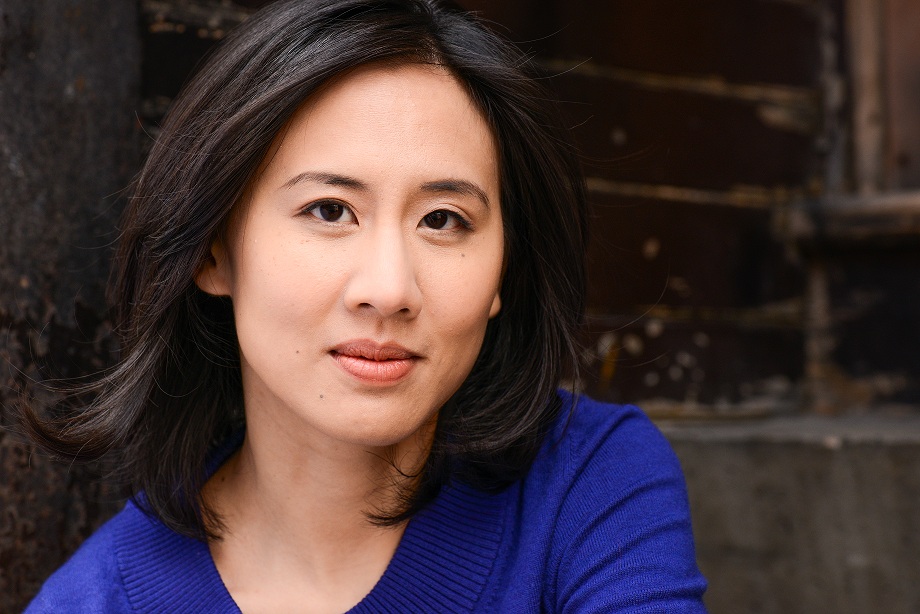 CN: I have a somewhat complicated relationship with the idea of "Asian American literature." I did want to write about some aspects of what it might be like to be Asian American and mixed-race—those are issues that are very close to my heart and that need to be talked about more. But at the same time, I never wanted the book to be viewed as purely an Asian American story. So I've been so glad that an "Asian American" novel is getting read so widely, and I'm also glad that many readers are connecting not only with the questions of cultural identity but also with the family relationships depicted in the book.
Part of the problem has to do with how we define the term "Asian American literature." Is it literature about Asian American themes? Is it literature by Asian Americans, regardless of theme? You see the problem — under this kind of classification, as others have pointed out, The Orphan Master's Son by Adam Johnson (a non-Asian American) would be considered Asian literature, while Southern Cross the Dog by Bill Cheng (an Asian American) would not. I don't have a good answer for this — but it's something we have to think more carefully and explicitly about.
MH: Your book has received an amazing response since its publication — glowing reviews, multiple awards and nominations, and translations into 16+ languages including Dutch and Chinese. Does your perception of your story and/or its characters change when you see people respond to your book
CN: I've been thrilled at the response from readers — of any ethnic background — who've told me the book made them rethink their relationships with their own parents or children, but I am especially touched by the readers who are Asian American or mixed-race who've written to tell me that they felt "seen" by this book, that they'd never read a book that mirrored their experience. I'd never thought of the Lees as representatives of anything, but I'm glad if they are allowing people to see themselves on the page for the first time.
MH: How do you think your personal identity influences your writing and/or the diversity of your readership?
CN: I'm a first-generation Asian American, in a mixed-race marriage, and the mother of a mixed-race child. So some of the major the themes in my novel definitely have their roots in real life. It's becoming more important to me to touch on these issues in my writing, as we become more and more aware of the lack of diversity in publishing.
MH: We're always looking for more to read. Who are five authors we should be reading? Why?
CN: Only five?! Okay:
Chimamanda Ngozi Adiche, one of the smartest and funniest writers on race and feminism working today. I recommend "Americanah" and her TEDx Talk "We Should All Be Feminists" as starting points.
Roxane Gay, a powerhouse of the literary world, with smart and provocative things to say on race, culture, gender, and feminism. If you don't know her work, get on it.
Mia Alvar, whose debut collection "In The Country", is one of the best I've read in years — actually, ever.
Mira Jacob, whose debut novel "The Sleepwalker's Guide to Dancing" is a moving, bittersweet, warm portrait of family life.
Anthony Marra's "A Constellation of Vital Phenomena" took my breath away. How can a book be so heartbreaking and yet so uplifting and genuinely funny? I don't know, but I'm looking forward to his forthcoming book, the collection "The Tsar of Love and Techno."
MH: You're being interviewed by a librarian, for an audience of progressive Asian American librarians. What are your thoughts on libraries, and their place in building diverse communities?
CN: I often write in the Cambridge Public Library, and the more time I spend there, the more I realize how invaluable libraries are in building communities. Libraries are gateways to knowledge of all kinds — everything from books and internet access to events, workshops, and story hour — and librarians are the most patient guides. At the CPL, I've heard librarians help people with their tax forms, track down books they need and find community resources. There's no other place like a public library. It's open to all, and whatever you need, someone there can help you find it. And because it's accessible to anyone — regardless of economic status or age — libraries can reach across a population to reach diverse groups and create a community.
I'm a huge, huge fan of libraries, if you can't tell already.  
---
Editing assistance provided by Jeremiah Paschke-Wood.