Lynda Barry Loves Librarians: Part II
Lynda Barry discusses teaching at the University of Wisconsin-Madison, e-books and Asian American readership.
by Dawn Wing
Lynda Barry is a cartoonist, author, playwright, teacher and library aficionado. In 2009, she won the Wisconsin Library Association: Literary Award and the Eisner Award for her book What It Is. Her works of fiction and comics include Cruddy, Ernie Pook's Comeek  and One! Hundred! Demons!  In One! Hundred! Demons!,  Barry uses vivid imagery and words to bring to life an "autobiofictionalography" of experiences such as her Filipino upbringing and the growing pains of childhood, adolescence and friendships.
In Spring 2012, Lynda Barry was the Artist-in-Residence at the University of Wisconsin-Madison where she taught "What it is: Manually Shifting the Image." She had her students (including me) refer to her as "Professor Lynda." Currently, Professor Lynda is teaching a course called "The Unthinkable Mind" at UW-Madison.
Below is an abridged and edited version of an interview I had with Professor Lynda discussing the role of picture books libraries and librarians in her life. The interview took place on August, 30th, 2012 at City Bar in Madison, WI.
The first part of the following interview is available in the Winter 2012 issue of the APALA newsletter.
Dawn Wing (DW): In the class you taught during Spring 2012 at UW-Madison, "What it is: Manually Shifting the Image," you emphasized the importance of reading stories we wrote aloud. Why do you think hearing a story read aloud is important?
Lynda Barry (LB): I think our brain is developed with this – our way of understanding the world is through story and metaphor – so if you think about stories came first, libraries became as a home for a lot of stories, fiction and non-fiction – But I think there is something about reading aloud – and if I had had the kind of parents that kids seem to have today, you know,  to take you to story time at the library  – and have that long tradition of sitting on another person's lap with a book in front of both of you – it's almost like when you jump off a plane with a parachute, you jump with somebody – you jump to this ability.
I was never read to at all, and I still find it to be this astonishing thing. And the cool thing about technology right now is there are more opportunities for people to hear stories read aloud whether it's live, somebody talking or you have a choice, maybe driving into work, where you can listen to stories being read aloud. And that didn't happen when I was younger. It could've happened on a piece of vinyl somebody read – the 100 vinyl set, you know.
So there's something about hearing that read aloud – but especially hearing it read aloud at the library where it's kind of this event, and I'm always really surprised when I'm at the library and there's a story thing going on, I'm really surprised at how the kids are able to concentrate – you don't think they would. Some of them don't, but a lot of them do. And how much they like to make books.
DW: What are your thoughts on the book as a physical object versus e-books which are now becoming the trend?
LB: I think that there's nothing like the frigate like a book. Was that Emily Dickinson?
I think it is. I think that there is a completely different experience of the book as a physical object even to the point where you know you are in the book. Like I'm half-way through, 3/4 of the way through – I think on Kindle or e-books, something's really lost. Something's gained because you can just pop it in your pocket. I have people tell me, "Oh, I have 400 books on this." It's like "Yay, that's great. Here's my little thumb drive and I have 400 songs. Ok, it's like make 'em play by doing what?"
It's like this weird thing, but then again book as objects, I've always collected books. I have tons of them everywhere so it's sort of that same thing: I have 400 books. I'm probably as likely to read all of them as the person who has them downloaded to their Kindle. But, I think for kids in particular there's something about turning a page, pointing to the different stuff.
I wasn't able to finish reading it, but there was an article I ran into today right before I left about actually touching the paper with your finger that that really helps people learn how to read and write. You know this pointing thing and touching. It turns out that touching those words – there was some study done that something about actually touching them with your finger. So I know that that can happen and it's all going to go touch-screen – it's already in that direction.
But I just think there's something about paper and it's going to be that thing when TV came and people who were really attached to radio talked about TV taking something away. And those of us who grew up with TV were like, "Pff, whatever it was I don't miss it."
And I think there's something about books that that will be – even in my town now – Janesville – it's a pretty significant sized town, there's not one bookstore. So libraries are really going to be it. Libraries and online ordering. And that's going to be it. That's going to be where you find the books.
So, I also think that kids – it's all the difference in the world when you're making a book by hand, using your little stapler and drawing than designing a page on the computer.
They both have wonderful things about them. In my eyes, I love that with a book, you can be in any position that you want. You don't have to be making your body accommodate the thing that you're looking at. Although you can with a Kindle, I've never read anything on a Kindle.
DW: How has your work been received by the Asian American community when it became popular and available through the public library? Were people excited?
LB: Well, not in my family. But that's my family. But for instance, the first time I wrote about being Filipino was in "100 Demons" and that was on Salon originally -  it was a web comic. But since then, and that came out in 2002, I think – so it's 10 years. Wherever I go, there's always someone who comes up and a lot of times it's a mixed person like me, a hapa, talking about how huge it was to just see someone speaking Tagalog in a comic strip. So that's been gigantic. I've met more 1/4 Filipinos (I'm 1/4 Filipino) who look like me like you kinda look at their face, they look like they're white but they're not – something's going on.
And whenever I tell people I'm part Filipino, then especially Filipinos, they'll go (in Filipino accented English) – "I can see it a little bit in the earlobes, and hair. Oh, I can see it."
So that's been a really big deal and I know that's been even in my own family – seeing a Filipino on TV, this was in the 60s, would just make everyone run to the television to see it.
The Asian community in general, we were relegated to Uncle Ben's converted rice, not even Uncle Ben's, it was some other rice thing- you know where they always play a gong -poor Uncle Ben, he's not even Asian and he has to deal with converted rice – he's converted. But you know that whole Asian thing where you only come on for one reason -so I think that's been a big deal. And I think that's a point of pride for me.  It is. It means a lot to me.
My grandma, her ability to read was kinda limited. I think she could read, but not very well though.  But she could speak English, Spanish, Tagalog and Bisayan . And she was a really really smart lady.
So that's very interesting – three generations -  to go from reading and writing were not part of the daily life to that's all I do now. But I have to say it wasn't a big deal in my family and it still isn't. They weren't readers. They did other things. There wasn't a whole lotta interest in school. Me going to school when I went to college that was just like why?
Which is really different from a lot of other Asian cultures. Filipinos are really interesting that way because other cultures, man, you had no choice. You're going. And you're going to study us worth paying for. So that part's sorta interesting.
To read previous parts of this interview published in January 2013, please visit: http://www.apalaweb.org/wp-content/uploads/2013/02/APALANewsletter_Winter2012v31-2-1.pdf
For more about Lynda Barry's work, visit:
Lynda Barry's Tumblr -http://thenearsightedmonkey.tumblr.com
"The Unthinkable Mind" @ UW-Madison -http://theunthinkablemind2013.tumblr.com

Tinamarie Vella just joined APALA in August 2012, so please give her a warm welcome! She is part of the Literature Awards Committee for the adult non-fiction category.
Tinamarie received her M.S. in Library & Information Science from Long Island University's Palmer School of Library and Information Science. She also holds a M.A. in English from Brooklyn College, which is part of The City University of New York (CUNY) system. She currently works as the Access Services Manager of CUNY Graduate School of Journalism Research Center in New York City.
Tinamarie is a wonderful, knowledgeable addition to APALA's Literature Awards Committee. She writes:
 I have a strong interest in Asian/Pacific Islander history and literature, having done my graduate thesis on Filipino American Literature in World War II. I watched a special on the Pacific Front on the History Channel, and I was hooked.
Tinamarie is also active in ALA's NMRT, LLAMA, and her state's library association, New York Library Association (NYLA). She was a participant in ALA's Emerging Leaders program in 2011 and is currently the chair of NYLA's New Members Engagement Subcommittee. She is currently running for the Leadership Development Director position of ALA's NMRT. Please see Tinamarie's campaign video on YouTube.
When asked about her cultural heritage and background, Tinamarie shares:
Being born in Brooklyn, New York breeds a sense of cultural pride for your hometown.

My parents both have diverse backgrounds. My mother comes from a mixed background, her father was African American and her mother was Italian (from Naples, to be exact). My father came to this country when he was 10 months old, he was born in Birzebbuga, Malta, and he came with his English mother.

If you mix it all up, you have me.
Tinamarie is a blogger and writes about her professional and personal experiences and thoughts. Please check out her work at Occasional Rants and Raves. On her blog, Tinamarie writes about her interests:
I love spending time with friends and family as cheesy as it sounds. I love discovering new things, cultures, and I really need to work on traveling more! I would like to read and write more, I have a dream of winning an Oscar for Best Original Screenplay, but I'll settle for a published book/short story.  I love capturing the moment, and have been called a camera whore on more than one occasion. I enjoy lounging around, abusing my DVR, attempting to be the Next Iron Chef, and of course online shopping. I could watch METS baseball all day. I used to love going to concerts, but I feel I'm getting too old for the mosh pit. I have recently discovered the surprisingly fascinating world of sci-fi, comic and horror conventions, and attend whenever I can.
As for her professional librarian goals and interests, Tinamarie is very much invested in building bridges between journalism and librarianship and nurturing new, emerging library professionals.
I work in a fast-paced news library. Much like in journalism, new and emerging library professionals must think fast and adjust to a quickly changing world of information gathering. I am working to strengthen the relationship between journalists and librarians, there's the opportunity to work together, but it isn't being nurtured properly.

I am also very interested in creating and cultivating leadership opportunities within our profession, we receive interns on a semester basis, and I love to have them here at this small yet distinct library that I work in, because it gives the interns the opportunity to create and experiment within all areas of librarianship.
Tinamarie is also an active volunteer of the NYC presence of Urban Librarians Unite (ULU), a "professional group created to promote and support libraries, library staff, and librarianship in urban settings. Urban Librarian Unite facilitates dialog between libraries and library workers, encourages new developments in library science, and advocates for libraries and librarians in urban areas."
To connect online with Tinamarie, please visit her about.me page at: http://about.me/tinamarievella. Welcome, Tinamarie! We look forward to getting to know you better.

"Whether you think you can, or you think you can't–you're right."
~ Henry Ford
"Everyone has a purpose in life. Perhaps yours is watching television."
~ David Letterman
My Personal Strategic Plan (2012 – 2017):
Mission (why I exist)
To live a fun, purposeful, and extraordinary life, and make a positive contribution to the world by inspiring others to do the same.
Vision (what I will be)
I will be the "me" that I have always aspired to be:
healthy
well traveled
adventurous and sophisticated in the art and science of gastronomy
a leader in my profession
a well-rounded person
courageous
compassionate
artistic
living my life without regrets.
Guiding Principles (how I will get there)
Health:  I had been living an unhealthy lifestyle for far too long. I smoked for many, many years. And after I quit, and my weight went up steadily every year. I hit rock bottom in 2011 when I ballooned up to 243 lbs. (I'm 6 feet tall). There were other health issues too. So, before I turned 40 in 2012, I decided to do something about it. In fact, I am determined to get into the best shape of my life.

Lose 60 pounds to get to within the medically healthy weight range for my body frame. Then, I will completely revamp my wardrobe, and look amazing.
I have never been able to do splits in my life. It seems like an impossible thing for me to do. Therefore, if I could do it, when I am on the other side of 40, it would indicate that I am in better shape (at least in one aspect) than I have ever been.

Travel: My father instilled the concept of "seeing the world to expand my horizon" in me at an early age, and I have since lived a life of constant traveling. It is a big world, and it is filled with amazing things. I want to continue to travel far and often to experience them.

After living in the U.S. on and off for many years, I finally became a U.S. citizen in 2007. Before that, I had very little interest in seeing America. I was much more interested in international travels. But something in me changed after the naturalization ceremony. Now I want to learn more about my adopted country by visiting all 50 states.
Tango in Buenos Aires; see a football match in Brazil; practice yoga in India; set foot on all 7 continents.
I went to boarding school in the U.K. when I was quite young, and thus missed out on spending time with my parents when I was growing up. They live in the U.S. now and I am fortunate to be able to see them more often, and as a result, I have a strong desire to understand them more deeply. I will visit their hometowns in southern China, the places where they grew up.  This will bring us closer together on many levels..

Food: We eat every day. Food should be an important part of our lives. I love it, and I want to know more about it. There is a finite number of meals I can eat in my lifetime. I have decided not to waste any one of them on junk anymore.

Hong Kong, where I grew up, is a food lover's paradise, and one of my fondest childhood memories is eating the Baked Portuguese Chicken at this old school restaurant called Tai Ping Koon. I have not been back to Hong Kong in over 13 years, and I cannot help but feel very distant from my hometown. I want to reconnect with my youth by going to the same restaurant and having the same dish one more time.
I want to gain a deeper understanding of the art of food and eating by

experiencing culinary art at its highest form by dining at Chef René Redzepi's Noma Restaurant in Copenhagen, Denmark;
perfecting my cooking skills by designing a 5-course gourmet meals and serving it to my friends; and
expanding my eating horizon by trying vegetarianism for a month.
Professional: I like to mix business with pleasure and I am very fortunate that I am able to develop my day job into something I really enjoy doing.
I am on a tenure track, and getting tenure would present a significant milestone.
I am in awe of those renaissance women and men who are experts in multiple fields, and I want to be like them when I grow up (… in 5 years).
Publishing and presenting on 5 different disciplines would be a good benchmark.
Earning an additional graduate degree would help too.
We all love those TedTalks. I aspire to be able to deliver at least one presentation of that caliber.
Well-Rounded: I have a lot of gaps in my knowledge, and I am a very curious person. Therefore, I want to be proactive in filling those gaps that I find interesting. I will learn:
Thai massage
how to iron a shirt
drive a stick shift
CPR
at least one ballroom dance.
Courageous: Fear has been the stumbling block in far too many instances in my life. I accept that it is natural to be afraid sometimes, but when fear stands in the way of achieving my goals, then I must find ways to overcome it. The best way to learn is to practice.
There are several things where I had an unpleasant experience once, and that has deterred me from ever trying them again. I will give them a second chance to conquer my fear: skiing and camping.
There are other things that are just scary to me, but I am determined to conquer that fear: skydiving; getting upside down and doing a handstand.
Compassionate: I accept that I am by nature a selfish person, and this is a selfish goal because it makes me feel good. But if I could benefit others in the process, then it's definitely worth doing.
Over the years, many people, including many strangers, have told me that I have a good voice and I should use it. Hence, I will record an audio book for the blind. I will mentor someone. Anyone want to be my protégé?
It always makes me happy when people compliment me, and I always feel that I don't do that for others enough. It takes courage and humility to pay sincere compliments, and I will pay more attention to everyday situations in order to do that more.
Artistic: I have the need to create, but more often than not, I lack the discipline. This must change.
I will publish a short story, write a book, a screenplay, and create a photo essay.
No Regrets: Regrets? They are the worst!
Must see Leo Messi, the best soccer player in the world, play in person
Must have my portrait painted
Must play this highly addictive computer game for 2 weeks straight without distraction
Must hold a baby panda
Must value chance encounters and get to know interesting people, and finally,
Must successfully start a slow clap.
I am showing you my actual personal strategic plan. It is an open template for everyone. My hope is that it will inspire you to think about some of the things you would like accomplish in your life.
This is my normal, and perhaps it will be your normal too.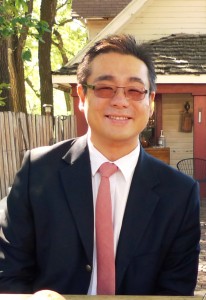 About Leo Lo
On Leo's 40th birthday, he set out a 5-year plan to accomplish 45 things before he turns 45. This is his quest to become the person he has always wanted to be: a happy person. From traveling the globe, to conquering his fears, to living a healthy lifestyle, he seeks to live life with curiosity, compassion, and a sense of humor.
Leo is Assistant Professor/Research & Development Librarian at Kansas State University. He was selected by the American Library Association as an Emerging Leader in 2010. He has an M.F.A. in Screenwriting. His first feature screenplay, Rock Paper Scissors, placed as a Top 10 Finalists in the 2009 PAGE International Screenwriting Awards. He is a yogi and a foodie and is pursuing a PhD in Human Nutrition.
See the complete list of Leo's 45 things and follow his journey on his blog: www.45Before45Project.com
Facebook: www.facebook.com/45Before45Project
Twitter: www.twitter.com/45Before45
---
Resources
Personal Strategic Plan/Manifesto
The 9 Manifesto Principles: http://geoffmcdonald.com/the-manifesto-manifesto/
Creating a Personal Strategic Plan: http://unclutterer.com/2008/09/16/creating-a-personal-strategic-plan/
How to Make a Life List You'll Actually Do: A Comprehensive Guide: http://www.raptitude.com/2009/09/how-to-make-a-life-list-youll-actually-do-a-comprehensive-guide/
The Holstee Manifesto: http://shop.holstee.com/pages/about#the-manifesto
Happiness
The Happiness Project: http://www.happiness-project.com/
TedTalks on happiness: http://www.ted.com/talks/tags/happiness
Be Effective and Productive
The 7 Habits of Highly Effective People: https://www.stephencovey.com/7habits/7habits.php
Start with Why: http://www.startwithwhy.com
Structured Procrasination: http://www.structuredprocrastination.com/

Tiffany Chow has been a member of APALA for a year and a half and is currently part of the Literature Awards Committee for the Adult Fiction category. She is a student of Drexel University's iSchool, in their dual degree program, earning a M.S. degree in Library and Information Science and a M.S. in Information Systems (MSIS), with concentrations in digital libraries and youth services. Tiffany lives and works in the greater Los Angeles area of Southern California.
Tiffany is also a reference and instruction intern at University of California, Riverside's Tomas Rivera Library. She is also an intern at UCR's Water Resources and Collection Archives (WRCA), where she works on editing online finding aids. In addition, Tiffany volunteers at San Gabriel Library, which is part of the County of Los Angeles Public Library system, assisting with programs for children and with organizing materials for the initial stages of a digitization project.
When asked about her involvement with APALA, Tiffany reflects:
I first learned about APALA after doing research on a few professional library organizations for a homework assignment. I Googled most of APALA's executive board  and found that most of them were very distinguished in the field and reading all of their accomplishments made me aspire to be like them. As such, I joined APALA in order to network with other Asian/Pacific American librarians. I figured that if I wanted to contribute to the field, I should try to surround myself with those who were already doing a great job at it and learn from them.
An interesting fact about Tiffany's personal background is her parents' immigration history.
My parents immigrated to Nicaragua from China in the 1960s and lived there for about 15 years before moving to Los Angeles in 1979. I grew up speaking Spanish and Taishanese (Chinese dialect).
Tiffany is interested in working in the digital archives area of librarianship but would also like to gain experience in reference work in an academic or public library setting.
APALA provides Tiffany with a wonderful base of involvement within the library profession.  She asserts, "Once I tell an APALA member I'm also in APALA, there's this instant connection and friendship."
Tiffany is also a fellow of the IE LEADS program (Inland Empire Librarians Educated to Advance Diversity and Service), a professional development and career support program funded through a generous grant from IMLS Laura Bush 21st Century Librarian Program and administered by the UCR Libraries. She received the fellowship in September 2011 and is continuing with the program until she completes her degrees. Tiffany credits her involvement with the IE LEADS program in her continuing education and development as a professional librarian.
During her spare time, Tiffany enjoys "eating nachos, drinking icees, going to Disneyland, watching musical theater, and taking [her] parents (both retired) on field trips."
We are happy to have you among us, Tiffany!

When I was asked to write this article, I had no clue what to write about.  My everyday life is just like everyone else's.  I go to work, eat, exercise, read, watch some television.  The problem is "normal" simply exists. My normal is an unhealthy obsession with Hello Kitty and Doctor Who (separately, not together), but who doesn't have at least one unhealthy obsession?  I was about to say that these obsessions have nothing to do with my racial background–the subject of this essay–but maybe, in a way, they do.  I'm mixed-race–Half White and Half Hawaiian-Filipino-Portuguese-with a smidge of Chinese.  Maybe my love of Hello Kitty comes from my Asian-Pacific-Islander side and my love of Doctor Who comes from my mixed-European side.  Whether my obsessions are racially based or not, you're the weirdo for not sharing them. (Remember, this is about my normal, not yours.) But maybe I'm just like everyone else who loves disparate things in America.  Either way, I grew up as a whole rather than two halves.  Society, however, has made those two halves a much bigger deal than I ever could.
Growing up multi-racial was a non-issue for me as a child.  In Torrance, California and its surrounding cities, the population, as well as most of my friends, was multi-racial.  Within my family, racial differences came up between my two halves, but rarely was a big deal made about it.  When on St. Patrick's Day I was decked out in green and I pinched my grandmother because she didn't have any green on, she let me know that pinching her wasn't okay. Not because she was Tutu, but because she wasn't Irish.  Only I was.  When my mom got a sunburn and I got a tan on the same afternoon, I noticed differences in our skin color. But everyone in our family had varying skin colors–the blessing and the curse of being a mixed-race family.  Our differences, like "normal," simply exist.  Tan-ability or burn-ability is as normal as being tall or short.
My parents never encouraged or discouraged either race.  I could dance hula if I wanted because few things are more Hawaiian than that.  I could play the flute if I wanted because few things are more European than that.  My dad's side of the family could trace our ancestry back to the time of the Hawaiian kings, so we had a desire to live with cultural knowledge. My mom's side of the family had been in America since the American Revolution, so we didn't have any particularly European traditions that stood the test of time.  For vacations, my family took long road trips because that's what American families do, mixed-race or otherwise.  In first grade, we drove from California to Maine and visited my mother's family all along the way.  My mom is a genealogist, so we met living and dead family members. We visited graves on family farms and met cousins so far removed I couldn't tell you how we were related. But blood isn't a race; it's a bond. These predominantly white relatives brought us into their homes and told us stories of our mutual ancestors and their lives. My dad's family is big, too. Since we were on the Continent, our cousins, uncles, and aunts came to visit us. We opened our doors and told each other stories of our mutual ancestors and their lives.  Normal.
Being mixed-race in my family was easy as a young child. Fast forward a few years and racial differences started to become more apparent in my life, especially when I stepped out of my front door.  As I grew older, people on the street would stop and ask me "What are you?" and I would answer with pride.  Usually, my answer was never sufficient for them because they wanted to place me in their own category–mostly because I look racially ambiguous.  Sometimes that included greetings in languages not my own. I lived in Southern California, so looking mixed race often meant "Hispanic or Latino" in many people's minds. Sometimes it also meant invasive questions.
I learned that when you tell people what race you are, they expect certain things of you.  Because I said I was Hawaiian, they assumed that I was born there. Because I didn't have a working knowledge of the history of Native Hawaiians, I couldn't explain to them how I was born and raised in Los Angeles and still maintain a Native Hawaiian identity. Blood is a hard thing to explain. Another expectation people have of Hawaiians is that they can dance hula. Or communicate with the land. Or have hair down to the waist. There is no hula or ancient Hawaiian proverb for: I'm from Torrance, so I can instinctually tell you where the 405 is.
Like any other normal teen, I took these expectations to heart. The question of my "Hawaiianness" came under the spotlight in high school, when I questioned and started to change my sense of "normal."  The first major thing that happened was my brother and cousins started to learn more about our Hawaiian side. They spent a week at the Kamehameha Schools Explorations Series camps for children from 5th to 6th grades.  My dad and older cousins had gone as well, but due to some confusion and miscommunication, one cousin and I were unable to go the year we turned 11.  Back then, they didn't offer multiple years to attend like they do now.  Back then, it was a one-shot, now-or-never situation. For me, it turned into never.  Since I never went, I never knew what I missed. That is, until my brother and cousins came back with songs and skills I knew nothing about. I realized, as a teenager, that I knew next to nothing about what it meant to be Hawaiian. The situation became even more apparent to me when I met another Native Hawaiian in high school who would test me on what I didn't know and then make fun of me. In my yearbook he wrote, "I hope you enjoy your poi with sugar." Apparently, it was not the correct way to eat poi, even though that was the way my Hawaiian grandmother always prepared it for me.  Being the tita I am (before I really knew what a tita was), I told this guy off and tried to pretend that it didn't bother me. But it got me thinking that I was a fake. That I shouldn't tell people I was Hawaiian because what about me, other than the blood that ran through my veins, was Hawaiian? Without the shared experience of Kamehameha Schools Exploration Series, I stopped being a normal Hawaiian, according to others. And the sad thing is–my lack of knowledge of Hawaiian culture made me a very normal American.
I wondered if "normal" was out of reach, if I was already too white-washed, too mainland, too pale to learn about this part of my culture. I was angry because I had always been confident. I had never had a problem with who I was. My whole existence was then called into question because of a few curious people and one mean kid at school. During my last two years of high school, after all of this questioning began, I started to explore Hawaiianness, what it meant to me and to others to have Hawaiian blood. I learned a hula from my grandmother (who chastised my skills at first, telling me I danced like a tourist) and taught it to my theater arts class.  I tried to learn how to make a haku lei, but my grandmother's patience and my stubbornness got in the way.  During that first year of college I stuck to trying Hawaiian foods since that seemed easy enough. After being uncomfortable in my Hawaiianness, I tried to create a new sense of "normal," taking comfort in the universal language of food.
It wasn't until the summer of 2004, however, when I went to my first Hawaiian family reunion that everything changed for me.  I got to see the land that my ancestors lived on, just like I got to see the lands of my ancestors on my mom's side when I was a young child.  I got to experience the weather and beaches that I had only seen in pictures.  I got to see the hardship that many Hawaiians live with first hand.  The traditions that they keep alive and those they've modified.  I realized that I didn't know who I was or what Hawaiianness meant until I learned where I came from.  It wasn't until I could breathe the air and taste the fruits of the land without the aftertaste of import that I understood what my "normal" was.  Normal is a lived experience.  I am Hawaiian but I am very much more.  I feel comfortable on the Continent because I am steeped in this place's tastes and smells, but Hawaii's are familiar, too.
When I got back from Hawai'i, my school focuses shifted.  I did more research on Hawaiians past and present.  I learned about the politics that surround having Native, indigenous blood.  And I learned that in many ways, many people would never see me as Hawaiian enough because of my mixed heritage.  I belonged to the Daughters of the American Revolution and was a Kau Inoa card holder.  I am more than a Native Hawaiian. I saw both sides of the problems and solutions, and I decided that my focus would become Hawaiians on the Continent.  The Hawaiians that left the islands, who shaped my future, the Hawaiians who are questioned about their "-nesses." Hawaiian-ness, White-ness, whatever-ness are part of my life experience, too. While we are asked what we are too regularly for the question to not be accusatory, I learned that our experience is enough. Like any lesson about learning who you are and where you're going, all you have to be is enough of yourself, enough for those who love you, enough to make your ancestors proud.  All the different parts of me make one whole, and that whole wants to be the best possible representative of all the different parts.  I am proud of my ancestors who sailed across the Atlantic and the Pacific into the great unknown and all I can hope is that I make them proud too.
Lessa Kanani'opua Pelayo-Lozada
Children's Librarian, Glendale Public Library, CA
Secretary & Family Literacy Focus Chair, APALA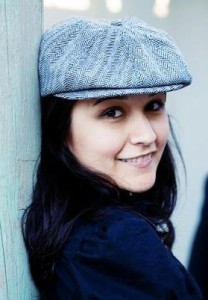 ---
Resources
Resources on being Mixed-Race and "Ness"
Resources on/for Continental Hawaiians
Hawai'i & Race
Hawaiian Politics
Kauanui, J. Kehaulani. Hawaiian Blood: Colonialism and the Politics of Sovereignty and Indigenity. Durham, NC: Duke University Press Books, 2008. Print.
Merry, Sally Engle. Colonizing Hawai'i: The Cultural Power of Law. Princeton, NJ: Princeton University Press, 2000.
Rohrer, Judy. Haoles in Hawai'i. Honolulu: University of Hawai'i Press, 2010. Print.
Silva, Noenoe K. Aloha Betrayed: Native Hawaiian Resistance to American Colonialism. Durham, NC: Duke University Press Books, 2004.
Trask, Haunani Kay. From a Native Daughter: Colonialism and Sovereignty in Hawaii. Honolulu, HI: University of Hawaii Press, 1999.