by Jennifer Garrett, Michael Qiu and Jungwon Yang
The Minnesota Institute for Early Career Librarians (MIECL) is an intensive, one-week professional development program intended for librarians from underrepresented groups in the first three years of their professional careers. Several APALA members attended the 2014 Institute last July and offered to share some of their takeaways in a series of web articles. This is the second installment in which Jennifer Garrett (North Carolina State University), Michael Qiu (University of Southern California), and Jungwon Yang (University of Michigan) discuss leadership, emotional intelligence, and organizational culture.
 For part one in the series, please visit:
http://www.apalaweb.org/the-2014-mn-institute-for-early-career-librarian-a-cohort-of-support
We heard that Emotional Intelligence (EI) was one of main themes of the MIECL program. Does the knowledge of EI change your understanding of leadership and self-awareness? How do you apply EI in your workplace?
Jennifer Garrett (JG): As a new professional, applying the lens of Emotional Intelligence in how I understand myself, in addition to how I monitor the emotions of others, has made me a better leader and colleague. EI has become part of my toolbox and has truly changed how I interact with others in the workplace. An overarching focus of MIECL was to introduce tools and theories to help us better understand ourselves. Being knowledgeable of EI has made me more cognizant of my own emotions and how I label and discriminate between these emotions to others and myself. This is definitely difficult! However, I believe recognizing the difficulty involved in perceiving, reasoning, and managing emotions is a key component to being an effective leader.
Michael Qiu (MQ): As we learned about Emotional Intelligence, I developed a better understanding of the struggle individuals in leadership positions face with people from different backgrounds and experiences. We can all remember those leaders that we thought did a "good job" versus the ones that "struggled or did poorly." I have a better appreciation for all of the struggles and issues they may have encountered trying to work with so many different individuals. After learning about EI, I now understand that leadership is not a task to be taken lightly and it can involve a balancing act of different emotions and people at any one time. The best leaders are able to take everyone's strengths and best utilize those strengths for the advancement of the group, project, or unit. As an early career librarian, at my first professional position, learning the lay of the land and how my institution works is a challenge. Applying the concept of EI has allowed me to adapt to different situations more easily and better understand the individuals I am working with.
 Recognizing the difficulty involved in perceiving, reasoning, and managing emotions is a key component to being an effective leader.
Jungwon Yang (JY): Before I attended the MIECL, I thought that leaders were people who had great willingness and vast knowledge to accomplish new ideas. But, this program showed me that performing emotional intelligence, in fact, was a pivotal element to be a good leader. In particular, it was a great discovery to me that social awareness — that is, understanding organizational culture and having empathy toward my colleagues' feelings — was helpful for succeeding in my work performance as well as in group performance. Since I am working at a large-sized academic library, I often have a chance to work with colleagues from different units, which have different unit cultures. After the program, I found out that thinking about other people's feelings and their own cultures made it a lot easier to work with them than before.
What were some of the major themes that emerged in your discussion of organizational culture and how have you integrated what you learned into your workplace practice?
JG: The discussion of organizational culture at MIECL was one of the most eye-opening of the week. In being asked to describe our organization's culture to one another, this really helped make me more mindful of the uniqueness of my institution, while also appreciating the similarities that exist across organizations. Additionally, DeEtta used the iceberg metaphor to help us understand that the values and beliefs that make up the bulk of organizational culture, are often not visible from the surface. One of the main themes that emerged during this activity, is that we only learn to navigate these deeply held assumptions, over time. Following this discussion, I began to realize that I was largely navigating my organization's unspoken characteristics without being as mindful of them as I should. Once I returned to work, I began drafting my personal and professional learning goals. Being able to place these goals in line with the seen and unseen culture of my organization has made me more successful.
MQ: I believe two major themes emerged in this discussion. The first is even though we think we are all different and unique, there are common, underlying issues that are present in every organization. So if organization x thinks they are the one and only going through a problem, I bet that there are at least another dozen organizations with the same problem. Whenever I have a problem, I know there are others I can consult and lean on who have been through the same situation. The second theme is that understanding organizational culture is important for understanding the implications when taking on new projects, roles, and/or positions. As we have new projects come up in the library, knowing the organizational culture has allowed me to step up and take charge of these projects. These new responsibilities help shape my career and prepare me for the future.
JY: As new librarians, we sometimes struggle with getting respect from our colleagues about our own ideas. During the discussion, we talked about how to resolve the problem in our organization. A useful lesson was that we needed to understand our own organizational cultures to communicate with our colleagues effectively. More importantly, even if our idea was not taken seriously by people right now, we learned that we did not need to be frustrated. Organizational culture is not static. It changes over time. So, our ideas can be adopted in the future when the issue emerges in a different way. As Pasteur said, "chance favors only the prepared mind."
Editing assistance provided by Molly Higgins and Manlia Xiong.

by Cynthia Mari Orozco
This third essay continues APALA's advocacy fatigue mini-series. Written by APALA member Cynthia Mari Orozco, who is also the 2015 APALA-sponsored ALA Emerging Leader, this reflective piece is about seeking inspiration and support beyond the library world. Librarianship, as a helping profession, exacts high emotional costs. Because of this, renewal is a crucial aspect of self-care and, therefore, professional development. Library advocacy is one area in which we can strongly see the professional and the personal working and developing each other.
In anticipation of APALA's 35th Anniversary & Symposium,  we take a closer look at the very human aspect of advocacy work—fatigue. 
~ Melissa I. Cardenas-Dow, APALA Web Content Sub-committee Chair, 2012-Present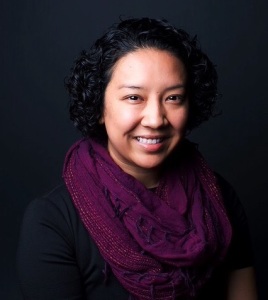 Phil Yu, a.k.a. Angry Asian Man, says it best: "Stay angry." For me as a librarian, this translates as "Stay angry… at inequity in access to information, surveillance in ebooks or censorship." In relation to library and information activism, this could extend to "Stay passionate… about user-centered services, diverse books and open access." These examples barely scratch the surface of the many issues for which librarians advocate or combat against.
But being angry, or passionate, requires an incredible amount of effort, time, and strength. It can be extremely taxing to sustain one's energy. While we still care, a number of factors can beat down on us and cause us fatigue. Maybe an innovative library program you propose isn't supported by your colleagues or administration. Maybe you hear a colleague oppose the idea of user-centered services. In my professional life, I have come to rely on a number of networks to sustain and invigorate my passion and energy, both in non-library circles and within the greater library community.
Shortly after I started working at my current institution, I also became involved with a local group called Tuesday Night Project (TNP), which describes itself as "an Asian American grassroots and volunteer-based organization fiercely devoted to bridging communities by providing programming and interactive spaces for people to connect through artistic expression and strong, creative, community partnerships." Its main program is Tuesday Night Cafe, which hosts a free, twice a month (April through October) curated program of multidisciplinary visual and performing art, as well as an open mic. I'm usually tired at the end of my work day, but on these particular Tuesdays, I make an effort to go up to Little Tokyo in Los Angeles and dedicate some of my time to this incredible space. Despite often coming into the space tired, preoccupied with projects I'm working on, and maybe sometimes a little demoralized, I'm instantly reenergized by the passion and love that emanate from this space. I surround myself with artists and art lovers, community organizers, educators, students, friends, and everything, everyone, in-between. I talk to people from a wide range of backgrounds, about what they're doing in their lives, and I become inspired by  amazing people, projects and collaborations. I also have the opportunity to talk about my library ideas without resistance. My ideas are not met with discouraging  comments like, "It won't work," or "There's no money for that" or any other obstacles. Instead, I consistently get positive energy and genuine "That's incredible!" or "You got this!" For me, the Tuesday Night Cafe space provides an additional forum outside of my institution to ask faculty and students from other universities about their insights on library services. This brings me non-libraryland perspectives into conversations, which can be extremely valuable.

Everyone needs a cheerleader. Surround yourself with positivity and people devoted to making incredible things happen, even if they're not in libraries. Through my experience with TNP, I've gained emotional sustenance, perspective, and friends. Determine what communities, spaces, and individuals complement your professional and personal self to support you now and into the next phase of your life. Ideas and innovation flourish with support. Break out and build a network of support that works for you.
Editing assistance provided by Jaena Rae Cabrera and Melissa Cardenas-Dow.

by Annie Pho
APALA is an organization invested in librarians and library workers as people. A significant part of librarianship is advocacy, whether it is on behalf of our organizations, our fellow library workers, or the communities we serve through our libraries and other civic organizations. In anticipation of APALA's 35th Anniversary & Symposium,  we take a closer look at the very human aspect of advocacy work–fatigue. 
This second essay in APALA's advocacy fatigue mini-series, written by APALA member Annie Pho, is about impostor syndrome. She writes about how impostor syndrome relates to librarianship, advocacy and activism.  
~ Melissa I. Cardenas-Dow, APALA Web Content Sub-committee Chair, 2012-Present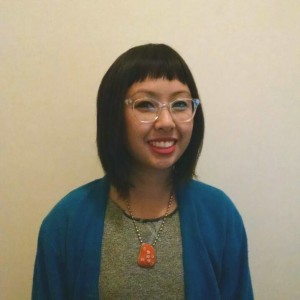 When I was first asked to write an article about being an activist librarian, I was really surprised that someone asked me to write about activism in libraries at all. I have never called myself an activist. To me, activists are very organized, well-spoken (and outspoken), proactive in spreading the messages of their cause, and inspire others to be better. While I do care about social justice, I often find myself struggling with the right response to those who critique social justice movements. I consider myself someone who is constantly trying to learn how to be a better citizen, not necessarily someone who inspires others. That's when I realized the depths of impostor syndrome—always feeling like you are impersonating the role that you currently fulfill. Impostor syndrome is an issue in our profession, and something that permeates many spaces in librarianship.
What is Impostor Syndrome?
Impostor syndrome was first coined by Pauline Rose Clance and Suzanne Imes, who studied the feelings of inadequacy of high achieving women. While women are not the only ones who suffer from this syndrome, it's not surprising that librarians (a profession that is predominantly female) battle this syndrome. The Geek Feminist Wiki defines impostor syndrome as "a situation where someone feels like an impostor or fraud because they think that their accomplishments are nowhere near as good as those of the people around them." The negative effects of impostor syndrome can include "generalized anxiety, lack of self confidence, depression, and frustration related to inability to meet self-imposed standards of achievement" (Clance & Imes, 1978). Feeling these effects over a long period of time is exhausting and leads to burnout.
So what does it mean to be an impostor activist? Or more importantly, what does it mean to be an activist? The word activist suggests a sense of authority or knowledge, the ability to organize, and have the right response to naysayers. I constantly feel like I am not doing enough, especially in comparison to those whom I consider to be great activists, those who seem to have a lot of impact in their communities. There's no way I could do the same. However, thinking like this has a negative impact on your self-esteem and can really hinder your own ability to be the person you want to be. People often express the sentiment that it's hard to even try to advocate for any social cause because in the end, it doesn't matter. That change is too hard to create and it's easier to ignore it (if you have the privilege to do so). It's extremely difficult to measure any impact that an individual can make on larger societal issues. It's not always something tangible that you can see. As a result, I think this also adds to the impostor syndrome in seeing yourself as an activist.
Getting Over Impostor Syndrome
It wasn't until a friend (and someone I look up to as an activist) told me that activism means different things to different people. It was then that I began to understand that there is no one way to be an activist. You can contribute to the cause in many different ways. Organizations might need people to do data entry, or to write, or to design graphics. It's important for me to remember that even doing a little thing is better than not doing anything at all.
There are a few tactics that you can use to combat impostor syndrome. A recent study published in College & Research Libraries looked at impostor syndrome among librarians and recommended that those who have these feelings should distinguish between feeling incompetent and actually lacking the skills needed to do the job. This is an important distinction, figuring out what is just how you feel versus what you are actually capable of. Asking for feedback and communicating with peers can also help quell these feelings. I participate and sometimes moderate the #critlib Twitter chats, which helps me connect with other librarians who have an interest in critical librarianship. Talking to the #critlib community gives me plenty of things to think about and keeps me connected to the activist librarian community.
I'm not sure if you can ever truly get rid of impostor syndrome, but I think it's something that you work on over time as you build upon your experiences (and your self-confidence hopefully). For me, building community helps me realize I am not alone and that we are all continually trying to learn and improve ourselves as activists. All we can do is try to be better and do good for the world.
Further Reading
Perceived Inadequacy: A Study of the Imposter Phenomenon among College and Research Librarians by Melanie Clark, Kimberly Vardeman, and Shelley Barba
Low Self-Esteem and the Academic Librarian. Maybe it is just me. It is probably just me. by Erin Miller
The Imposter Phenomenon in High Achieving Women: Dynamics and Therapeutic Intervention by Pauline Rose Clance and Suzanne Imes
Editing assistance provided by Jaena Rae Cabrera and Melissa Cardenas-Dow.

by Melissa I. Cardenas-Dow
In anticipation of APALA's 35th Anniversary & Symposium celebration in June 25, 2015, APALA Web Content Sub-committee is introducing a mini-series of articles focusing on advocacy. We appreciate the significance of advocacy work, which can come in many different forms and can focus on many different aspects of library and community engagement. Many APALA members engage in advocacy as part of their work.
As APALA is an organization invested in librarians and library workers as people, we wanted to shine light on a very human aspect of advocacy work–fatigue. We had asked several APALA members to think about advocacy, activism, and the toll such work often takes. Four APALA members have consented to reflect on their experiences of advocacy, fatigue and renewal. We will be publishing their work through the rest of the 2014-2015 operational year.
In this first essay of the mini-series, I write about advocacy and activism work, and coming to terms with one's own limitations and need for renewal.  ~ Melissa I. Cardenas-Dow, APALA Web Content Sub-committee Chair, 2012-Present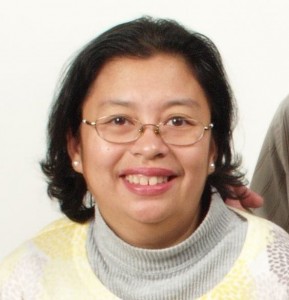 Recently, I've come to embrace the fact that I can do intellectual work much better than physical labor. I like to think about things. I find great meaning in the work of connecting abstract concepts together. That type of work excites and energizes me.
What excites me even more is the prospect of doing intellectual work that makes a difference in people's lives. For me, it's not enough to think about ideas, how they often end up written or somehow represented as some tangible thing by scholars and academic experts in different fields, and how these knowledge objects must be made accessible to researchers who would need to access them for their own scholarly work.
I am well aware that I am just one among many who take seriously the charge of advocacy and activism within APALA and ALA. Many of us conduct scholarly activism, not just advocacy. Many of us immerse ourselves into scholarly, academic literature and are guided by theoretical perspectives. But, in the end, we advocate–we speak up, we write, we do–for the library worker community and the community of patrons we serve through our libraries.
As Sara Goldrick-Rab says, "It takes time, energy, emotional labor, and a thick skin. It is usually an unpaid gig." Even within a supportive environment, surrounded by friends, allies and colleagues who think and say positive things about your activist labor, the tolls of such work on a person can be immense.
I make a conscious effort to infuse my professional work, particularly my involvement with professional library associations and groups, with my own personal strengths and social justice advocacy. I select assignments and positions that, I think, will allow me to contribute, help me build some skills that I am interested in improving, and further my personal, professional, and academic interests in equity, diversity, and inclusion in modern American society. Most of the time, finding these in most tasks aren't very difficult to do. But, they do take a level of attentiveness that can wear on a person. Mostly because the tasks are so plentiful and vast, but my time, heart, and spirit are limited. This circumstance is an easy recipe for burnout.
How does one know one is experiencing advocacy fatigue? Here are the signs that tell me I am in great need of some down time.
The negative, defeatist voices are getting louder. They say things like, "What's the point?" or "Do you really think you're making a difference? Lonesome you? The system is bigger than you." Advocacy work is the work of heart and spirit. Resilient as heart and spirit are, they are also easily depleted. Maintaining a hopeful heart, mind and spirit can become work, in and of itself. When that happens, my internal critics gain ground. I take that as my cue to re-focus, find more ways to get positivity into my daily intake. 
Misanthropy starts coloring my outlook and attitude. I generally have a very strong appreciation for absurdist humor. Normally, my penchant for inspiration and joy balances this out, preventing me from tumbling down the cynic's rabbit hole of mental despair. I believe these lenses–optimism and criticism–are important to hold in tension of each other in order to maintain an advocate's position. For me, it's enough to focus on which effort I'd like to get behind, rather than focusing on an outcome that is the result of taking a long-view of activist work. When this balance gets disturbed, however, I start disliking the perspectives, and the people associated with them, that I have cultivated for years. 
The desire for an apathetic outlook becomes stronger. When I am so, so tired of advocacy work, I start fantasizing about letting it all go, stopping, and focusing on more immediate concerns, such as my house, my husband, my children, our pets. There are plenty of other, more capable social justice warriors out there, right? 
In many ways, feeling burned out, especially these states-of-mind I had described, is a result of a confluence of modern living and of balancing domestic, professional, and other obligations, all at once. I have just pulled out some aspects of how I experience fatigue, in general, and focused on the ones that are most relevant to the advocacy work I do with ALA and APALA.
 Living a meaningful life isn't supposed to be easy. The struggle with fatigue is part of the lifestyle. How do you keep your spirits and heart positive? How do you keep your mind focused on the prize? Let us know in the comments!
Editing assistance provided by Jaena Rae Cabrera.

The Asian/Pacific American Librarians Association's (APALA) Scholarships and Awards Committee is proud to announce Cynthia Mari Orozco as the 2015 Emerging Leaders for the Asian/Pacific American Librarians Association.  APALA will provide funding to support her attendance and participation in the Emerging Leaders program at the 2015 ALA Midwinter Meeting and Annual Conference.
"The Emerging Leaders Sponsorship is an amazing professional development opportunity that enables new librarians the chance to network with other professionals and develop professional leadership. Because of the generous donations from our members and sponsors supporting our scholarship programs, new talented APALA librarians like Cynthia Mari Orozco are able to receive the financial support to ensure their career dreams," says Eileen K. Bosch, APALA President 2014-2015. We are looking forward to see Cynthia's future contributions to APALA and the library profession!
Cynthia has vast leadership, community and volunteer experiences starting with her first library leadership role as President of LISSTEN, a student organization at San Jose State University, which connects students, professors, and library professionals. Cynthia writes that the skills she gained, "have helped me serve on library committees at my home institution, collaborate with other librarians to present at conferences, and network with my peers to build connections for future collaborative projects."
Her most recent effort was to reach out to the Smithsonian Asian Pacific American Center through Twitter to partner with the Asian Pacific American Librarians Association (APALA) in hosting the Smithsonian APA Center's Asian Pacific American Wikipedia edit-a-thon. This was a simultaneous event that involved many APALA librarians throughout the country. Through these experiences, Cynthia, "discovered that leadership does not only entail creativity and innovation but having the drive and ability to carry these ideas to fruition."
Cynthia believes that effective leadership begins with the leader.  She states that a leader, "encourages and inspires innovation and creativity, not being afraid of potential failure but allowing for ample time, space, and energy to explore new ideas and reevaluate existing systems.  An effective leader is also "committed to the mission of his or her institution and in the well-being and development of his or her staff, never remaining complacent in existing structures, programs, or services, and constantly looks for opportunities for improvement, collaboration, and growth."
Cynthia has worked with a number of diversity initiatives at university campuses.  At Loyola Marymount University, she partnered with the Asian Pacific Student Services to teach students about the University Archives.  She also assisted with the University's "First to Go writing series" which consists of testimonials of first-generation college students, deposited to the library's institutional repository. She writes, "As a fourth- and sixteenth-generation Mexican American and second-generation Japanese American, my personal background has inspired my desire to work with students from diverse backgrounds." This inspiration resulted in Cynthia's creation of an online space called, "LISmicroaggressions" (http://lismicroaggressions.tumblr.com/) for librarians, archivists, and other information professionals to share their experiences with micro-aggressions in the profession.  She concludes, "My hope is that by sharing these experiences, we can increase the dialogue regarding diversity in the profession and understand how our words and actions affect our peers."
Cynthia holds a BA in Political Science and Sociology from the University of California, Irvine.  She has an MLIS from San José State University and MA in Latin American Studies from San Diego State University.
If you are interested in helping other new librarians like Cynthia Orozco, please consider donating to our great organization this holiday season while you shop on AmazonSmile! If you are not familiar with AmazonSmile, it is a website operated by Amazon with the same products, prices, and shopping features as Amazon.com. The difference is that when you shop on AmazonSmile, the AmazonSmile Foundation will donate 0.5% of the purchase price of eligible products to the charitable organization of your choice.
To access APALA's Amazon Smile webpage click on the banner ad on http://www.apalaweb.org/  or go directly to https://smile.amazon.com/ch/54-1571421  
Most importantly, your contribution will be a perfect gift for you – an "end-of-the-season" tax write off.  Consider donating to APALA today!
Asian/Pacific American Librarians Association
(affiliated with the American Library Association)
P.O. Box 677593, Orlando, FL 32867-7593
APALA EL 2015 Press Release Cynthia Mari Orozco (docx)