Bridging Communities of Color Through Nina Revoyr's Fiction
by Ann Matsushima Chiu
 Ann Matsushima Chiu (AMC): Please introduce yourself and briefly describe your literary work and career path to date.
Nina Revoyr (NR): I've published four novels and am well into my fifth. On the surface, the books are all very different. The first two ("The Necessary Hunger" and "Southland") are set in urban, inner-city Los Angeles; the third ("The Age of Dreaming") is set in Little Tokyo and Hollywood during the silent film era; and the fourth ("Wingshooters") takes place in rural Wisconsin. I try to do something new and maybe surprising with each book—if I'm not at least a little nervous about tackling a new project, I'm probably not pushing myself hard enough.
I also have a full life outside of writing. I'm the Executive Vice President of Children's Institute, Inc., which is a large nonprofit organization in Los Angeles that serves children and families affected by trauma and poverty. I've also been a visiting professor at several colleges and universities—most recently Occidental College here in L.A.
As for libraries, it's a big concern that there have been so many cuts—in California there are libraries being consolidated, having hours cut, being closed altogether. And libraries are not just places to get books; they are vital parts of communities. I would not be the writer I am without libraries.
AMC: Please describe your work and any associated goals you may have for each.
NR: Although all my books are different, they do have some things in common. With each book, I try to tell stories that haven't been told before. Often this includes writing not just about communities of color, but also about how those communities interact with each other—like the Japanese American and African American characters in "The Necessary Hunger" and "Southland." Or about people in unexpected or unusual situations—like the Japanese silent film star in "The Age of Dreaming." Several of the books are also set in the past and could be considered historical, and two of them have a noir-ish flavor. No matter what the setting or structure is, though, I always try to create strong characters and tell good stories. I want to write books that people enjoy reading. By virtue of who the characters are and the situations I put them in, I hope to compel readers to think about issues of race, community, love, family, the things we have in common, and the things that make us different. I hope to complicate and deepen what we think we know about people. But none of that can happen if I don't do the fundamental thing first—create characters whose stories readers care about, and want to read.
AMC: How does your own personal diversity influence your writing? The diversity of your readership?
NR: I'm diverse in a number of ways, and I don't easily fit in pre-determined boxes. I'm a mixed-race Japanese American who was born in Japan, and whose family is still largely there. I then lived in rural Wisconsin in a very homogeneous white environment. From there I moved to Los Angeles, and lived in an area that was largely African American and Latino. I'm gay. Because of all this, my own life—and the stories I write—don't necessary jibe with expected experiences or narratives. I have been deeply shaped by all of those contexts—Japanese, blue-collar white, Japanese American, urban black and Latino. I feel enriched by all of them. So the worlds I write about—
like the worlds I live in—reflect these different influences and mixtures. One of the reasons I love the Crenshaw area—the community at the heart of "Southland"—is because of this very organic, not-forced mixture of people from different races and cultures, and particularly the deep ties between the African American and Japanese American residents. The settings I feel most comfortable in are multi-racial settings, with people who have all sorts of backgrounds, experiences, religious and political beliefs, sexual orientations. And yet I can and do move in more mono-racial settings as well. The readers of my first few books were largely people of color and progressive whites. With "Wingshooters," though, the readership expanded. In addition to the folks who'd read the other books, there was a really large response from white readers, particularly Midwestern readers, some who were very different from me politically—very conservative. I met many of them during my book tour, and it was truly wonderful and humbling. I think the working class white characters in that book—and the ways I portrayed how people grapple with race—allowed readers to have discussions about race and community they might not have had otherwise.
AMC: What has writing taught you? 
NR: A lot! It's taught me patience and faith—the belief that doing work in increments, but doing it consistently, will eventually lead to a larger good. It's taught me the importance of enjoying the process itself, because you never know what will happen once a book is published in terms of response, or if it will be published at all. It's taught me that—despite what you often hear from teachers of writing—inspiration is just as important as perspiration. Maybe even more so. Without passion, without vision, without a reason to write, it doesn't matter how much time you put in: the writing itself will be flat. Writing has also taught me to really look at the world—to observe and enjoy it, to appreciate what it has to offer. And it's made me live in a fuller way, too. Writing is wonderful, and I love it, but sometimes sitting at my desk can't compete with a gorgeous sunrise or a hike through the mountains or even a football game. And that's fine. It's a big wonderful world out there, and I like to be in it.
AMC: What advice would you give librarians and information professionals, especially those from diverse backgrounds, who work with diverse populations, promote literacy and readership?
NR: I'd say, share what you love. Your enthusiasm is contagious. And also draw connections for readers. A potential reader might think, well, the characters in this book are of a different background than me, so I won't connect with them. The librarian—or the independent bookseller, or the book group leader, or the teacher—can help make those links for people. Readers—especially those who are fairly new or who haven't been exposed to a lot of fiction—sometimes need a translator or a tour guide. And you'd be surprised at the results. I'm thinking, for example, of a program we did through my agency, a variation of the National Endowment for the Arts "The Big Read" program in prisons. It was amazing to see how the young men connected with books like "The Call of the Wild" and "To Kill A Mockingbird." They identified with Buck in "The Call of the Wild"—his fight for survival, his honor, the brutality of his world. And they identified—the guys!—with Scout in "To Kill a Mockingbird," because of her pluck. They also all yearned for an Atticus, since so many of them didn't have fathers. These are books that they might not have picked up on their own. But they did, with a teacher, and in some cases the young men changed their lives.
AMC: What current trends in publishing, reading habits, and distribution of library materials concern you the most? What thoughts do you have on these trends?
NR: Honestly, I don't know enough about trends in publishing to speak much about them. But I can say that I'm blessed to be published by a great independent press that has always been very supportive of me. I keep hearing—as we all do—that reading is dead, that people's attention spans are shot because of the Internet and constant connectivity. And yet book clubs and book festivals are doing better than ever, so I'm not sure how that computes. For me, the Internet is a mixed blessing—a great resource, but also a time suck. I actually disconnect completely when I write—I hole up in the mountains where there's no cell phone reception and no Internet access for miles. Fortunately, those places still exist! As for libraries, it's a big concern that there have been so many cuts—in California there are libraries being consolidated, having hours cut, being closed altogether. And libraries are not just places to get books; they are vital parts of communities. I would not be the writer I am without libraries. Library staff are my heroes—which is why I made one of the main characters in "The Age of Dreaming" the programming director at the L.A. Public Library.
Editing assistance provided by Jaena Rae Cabrera.

Congratulations to all the winners and honorees of the 2014 Asian/Pacific American Award For Literature announced this past weekend in the ALA MidWinter 2014 Cognotes!
Complete list of award winners: 2013-2014 Awards
Download: ALA MidWinter 2014 Cognotes, Saturday, January 25, 2014 [PDF, 5.2MB] (announcement on page 10)

Exciting news: acclaimed author and APALA member Janet Wong is generously donating 30 copies of her latest book, "This Next New Year" (Chinese bilingual edition), which will be made available to attendees of APALA's MidWinter Social Dinner on January 25th!
APALA and CALA members Minjie Chen, Kai Li, and Paul Lai worked on the Chinese translation when Janet asked for volunteers last year and now you can see the fruits of our colleagues' work! (For a description of the book, see its Amazon listing for more details.)
Not only will you hear from up-and-coming authors Ellen Oh and Soman Chainani and have the opportunity to pick up signed copies of their books, but you could also receive a free copy of Janet Wong's new book just in time for the Lunar New Year! They won't be available anywhere else at ALA and supplies are limited, so hurry and register to secure your copy!
Reminder: Early bird registration ends today, Friday, January 17th.

Dear APALA Members and Friends!
Early bird registration for APALA's MidWinter tour and social dinner ends on Friday, January 17th! It's not too late to still take advantage of the reduced rate!
On Friday, January 24th, we'll be visiting the Asian Arts Initiative, where we'll hear about SAADA from Samip Mallick and Philadelphia's Asian American community (in particular, their Chinatown) from Amanda Bergson-Shilcock of the Welcoming Center for New Pennsylvanians and Mary Yee of Asian Americans United. We will be serving lunch catered from Philadelphia Chutney Company. Learn more at http://www.apalaweb.org/apala-tour-and-talk/
On Saturday, January 25th, we'll be hosting authors Ellen Oh (The Prophecy Series, originally The Dragon King Chronicles), Soman Chainani (New York Times bestseller The School of Good and Evil) and publisher Phoebe Yeh of Crown Books for Young Readers. (Phoebe is allegedly the first Asian American woman in publishing to have her own imprint.) We'll be meeting at Karma Restaurant & Bar at 5:30 for dinner with our guests. Learn more at http://www.apalaweb.org/meet-ellen-oh-soman-chainani-and-phoebe-yeh-at-the-apala-social-dinner/
Please register at http://www.apalaweb.org/resources/registration/ We will have great food and company and a healthy dose of Asian American activism and solidarity. Also, please encourage people to sign up and spread the word!

I am half Indian Guyanese Hindu and half Hungarian Dutch Welsh Cherokee Catholic. My maternal great-grandparents emigrated from India to Guyana, a then British colony in the West Indies / South America that is predominantly Asian Indian. My mother immigrated to the United States when she was 19. When I was born, a Hawan, or religious ceremony, was held to welcome me into the Hindu world.
My paternal grandmother was Hungarian; her parents immigrated to the United States, met while here, and my grandmother was born in Queens. My paternal grandfather's ancestors have been in the United States since the 1500s and, as best as we can tell, they were Dutch and Welsh, with a little bit of Cherokee. My grandfather was born in Missouri. When I was born, I was baptized to welcome me into the Catholic world.
It is normal for people to question me about my race and/or begin talking to me with the assumption that I am XYZ race. Sometimes, when strangers mistake me for one of "their own people," this leads to cool conversations. Usually, having to explain myself all the time is exhausting.
The following are real conversations I've had over the past twenty years while fielding the "What are you?" question.
STRANGER1: "What are you?"
ANNA: "I am half Indian and half white."
S: "India Indian or Native American Indian?"
A: "India Indian."
S: "What part of India is your family from?"
A: "My family is actually from Guyana."
S: "Isn't that in Africa?"
A: "No, you're thinking of Ghana. Guyana is in South America."
S: "I thought you said you weren't Native American."
STRANGER2: "What part of India are you from?"
ANNA: "I'm from New Jersey."
S: "But you look so Indian! You must be from India."
A: "My family is from India."
S: "I thought so. This is what I meant. Where is your family from?"
A: "My mom is actually from Guyana. Her grandparents immigrated there from India."
S: "Ew, Guyana? Never mind. . ."
ANNA: "I'm half Guyanese and half white."
ACQUAINTANCE1: "You're Guyanese?!"
A: "Yes."
A1: "You don't look Guyanese."
A: "What does a Guyanese person look like?"
A1: "Well, now that I sit here and talk with you I can see that you're Guyanese but I can't see by looking that you're Guyanese."
COWORKER1: "What are you?"
ANNA: "I am half white and half Indian."
C1: "Dot or feather?"
PATRON1: "Do you have some Indian connection?"
ANNA: "Yes, I am Indian."
P1: "You are Indian??!"
A: "Well, I am mixed. I am half Indian and half white."
P1: "But you don't have an Indian name. How can you be Indian??"
A: "My name is Indian."
P1: "No, it is not."
A: "Have you ever seen the movie Kabhi Haan Kabhi Naa? Shah Rukh Khan's character was in love with [an Indian] girl named Anna."
P1: "That girl was Christian. Anna is not an Indian name."
FAMILY FRIEND: "In Guyana we have a dish called 'cook up rice.' It's made by—"
FAMILY MEMBER: "She's Guyanese! Don't try to explain to her what cook up rice is like she doesn't already know. Do you know who her grandmother is?!"
FF: "You're Guyanese?!"
ANNA: "Yes."
FF: "You don't look Guyanese."
ACQUAINTANCE2: "The problem with Guyanese women is they have dark skin, they wear such red lipstick, and they dress so provocatively, but you don't look Guyanese at all. There is nothing wrong with you."
STRANGER3: "What are you?"
ANNA: "I am half Indian and half white."
S3: "India Indian or Native American Indian?"
A: "India Indian."
S3: "What part of India is your family from?"
A: "The Mumbai area."
PATRON2: "Do you have some Indian connection?"
ANNA: "Yes, I am Indian."
P2: "You are Indian??!"
A: "Well, I am mixed. I am half Indian and half white."
P2: "Oh, I thought your husband was Indian or something. I saw your 24K bangles so that's why I was asking."
A: "I thought you were asking because I look so Indian."
P2: "Yes," the questioner gasped, as if seeing for the first time. "You do!"
COWORKER2: "What background is 'Coats'?"
ANNA: "What?"
C: "What background is 'Coats'?" My coworker stared at me intently.
A: "Oh, I'm mixed. I'm half white and half Indian. The Dutch part of my family Anglicized their last name."
ACQUAINTANCE3: "What kind of food do you cook at home?"
ANNA: "Just about everything."
A3: "No, what kind of food do you cook at home?"
A: "Just about everything. Recently I've been cooking a lot of Korean and Persian food at home but I also cook Indian, Thai, Hungarian, Italian. . . just about everything."
ACQUAINTANCE4: "What nationality are you?"
ANNA: "I am American."
A4: "No, I mean what nationality are you?"
A: "I am American."
A4: "No, I mean where are you from?"
A: "I am from New Jersey."
A4: "No, I mean what is your background?"
A: "You mean what is my ethnicity?"
A4: "Whatever, you know what I mean."
FRIEND1: "I hate the way Asians act like they're better than everyone."
ANNA: "What?! We are Asian!"
My friend considered this. F: "Wait a minute, how are you Asian?"
COWORKER3:  "Someone asked you if you were Puerto Rican?! You don't look Puerto Rican. You look Chinese."
NEIGHBOR: "Are you half black and half Jewish? One of my friends is half black and half Jewish and you look just like her."
CLASSMATE1: "Can we hang out? I just started seeing this Egyptian guy and I need someone to teach me how to cook real curry."
CLASSMATE2: "Did you hear that some Indians bought the old abandoned Pizza Hut and turned into some sort of Indian vegetarian restaurant? I'm telling you, those people are taking over. It's like the town isn't even ours anymore."
ANNA: "When I die, I want to be cremated. It just makes sense with the limited amount of land on the earth."
BOYFRIEND1: "Of course you will be cremated. You are Hindu. You were born Hindu and you will die Hindu."
ANNA: "I know it's Christmas Eve but I don't want to go to church."
AUNT: "You are going to church because it will make me happy."
ANNA: "But I will not be happy. I'm not Catholic and I don't like going to church."
AUNT: "Oh yes you are. You were baptized and confirmed Catholic, and you are going to church."
STRANGER4: "You look so exotic. Can you teach me Spanish?"
STRANGER5: "You know, I love Indian food."
STRANGER6: "I'd love to get to know you better. One of my friends married a white woman."
FRIEND2: "You don't look white at all. Do you really pass for white in New Jersey?"
UNCLE:  "Is that Mexican guy still after you? I bet he's really proud of himself thinking he got himself a white girl. Boy, is he in for a surprise!"
BOYFRIEND2'S FATHER: <<exclaimed after getting through a slow checkout line>> "I hate Indians! I wish they would all go back to where they came from!"
The boyfriend later comforted me, "My dad didn't mean what he said before. And anyway, he doesn't think about you as Indian, so he didn't mean you."
DATE: "If we had children together they would be ¾ Indian. It is important to me my children are raised with Indian values so they will know they are Indian."
<<later in the same conversation>>
D: "You are not Indian. You are too far removed from the motherland. Why do you think you are Indian??"
I find it interesting that when a white person asks some form of the "What are you?" question, they usually focus on my Indian half, defining me as an exotic other. This is not just limited to white people; in a country where white is the norm, black and Hispanic people also usually focus on my "exotic" Indian half. In my experience, East Asians usually do not question my answer. However, when an Indian person asks me some form of the "What are you?" question, they usually focus on how I am not Indian, how white and American I am, also defining me as an exotic other.
It is not as though people cannot visualize a multiethnic and multicultural person; I stand before them. This leads me to question, "Who gets to define race, ethnicity, identity, and group inclusion? Does it matter?"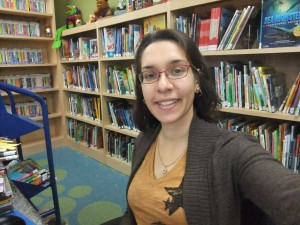 Anna Coats
Children's Librarian at East Rutherford Memorial Library
Rutherford, New Jersey
Editing assistance provided by Melissa Cardenas-Dow and Raymond Wang.
---
Resources
National / Racial Identity
Bald, Vivek. Bengali Harlem and the Lost Histories of South Asian America. Cambridge: Harvard UP, 2013.
Bald, Vivek, Miabi Chatterji, Sujani Reddy, and Manu Vimalassery, eds. The Sun Never Sets: South Asian Migrants in an Age of U.S. Power. New York: New York UP, 2013.
De Castro, Aníbal, Mark Kurlansky, Junot Díaz, Edwidge Danticat, and Julia Alvarez. "Two Versions of a Dominican Tale." New York Times. 31 Oct. 2013.
Dewan, Shaila. "Has 'Caucasian' Lost Its Meaning?" New York Times. 6 July 2013. Web.
Flint, Woz. "What Makes a Latina?" HuffPost Latino Voices 22 July 2013. Web.
John, Anna. "A War of Tweets Erupts over Latest Miss America." NPR Code Switch. 16 Sept. 2013. Web.
Pendakur, Vijay. "An Open Letter to Asian American Parents." Vijay Pendakur: Higher Education Blogger, Speaker, Consultant. 7 Oct. 2013. Web.
Purkayastha, Bandana. Negotiating Ethnicity: Second-Generation South Asian Americans Traverse a Transnational World. New Brunswick, NJ: Rutgers UP, 2005.
Raushenbush, Paul Brandeis. "Prabhjot Singh, Sikh Columbia Professor, Attacked in Possible Hate Crime (VIDEO)." HuffPost Religion. 22 Sept. 2013. Web.
Wilkinson, Tracy. "Dominican Republic Citizenship Ruling Stirs Outcry across Caribbean." Los Angeles Times. 13 Oct. 2013. Web.
On Being Mixed
Bean, Cathy Bao. The Chopsticks-Fork Principle: A Memoir and Manual. New Jersey: We, 2002.
Fulbeck, Kip. Half Asian, 100% Hapa. San Francisco: Chronicle Books, 2006.
Overcoming Stereotypes
Banaji, Mahzarin R. and Anthony G. Greenwald. Blindspot: Hidden Biases of Good People. New York, Delacorte, 2013.
Milstein, Sarah. "5 Ways White Feminists Can Address Our Own Racism." HuffPost Women. 24 Sept. 2013. Web.
Spivak, Gayatri Chakravorty. "Can the Subaltern Speak?" Marxism and the Interpretation of Culture. Ed. Cary Nelson and Lawrence Grossberg. Urbana: U of Illinois P, 1988. 271-313.
Yawson, Ama. "When It Comes to Fighting Stereotypes, I Want My Kids to Dare to Be Impolite." The Atlantic. 4 Nov. 2013. Web.
West Indies
Bahadur, Gaiutra. Coolie Woman: The Odyssey of Indenture. London: Hurst, 2013.
Lai, Walton Look. Indentured Labor, Caribbean Sugar: Chinese and Indian Migrants to the British West Indies, 1838-1918. Baltimore: Johns Hopkins UP, 1993.
Naipaul, V.S. An Area of Darkness. New York, Vintage: 1964.
Naipaul, V.S. The Loss of El Dorado: A Colonial History. New York, Vintage: 1969.

Posted by
Melissa
on Dec 13, 2013 in
Featured
|
0 comments
by Melissa I. Cardenas-Dow
This feature essay on an Asian/Pacific American library leader focuses on Patty Wong, County Librarian/Archivist of Yolo County in California. Patty is also a lifetime member of APALA and a wonderful advocate of diversity in ALA and the library profession. Patty was recently recognized by the California Library Association with its prestigious Member of the Year Award.
In November and early December 2013, I sent some questions to Patty, focusing on her thoughts on library leadership and diversity. This article provides an edited version of Patty's responses.
Melissa Cardenas-Dow (MICD): Tell us a little bit about yourself, your career to date?
Patty Wong (PW): My name is Patty Wong and I am currently the County Librarian for Yolo County Library since January 2008, serving a rural/urban community of 210,000 in northern Calif., just above Sacramento.  Yolo County Library consists of seven branches, one of which is a joint-use with a city high school; a satellite location located in an elementary school library; an adult literacy program; and an Archives and Records Center.  During my tenure, we have built two new libraries, renovated a third building, developed a strategic plan, and positioned the library to be the point organization responsible for the County's tactical direction: Collaboration to Maximize Success.  I am also responsible for teaching one of the four core supervision training courses on leadership for Yolo County and have been blessed to serve as a Eureka! Mentor for this key leadership program developed by InfoPeople for the California State Library.
My career as a librarian has spanned a few decades since receiving my MLIS in 1984 from UC Berkeley, where I also received my BS in Women's Studies.  Since that time, I have been honored to have served as a children's librarian, beginning my employment at Oakland Public Library, where I was responsible for up to ten branch libraries.  I also worked as a school librarian at Oakland Unified School District, where I was responsible for the District Library, the professional collection and copy cataloging, and founded a small, but now defunct, International Children's Library in Oakland, Calif.
From there I worked in management and administration, as children's librarian and later Supervising Librarian in branch services at the South Branch and Tool Lending Library at Berkeley Public Library.  There I developed a passion for working with community as key to library service development, and a deeper understanding of the strong role mentors can play in my personal and professional growth by working with leaders like Regina Minudri and Linda Perkins, Rhonda Rios-Kravitz and Gary Strong, Camila Alire, Luis Herrera and Jose Aponte, Ken Yamashita, EJ Josey and Betty Turock.
My journey took me to return to Oakland Public Library to lead Youth Services as Coordinator.  There, another opportunity developed into another community engagement professional benchmark for me through the DeWitt Wallace Readers Digest funded Public Libraries as Partners in Youth Development.  As the Coordinator of Youth Services at Oakland Public Library, I learned about the role a public library can play in creating change through youth development.  I also actively learned about fundraising and friendraising, garnering more than $2.0 million in grants, contributions and donations for youth and afterschool programs in a little less than two years.
My work and abilities and influence developed as I took on another critical position: Deputy Director at the Stockton-San Joaquin County Public Library.  I learned how to coalesce teams, build budgets, and strengthen the library's position within civic governance.  Advocacy became another foundational support for my professional tools.  From there I went to Yolo County.
"Knowing when, where and how to take action are not things that come naturally to leaders but are learned and acquired skills.  A good leader will balance knowledge and experience with the needs of the community.  A great leader will intuitively gauge and critically assess the climate and the situation before a question is asked.  And the best leader involves others in solution-building and the success of the operation at hand."
MICD: What ways do you see yourself as a diverse professional?
PW: I am a fourth generation Californian, Chinese American, youth development advocate, committed to inclusion and developing strengths in others.  My reflection has evolved over time as I now have the language to articulate more of my personal and professional philosophy.  I see my role as an advocate for social justice and making the world a better place.  My leadership strengths have been to strategically position my team and organization to leverage and bridge relationships toward those goals. That includes contributing to the support and growth of a stronger American Library Association that is more inclusive and accepting of change.  My commitment to social justice advocacy also includes devoting time and personal contributions to the development of the five ethnic professional associations (American Indian Library Association, Asian/Pacific American Library Association, Black Caucus of the American Library Association, Chinese American Librarians Association, and REFORMA) and local engagement with regional agencies that support communities of color and diversity.  I try to encourage and challenge my colleagues to engage within their own communities in a similar manner.
Most recently, a colleague introduced me to the Gallup Strengthsfinder.  It emphasizes a focus on our natural talents.  Bringing out the best in our colleagues, our family and friends, our communities and recognizing their natural strengths and interests are keys to our thriving as a society.  This is a foundation for the majority of my current work.
MICD: Please describe an instance in which diversity played a beneficial role in your library work.
PW: While at Berkeley, I successfully wrote my first grant and managed a five-year $500,000 program that would change the path of my work with community and people of color.  Partnerships for Change, a California State Library project, provided the resources to fully develop community work in neighborhoods with changing and diverse populations.  In South Berkeley we worked with an increasing number of Chinese, Japanese and Vietnamese patrons in a predominantly African American community.  Through the leadership at the California State Library, I became part of the development of services to a variety of diverse populations, crafting seminal documents in collaboration with other leaders in the state that created awareness, training and expectations of how public libraries could develop community partnerships in service.  Those experiences provided me with the advanced thinking and the penchant for developing a teaching style that has guided my professional life and a core foundation in grant writing.
MICD: How did diversity play a role in attaining your next position?
PW: I have always envisioned and modeled my own diversity as an asset in my own development and the commitment that I have in developing others as I have been developed.  As a champion and advocate of diversity and inclusion as strengths, my abilities and personal and professional experiences as an individual of color enhanced my skills and abilities.  I was able to articulate who I was, and my deep interests as valuable attributes to all of the positions I pursued.  More importantly, I sought positions that broadened and enhanced that philosophy – I chose very carefully where and with whom I wanted to work based on my interest to cultivate a stronger world based on diverse activism and community engagement.  In essence, I thoughtfully prepared a toolchest of experiences that would parlay my goals.  These actions in most cases advanced my perspective long before I pursued another position.  The Library world is very small – people talk, they notice, they compare.  A critical nugget or idea to share with everyone is to be able to talk about yourself and your work without hesitation.  Remember the work we do is in service to make the world a better place.  Our talents are key to that effort.  Your confidence in the work, your ability to leverage that strength into something that will benefit many, is exactly what that next employer may be looking for. Remember, you seek to always create a stronger organization – the legacy you leave is part of our commitment to community.
MICD: Has it been challenging to move higher up the leadership ladder?  How did you make the move from middle to upper management?
PW: Moving up the leadership ladder has always been a challenge based on a dynamic set of situations.  I have always assumed key positions, sometimes only through opportunity and assignment.  The critical difference is being strategic in taking advantage of opportunities when they arise, volunteering for key lead positions or learning from engagement with a new project or committee work.  Because of a number of early lead experiences within the profession and in particular at ALA, within the ethnic professional library communities and through my home library association at the California Library Association, it is often a misperception that I am a seasoned library director when I have only been in this type of position for a little less than six years.  However, I have been in middle management and upper management for most of the past 30 years of my professional career, elevating fairly quickly after five years as a frontline children's librarian.  The move from middle to upper lead positions was incremental and based on assuming additional responsibilities, setting goals for increased responsibilities within my organization. For instance, as a branch supervisor, responsible for a branch and an adjunct service, Berkeley's Tool Lending Library, the lead responsibility for the Partnerships for Change grant provided a key five-year program of significant influence within the system and great community impact.  That experience led to more exposure to diversity work though the California State Library, to stronger statewide networks and was the precursor to the establishment of key committees within my home agency.  It was easy to transition to an upper management position afterwards, as I was a recognized leader at home and regionally.  I also surrounded myself with key individuals who are hard-working and resonate a similar philosophy of service and community engagement.  I provided them with the same growth opportunities and leadership experiences afforded to me by my mentors.
MICD: How does diversity influence your leadership style?
PW: Diversity is intrinsic to the way I work, both in my professional and personal life.  It is part of my framework and moral compass.  I am committed to foster the development and mentoring of diverse professionals interested in advancement and leadership.
MICD: What attributes do you look for in future leaders?
PW: Here's a list: Achieves results, Action, Adaptable, Agile, Authentic, Breaks rules, Capable, Change agent; Embraces change, Communication Skills/Communicative, Confident, Creative, Decisive, Delivers on promises, Direction, Drive, Dynamic, Engaged, Ethical, Excitement for work, Facilitates, Flexible, Focused, Knows when to follow and when to lead, Genuine, Heart, Humble, Interpersonal Skills, Intrinsically curious and eager to learn and continue learning and contribute to the learning of others, Long-term, New Roads, Optimism, Organizational consciousness, Passion, Personal charisma, Persuasive, Proactive, Provides meaning, Purpose, Respected, Responsible, Seeks, Self-aware, Sets direction, Strengths focused, Striving, Trustworthy/builds trust, Uses conflict, Values, Vision, Visionary
MICD: Are these the same skills, talents, and qualities you recommend diverse professionals develop as they seek new leadership positions?
PW: Yes.
MICD: What advice would you give to young professionals, especially those from diverse backgrounds?
PW:
Continue to improve, incrementally, working from a plan. Know where you stand in achieving your goals.
Credibility is KING. Be responsible, mature, and consider the effect you have on others.
Everyone, enjoys, and to some degree, needs to be recognized sincerely and often.
Each of us has taken the opportunity, whether at work, at home, or in our community to take a risk, to do the right thing, to innovate or originate or initiate, to inspire trust, to challenge, to lead.
Remember, you are an ambassador of your organization and your community. Be the best representative you can be.  As a leader you can inspire colleagues to get involved.
It's not all about you.  Sometimes the most effective networking leads to ways you can help others.
Become engaged with your community.  Make the world a better place.  The service we can provide to others is a noble and impactful endeavor.
Act with intentionality and strategy to benefit your world.  Join local, regional, national networks and the ethnic professional associations to contribute your best.  We need you.
Everyday is a leadership opportunity.
Seek a mentor, be a mentor.
MICD: How about advice for mid-career professionals, especially those who are interested in moving into higher management?
PW: A continuing challenge for me is to focus my energies and influence toward my own professional team when I receive more immediate and positive response from my leader volunteerism experience.  It is easy to apply leadership skills and experience to those who are ready to receive them, such as students, or incoming library leaders, or even other colleagues in the County who are eager and interested in learning and adopting different practices.  I have a limited time with these key contacts.  These groups of people elect to receive my leadership suggestions and ideas.  These individuals actively listen and are receiving, analyzing and synthesizing the information and techniques shared for actual implementation.  They are primed for change.
In the day-to-day, it is a challenge to address the needs of a staff member who may or may not be ready for the shift.  So, remembering that everyone has different learning styles, making a conscious effort to apply change management processes, taking the appropriate steps to include early adopters in any shifts, and seeking the counsel of my strongest naysayers is critical to learning what would best appeal to those who remain on the fence.  Effective leadership takes time, focused energy, and enlisting the strategic support of colleagues across the spectrum.  Working effectively with people – our greatest assets – continues to be among the greatest challenges that leaders face.
Leadership is the personal and professional acumen to influence positive outcomes to advance human positions.  Leaders take strategic action, make a difference and develop others to become leaders.  Remember that all can lead from any position.  All members are valuable and should be valued and encouraged to take a lead role to build the team and larger community.  Diversity of skills and divergent points of view is key to creating a stronger and more sustainable outcome.  I have found that a deeper, broader inclusion is more satisfying to my personal leadership style.
There are times when the most advantageous situation involves following or coordinating through the leadership of others.  Leadership involves courage, flexibility, adeptness, and a willingness to serve for the good of the whole.  Knowing when, where and how to take action are not things that come naturally to leaders but are learned and acquired skills.  A good leader will balance knowledge and experience with the needs of the community.  A great leader will intuitively gauge and critically assess the climate and the situation before a question is asked.  And the best leader involves others in solution-building and the success of the operation at hand.
Remember that great leaders makes the best managers.  Follow your heart and your conscience.  Develop those who are on your team and in your community, as you have been developed. Remember those who have come before you and pass on your insight and lessons learned to help others.
Editing assistance provided by Jaena Rae Cabrera.