by Annie Pho, Rose Love Chou and Karen Gau
The Minnesota Institute for Early Career Librarians (MIECL) is an intensive, one-week professional development program intended for librarians from underrepresented groups in the first three years of their professional careers. Several APALA members attended the 2014 Institute last July and offered to share some of their takeaways in a series of web articles. In this last of three article installments, Annie Pho (University of Illinois at Chicago), Rose Love Chou (American University), and Karen Gau (Virginia Commonwealth University) reflect on MIECL's discussions on personal vision.
When we attended MIECL, the moderators DeEtta Jones and Kathryn Deiss introduced the idea of crafting a personal vision. They described it as being analogous to a horizon — compelling, inspiring, yet unreachable. It should provide you with a directional force that takes into account all aspects of your life, including your career, health, family and finances.
Why are you interested in crafting a personal vision?
Annie Pho (AP): Crafting a personal vision is really useful because I see it as my guiding philosophy. It guides me in terms of how I approach my career and life choices. Upon listening to DeEtta and Kathryn talk about crafting their own personal vision, I realized just how important it is for an individual to do because it helps you stay on course with what you are doing in your life. At the same time, I had a sinking feeling in my stomach because I realized I had never thought to craft my own personal vision before. I left MIECL with more questions than answers. I am still trying to craft my personal vision, but I know that it's there. It's up to me to articulate it.
Rose Love Chou (RLC):  Learning about the concept of a personal vision was very helpful to me. I think the question of "where do you want to be in five years" is used too often, even if it's just rhetorical. I'm not really a binary thinker and tend not to see things in black and white. I really live in the grey area, so the concept of a personal vision that serves as a compass, rather than a checklist, really resonated with me. Instead of only creating goals to reach, a personal vision helps me develop and express my purpose.
Karen Gau (KG): The question "where do you want to be in five years?" hasn't been particularly helpful for me either. Just over five years ago when I was an office manager for a manufacturing company, I didn't imagine that being a health sciences librarian was in my future. Having a personal vision can help me focus on the impact I want to have and guide me with making good, forward-moving choices, even when unexpected career and personal obstacles present themselves. So if I end up on a very different path from where I thought I'd be, my personal vision can still act as a compass to help me achieve a meaningful purpose that I've defined for myself.
What is a meaningful vision and how do you craft one?
AP: When you are thinking about vision, you have to think big. If your vision is "be a library director, or move up in management," then it's not big enough. Your vision should be so big, that it's unattainable. Like the horizon, it should move away from you as you walk toward it. Life can be pretty unpredictable, so a meaningful vision shouldn't be shaken if something happens that you had not planned. I see a meaningful vision as something that influences not only my professional career, but also my personal life. In terms of how to craft your own vision, I started asking myself why I do what I do. Why am I a librarian? What do I want to contribute to not only the workplace, but society? What would make me happy in my life?
RLC: For me, a meaningful vision has to help me figure out how I want to be a leader and what I want to do as a leader. It has to help me turn my aspirations into action. One of the things that stuck with me from MIECL is the idea that the intention to lead, rather than just drifting into a leadership role, is important. Some questions to consider to help discover your purpose and voice: What are your personal values? What do you think and why?
KG: These are all great points. Touching on what Rose said, MIECL made it clear that knowing yourself is key to crafting a meaningful vision, too. For example, what are your strengths and weaknesses? How do they affect your way of making an impact?
How does one manage the gap between your Ideal and your Actual self?
AP: This can be a really tough thing to do. I know many librarians who hold themselves to a really high standard, but sometimes it's just not sustainable to be going at full-speed 100 percent of the time. You'll never be your own ideal, but that's why crafting a personal vision is so important. You work toward your ideal self, but you also have to be OK with failing sometimes. That's how we move forward in life.
RLC: Managing the gap is another concept I learned from DeEtta that was incredibly helpful.  The gap is the space between your Ideal and your Actual. Use the tension between these two to create goals. Do not measure yourself by comparing your Actual to your Ideal. Measure your progress by comparing your Actual to where you were previously.
KG: I think managing this gap between your Ideal and Actual self is key to having a good work/life balance, which is very important to me. I wonder if, on the flip side, integrating work/life balance into your vision as a value could help with managing this gap.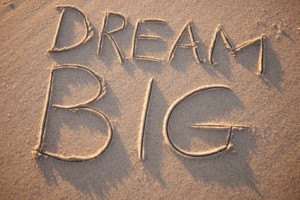 When you are thinking about vision, you have to think big. If your vision is "be a library director, or move up in management," then it's not big enough.
Have you created a vision for yourself since MIECL?
AP: Ever since I returned from MIECL, I've been thinking about how to articulate my personal vision. It's really hard to really know what you're working toward. For me, I tend to make my progress by trying to deal with what is directly in front of me, and I don't always take the time to look up and ask myself what is on the horizon.
KG: I'm working on mine, too. I've been talking about it with my MIECL mentor, whom I continue to meet with every month.
RLC: I feel like I am perpetually thinking about my vision. While I have some aspects of it down (mainly when it comes to family and personal life), I'm still working on the vision related to my career.
Editing assistance provided by Jaena Rae Cabrera and Melissa I. Cardenas-Dow.

by Sofia Leung
In anticipation of the 2015 APALA President's Program, Global Roots, Local Identities: Asian International Adoption and Advocacy, we provide a brief introduction and resource guide to the topic of Asian international adoption. The program will feature Dr. Catherine Ceniza Choy, a professor of Ethnic Studies at UC Berkeley and author of Global Families: A History of Asian International Adoption in America, and Maria Taesil Hudson Carpenter, the City Librarian of the Santa Monica Public Library System and the Vice President of the Association of Korean Adoptees of Southern California. They will use the new film by award-winning filmmaker Deann Borshay Liem, Geographies of Kinship: International Asian Adoption, as a discussion prompt to such issues as assimilation, family, community, and advocacy within the larger framework of international adoption.
There are number of books, films, exhibits, organizations and more that delve into the subject. This list is by no means comprehensive and is meant to be a starting point to help you explore the conversations happening around Asian international adoption. We have provided a short description of some of the resources.
Nonfiction
Choy, C. (2013). Global Families : A History of Asian International Adoption in America, Ebook library (OCoLC)63128143.
Jerng, M. (2010). Claiming Others Transracial Adoption and National Belonging, Ebrary Academic Complete (OCoLC)54646987.
Jerng presents the history of transracial adoption in the United States, beginning from 1851, with the first adoption law in Massachusetts. He is interested in how transracial adoption disturbs traditional ideas of family, nation, and race.
Kim, E. (2010). Adopted Territory: Transnational Korean Adoptees and the Politics of Belonging. Durham: Duke University Press.
Volkman, T. (2005). Cultures of transnational adoption. Durham: Duke University Press.
This is a collection of essays that covers both the personal and scholarly perspectives of transnational adoption and explores the cultural issues of race, kinship, belonging, and identity . While it spans adoption from many different parts of the world, Korea, China, and North America are particularly well-explored in this book.
Other Notable Scholars
Sara Dorow
Kay Ann Johnson
Rita Simon
Jane Trenka
M. Elizabeth Vonk
Barbara Yngvesson
Fiction
Hwang, D. (2000). Trying to find Chinatown : The selected plays (1st ed.). New York: Theatre Communications Group.
Lee, M. M. (2005). Somebody's Daughter. Boston: Beacon Press.
Lee, V. (2001). Princess June: A novel. Santa Barbara, CA: Fithian Press.
Scott, J.C. (2002). The lucky gourd shop. Denver, CO: MacMurray & Beck.
Film
Dolgin, Gail. (2002). Daughter from Danang. United States: Balcony Releasing.
Dossing, K., Engbo, Johan, Henriksen, Jacob Kwon, & Vesselbo, Nikolaj. (2007). A baby business (VAST: Academic Video Online). Copenhagen, Denmark: Danish Broadcasting Corporation.
Futerman, Samantha, Miyamoto, Ryan. Twinsters. United States: Small Package Films.
Gardner, Janet, Theam, Sopheap. (2013). Lost Child: Sayon's Journey. United States: The Gardner Documentary Group.
This documentary tells the story of Sayon Soeun, a child soldier abducted by the Khmer Rouge and eventually adopted by an American family. After over 35 years, he reconnects with his siblings, who he had presumed dead. This film is currently being shown in select locations: http://www.lostchildthefilm.org/screenings/
Knowlton, Linda Goldstein. (2011).  Somewhere Between. United States: Ladylike Films.
Lee, Barb. (2005). Adopted. United States: Point Made Films.
Liem, Deann Borshay. (2000). First Person Plural. United States: Mu Films.
Liem's first documentary.
Pham, Quoc Thai, Gardner, Janet. (2001). Precious Cargo. United States: The Gardner Documentary Group.
Wang-Breal, Stephanie. (2009). Wo Ai Ni Mommy. United States: eyewang Pictures.
Exhibit
Operation Babylift: Perspectives + Legacies, closes Dec. 31st, free admission
Presidio Officers' Club, 50 Moraga Ave., Main Post, Presidio, San Francisco
http://www.presidioofficersclub.com/exhibits/special-exhibits/
Details the 1975 evacuation of Vietnamese children to San Francisco and the military base that became a processing center. You can see this now or when you're in San Francisco for ALA!
Organizations
Co-sponsored by Video Round Table
Saturday, June 27, 2015, 4:30-5:30 PM
Moscone Convention Center, 236-238 (S)
Description: APALA President's Program will feature a dynamic discussion between Dr. Catherine Ceniza Choy, a professor of Ethnic Studies at UC-Berkeley and Maria Taesil Hudson Carpenter, the City Librarian of the Santa Monica Public Library System. They will examine the issues raised by Geographies of Kinship: International Asian Adoption, a new film by award-winning Berkeley-based filmmaker Deann Borshay Liem, in the larger context of international adoption and reflect on universal questions of identity, assimilation, family, community, and advocacy. Excerpts from the film and a personal introduction especially produced for this program by Deann will be shown. The APALA President's Program is co-sponsored by APALA and VRT.
We hope to see everyone there!

by Melissa I. Cardenas-Dow
A leader in librarianship need not be in administration or management. This feature essay on an Asian/Pacific American library leader focuses on Daniel C. Tsang, currently Distinguished Librarian and Data Librarian at University of California, Irvine, where he is also Bibliographer of Asian American Studies, Political Science, Economics, French & Italian, and the Orange County Documents.  I met Dan a few years back. Recently, he visited my current place of work, University of California, Riverside, where he gave a series of talks on data librarianship and union work as a librarian at a public university. I was very inspired by his body of work and message.
Following his presentations and several  brief, inperson discussions with him in mid-March 2015, I initiated an email conversation with Dan in mid-April 2015. I sent Dan the questions we send to all our library leader interviewees, which focus on his background and his thoughts on library leadership and diversity. This article provides an edited, perhaps too brief, version of Dan's responses.
~ Melissa Cardenas-Dow, Web Content Subcommittee Chair
Melissa Cardenas-Dow (MICD): Tell us a little bit about yourself, your career to-date?
Daniel Tsang (DT): I grew up in Hong Kong and I came to the U.S. in the 1960s. My mom was born in the U.S. but went to Hong Kong after university. Then, being the period of turmoil with the sexual revolution and the Vietnam War, I became an activist when I became a librarian. I started working at Temple University's Contemporary Culture Collection in 1978. I was totally immersed in the alternative press as a contributor, editor, and collector, both personally and professionally.  I have been a bibliographer at the University of California Irvine Libraries for almost 30 years.
MICD: What ways do you see yourself as a diverse professional?
DT:  I am immersed both professionally and personally in documenting social change.
MICD: Please describe an instance in which diversity played a beneficial role in your library work.
DT: Our newspaper collection at University of California, Irvine was very Euro-centric and I managed to get involved in a newspaper committee that changed the policy so that we collected more broadly.  Earlier, at the Philadelphia Free Library, I raised a question why they weren't preserving the Philadelphia Gay News. After that, the library administration began microfilming it.
MICD: Has it been challenging to move up the leadership ladder?  How did you make the move from middle to upper management?
DT: I'm not in upper management, actually. Just a senior line librarian.
MICD: How does diversity influence your leadership style?
DT: I think I am more aware of how people get excluded and how certain cues from people of color are misread as concurrence. So I try to be more open to nonverbal cues.
MICD: What attributes do you look for in future leaders?
DT: Non-rigid styles and willingness to listen.
MICD: Are these the same skills, talents and qualities you recommend diverse professionals develop as they seek new leadership positions? Please explain further.
DT: Definitely, one can learn from anyone.
MICD: What advice would you give to young professionals, especially those from diverse backgrounds?
DT: Be passionate about what you believe in. Speak out, but be strategic in what you say and do.  Find someone who can be a mentor in the library.
MICD: How about advice for midcareer professionals, especially those who are interested in moving into higher management?
DT: Do not forget your roots or the union!  Don't turn anti-union.
MICD: What message would you give to library administrators regarding the value of diverse leaders and how they might grow under those leaders within their organizations?
DT: Try not to find token leaders but value each worker as an individual.  Offer praise not just criticism.
Editing assistance provided by Molly Higgins.
05/28/2015: This piece was edited to indicate the correct names of library locations where Dan made change efforts. Many thanks to Dan for pointing out our errors. ~Melissa

Dear APALA colleagues,
Congratulations to our incoming Executive Board members, who will be serving under the leadership of incoming President Janet Clarke, and thank you to all of the candidates who ran for office! All terms will begin after the 2015 ALA Annual Conference.
Vice-President/President-Elect: Lessa Kanani'opua Pelayo-Lozada
Secretary:  Anna Coats
Member-at-Large (2015-2017):  Ariana Hussain
Member-at-Large (2015-2017):  Brian Leaf
Continuing Terms
President: Janet Clarke
Treasurer :  Dora Ho
Member-at-Large (2014-2016): Melissa Cardenas-Dow
Member-at-Large (2014-2016):  Paolo Guxilde
Immediate Past-President:  Eileen Bosch

Executive Director: Ven Basco
Best,Nominating Committee,
Eugenia Beh (Chair)
Jade Alburo
Ven Basco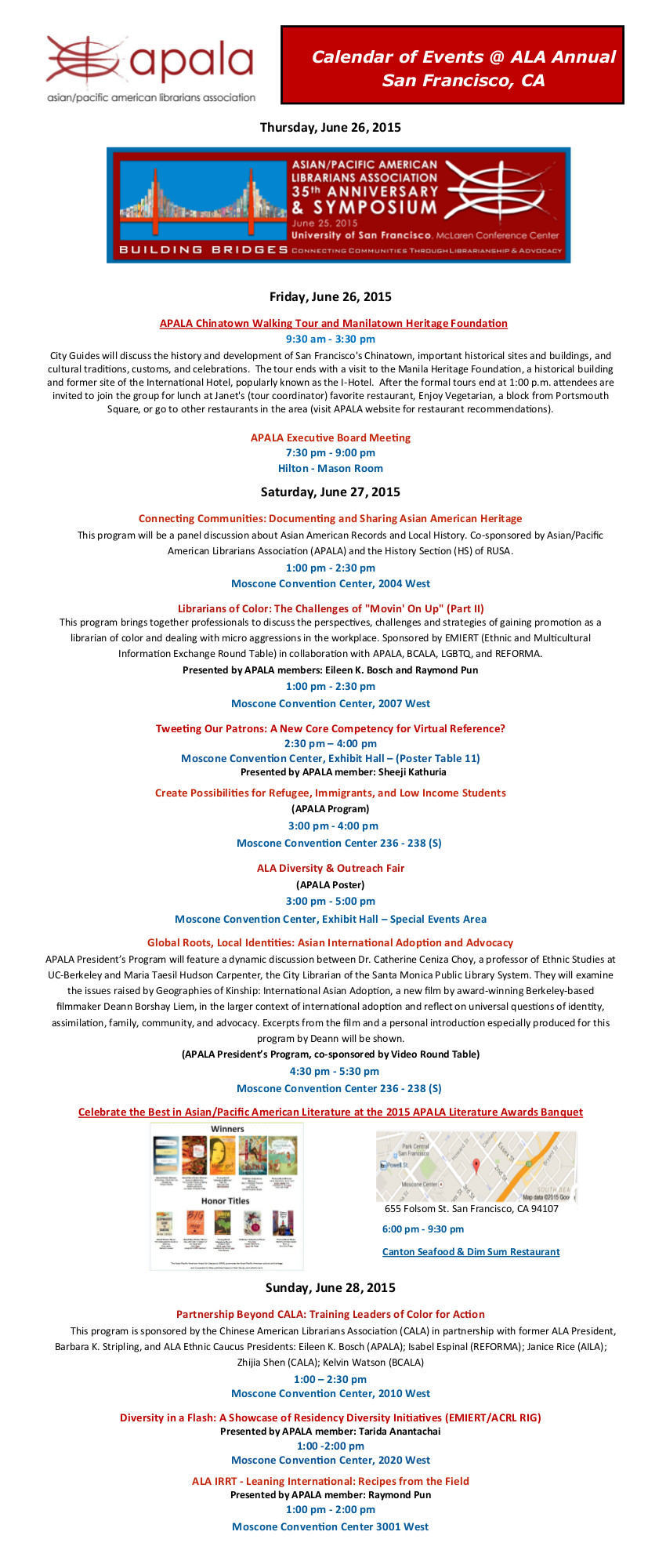 by Melissa I. Cardenas-Dow
Jeremiah Paschke-Wood joined APALA in 2013 and is currently the Head of Instruction at the Edith Garland Dupré Library at the University of Louisiana at Lafayette. He attended library school at University of Arizona's School of Information Resources and Library Science.
Asked about his reasons for joining APALA, Jeremiah writes:
I thought APALA presented a nice opportunity to do what I could to advocate for librarians of Asian American heritage (as well as other less-represented backgrounds) as well as interact/network with and get to know some other cool librarians that could appreciate good home-cooked Filipino and Chinese food.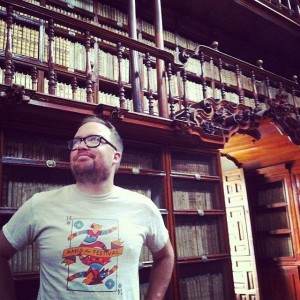 Jeremiah is of mixed heritage. Regarding his ethnic background, he states:
So, contrary to how it probably appears via my picture (or name), I'm ¼ Filipino on my mother's side. She was born in Hawaii to a Filipino mother and a very-white service member father. My dad's side is very Scandinavian as well. So the end result is a 6-foot-tall, red-bearded white guy with a lot of extended family with names like Corazon and Bonifacio who only looks Filipino when he shaves everything but the moustache off. Best of both worlds, I guess, right? My wife and I also shared names when we got married, taking my family name even further away from the Asian side of the family. I've always been very proud to grow up in a very diverse and inclusive family and culture, and I can honestly say that I feel as in touch with the "minority" side of my upbringing as the white one.
Jeremiah's professional role as an instruction librarian has required him to invest time and effort on the ACRL standards and teaching methods. We asked him about his current professional outlook, goals and interests:
I think one thing that we have to do as librarians moving forward, particularly with issues with funding and technological changes, is find ways to be more proactive in both dealing with students and faculty. I've tried to be more involved with outreach and "hitting the streets" to create those relationships with the university community that might not have existed before. I think it's also important, particularly with demand for library instruction increasing, to find new ways to provide library instruction that is actually relevant and useful for students–and doesn't take 40 hours a week to do so. In terms of other professional goals and interests, I'd like to continue to meet and work with lots of librarians from different backgrounds and upbringings–particularly since so many of the students we work with are from different communities and cultures.
Jeremiah is an eloquent writer and blogger. He had worked with APALA's Newsletter & Publications Committee and the Web Content Subcommittee on many tasks and authored a number of articles.
Interview conducted by Melissa I. Cardenas-Dow. Editing and writing support provided by Alyssa Jocson Porter.