My parents were always pushing for all of my siblings and me to "go to school and get an education." Being the "good" daughter that I was, I did what was expected of me. I never once questioned my parents and their motives behind their views on education. I just went to school and got good grades. I grew up in Long Beach, California, where we have the largest concentration of Cambodians outside of Southeast Asia. I assumed that many of my ethnic peers were heeding educational demands from their parents and family. I mean, my parents came from a war-torn country and migrated to the United States, hoping to provide a better life for their children. In theory, this sounds like many immigrants stories, from various origins and backgrounds. Being first-generation Cambodian American, I wanted to rise to the occasion.
Finishing college was always a given. People got degrees all the time, right? It never occurred to me that, as I breezed through my undergraduate years, the majority of my ethnic peers did not graduate from high school. According to U.S. Census Bureau estimates from 2006-2010, "only 13 percent of Cambodian-Americans in Los Angeles County have a bachelor's degree or higher, compared with 47 percent of Chinese residents and 44 percent of Caucasians" (quoted from Hinojosa, 2014). I was made more aware of these alarming statistics when PBS broadcasted a documentary episode called "Pass or Fail in Cambodia Town."  In the episode, investigative reporter Maria Hinojosa discusses how Asian Americans are the best-educated and highest-income ethnic group in the United States. They are often referred to as the "model minority," suggesting that all Asian Americans are successful in school and in life. But Southeast Asian Americans have some of the lowest high school completion rates in the nation. The documentary notes that 35.5 percent of Cambodian adults do not have a high school diploma or equivalent (Hinojosa, 2014). I was floored. I asked myself, how could this be? Many of my friends graduated high school like I did. Where did these statistics come from? As I continued my educational journey through college and graduate school, I reflected on my background and I used it as a catalyst to further my studies.
America By The Numbers: Pass or Fail in Cambodia Town Trailer from The Futuro Media Group on Vimeo.
I came to understand that I fell into the stereotypes that are associated with mainstream Asian Americans. My family came to the U.S. to give their children better opportunities. I had an educational standard I adhered to because of the expectations of my parents. I needed to succeed. What I failed to recognize, however, is the fact that as Cambodian American, I am not part of mainstream Asian American communities. Growing up, I felt I had to defend or point out that I wasn't Chinese or Filipino. Oftentimes, when I corrected people about my ethnicity, they didn't readily recognize or know where Cambodia is. Unlike other established Asian American communities, Cambodian Americans have a history that is relatively new, as most Cambodian immigrants arrived only in the late 1970s. Wallitt (2008) stresses this point further: "While most modern immigration to the United States consists of voluntary migrants in search of better socioeconomic lives for themselves and their families, Cambodian Americans, in contrast, were refugees who were dislocated by genocide, starvation, and war." The "elite" of the country—the wealthy, educated Khmer, including those who were trained at passing on Cambodian tradition and knowledge—were executed, as were their families. Those murdered included the intellectuals, teachers, artists, dancers, writers, doctors, politicians, and monks (Wallitt, 2008).
I did see fewer Cambodian Americans as I attended college. When I started graduate school, I was the only Southeast Asian student in my department at Illinois.
There is a great generational gap that also divides the community. Along with having to assimilate into a new culture, there is a silence that stretches between older and younger Cambodians. The war is something that many older Cambodians do not discuss with the younger generation. The older group tends to hold on to their cultural customs and the younger group is intent on learning American ways. This makes it hard for both sides to come to an understanding. This rift between generations affects the children of refugees and, in turn, their educational goals. In "Cambodian Americans and Education: Understanding the Intersections Between Cultural Tradition and U.S. Schooling," Akiba (2010) notes that Cambodian Americans have unique sociohistorical and political characteristics and are often associated with academic underachievements. Wallitt (2008) also points out that "what is further complicating the situation is the parents' lack of knowledge about the American educational system." An American Educational Research Association article published in December 2007, written by Ngo and Lee, explores the struggles of Southeast Asian groups and finds that many refugees had lower English proficiency, less experience with formal education, and also fewer transferrable skills. Ngo and Lee (2007) further assert that most Cambodian American students in K-12 schools today are born and raised in the United States and many struggle with language learning. Compared to Vietnamese Americans and Hmong Americans, Cambodian Americans appear to score lower on standardized tests and earn relatively low grade point averages (Chhuon, Hudley & Macias, 2006). Poverty has been identified as a particularly significant barrier to academic success for Cambodia American students (Ngo & Lee, 2007). "Cambodian-American College Students: Cultural Values and Multiple Worlds," written by Chhuon, Hudley, and Macias in 2006, reviews literature on the reality of underachievement of the Cambodian American population. In the article, the authors cite various sources and found that "[p]olicymakers usually overlook Cambodian students as a unique ethnic group, attending instead to the positive statistics that aggregate Asian-American students into a single group of successful students" (Chhuon, Hudley & Macias, 2006).
I speak for myself when I say that my parents' emphasis on education was my foundation. I am disheartened to learn that many of my people have not attained the same results. Growing up in Long Beach, California, I recall there were a lot of people like me. We all went to school, shopped at our local Cambodian grocery stores, dined at the same ethnic restaurants, and yet who knew what really happened in the privacy of their own homes. For as long as I can remember, my parents kept telling me that I needed an education to improve my lot in life.  I listened to their advice intently and took it. At the same time, I did see fewer Cambodian Americans as I attended college. When I started graduate school, I was the only Southeast Asian student in my department at Illinois.
As I continued on with my studies, I felt the growing need to give back to and empower my community. Because I was beginning to see the impact and lack of education standards within my community, I decided to be committed to at least trying to improve the image of Cambodian Americans. I focused my studies in archives and public librarianship. By being ensconced in the public library sphere, I am able to work with and assess the needs of the community. I wish to bring a ray of light and hope to those who are not able to help themselves and to continue to share my story and experiences. In a Long Beach Press Telegram article, Dulaney (2015) writes that "in 2010, the Chancellor's Office of the CSU (California State University system) brought together Asian-American Pacific Islander community leaders to talk about strategies for reaching young people. The result was the Journey to Success program to educate AAPI students and parents about college and financial aid." It is encouraging to know that universities like California State University, Long Beach are now acknowledging specific, unique issues faced by Southeast Asian Americans by initiating changes and are lobbying support for future educational needs of Cambodian American students.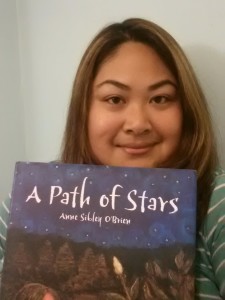 Christina Nhek, M.S., 2014
University of Illinois at Urbana-Champaign, Graduate School of Library & Information Science
Editing assistance provided by Molly Higgins and Alyssa Jocson Porter.
---
 Resources
Akiba, D. (2010). Cambodian Americans and education: Understanding the intersections between cultural tradition and U.S. schooling. Educational Forum, 74(4), 328-333. doi: 10.1080/00131725.2010.507117
Chhuon, V., & Hudley, C. (2011). Ethnic and panethnic Asian American identities: Contradictory perceptions of Cambodian students in urban schools. The Urban Review, 43(5), 681-701. doi: 10.1007/s11256-010-0172-8
Chhuon, V., Hudley, C., & Macias, R. (2006). Cambodian-American college students: Cultural values and multiple worlds. Paper presented at the Annual Meeting Meeting of the American Educational Research Association (AERA). San Francisco, CA. Retrieved from ERIC: http://eric.ed.gov/?id=ED492597
Dulaney, J. (2015, Jan. 19). Why Cal State Long Beach officials are lobbying support for Cambodian students. Long Beach Press Telegram. Retrieved from: http://www.presstelegram.com/social-affairs/20150119/why-cal-state-long-beach-officials-are-lobbying-support-for-cambodian-students
Hinojosa, M. (Anchor, Executive Producer & Managing Editor). (2014, Nov. 6). Pass or fail in Cambodia town [Television series episode]. In America by The Numbers with Maria Hinojosa. Boston, MA: WGBH.
Ngo, B., & Lee, S. J. (2007). Complicating the image of model minority success: A review of Southeast Asian American education. Review of Educational Research, 77(4), 415-453. Retrieved from: http://www.jstor.org/stable/4624907
Wallitt, R. (2008). Cambodian invisibility: Students lost between the "achievement gap" and the "model minority." Multicultural Perspectives, 10(1), 3-9. doi: 10.1080/15210960701869298

I am a Muslim. I am an American. My father is Indonesian and my birth mother is Okinawan. I grew up in the Monterey Bay area in northern California. Growing up, I was never perceived as Asian. At one time, I chose "Pacific Islander" as my ethnicity, since my peers kept telling me that real Asians looked a certain way. That way didn't look like me. Before I started wearing a headscarf, people assumed that I was Mexican. It was not an unfair assumption. The majority of the ethnic minorities in my primarily Caucasian town were Mexican or of Mexican descent. But it became rather tiresome to try to defend my inability to speak Spanish or know about my culture, when it really was just what others assumed as my culture. Not that I knew a ton about either of my inherited cultures in the first place. So, to add another layer to what I was supposed to know, a collective history of people over the last 1,400 years from different continents, cultures, languages, races – just because we shared a common religion – was just a little bit daunting.
A 2009 Gallup report found that the American Muslim community is the "most racially diverse religious group surveyed in the United States." African Americans constitute 35 percent of this demographic and more than a quarter classify themselves as racially white, (yes, Virginia, a lot of Arabs check the white box), 20 percent are Asian, 18 percent identify as other, and 1 percent identify as Hispanic. So many Muslims have talked about our large "imagined community"[1] and what it means here in the United States. In this country, as in others, the Muslim community is a blend of Islamic ideas and identities. What it means to be Muslim is a conscious existential choice rather than a cultural given. It is a microcosm of the larger world and an amalgamation of identities, practices and norms that vie for a place of being authentic, Islamically and morally correct.
Since Islam is more of a blending of my cultural norm and ethnic identity, nationality took precedence in my identity, and I identified as just an American. I went to school, hung out with friends, did my homework and was involved in multiple extracurricular activities. It didn't even occur to me that I was different from my friends, except that I knew I was Muslim, Indonesian and Japanese. I did have a teacher ask one time if English was my second language and a parent ask if anyone had ever discriminated against me because I wasn't white. That was when the concept of identity really entered my consciousness. I asked my friends what they thought of me. They just said they saw me as me, and that meant more to me than anything else. It still does. The concept of a colorblind society was an idea that disturbed me, though, and I began to realize the privilege my peers had and what my own privilege had been.
Then 9/11 happened. I can honestly say that before then, I never thought I would wear a scarf. I was deeply interested in my faith, but it was much more in the context of history and spirituality rather than in actual practice. Until I went to college and met other Muslims, I only knew some of the social and religious normatives in the "mainstream" Muslim community. As I grew in my faith, I adopted more of these social mores, and my identity became more complex. When I put on my scarf, I automatically became an Arab. People assumed that I knew Arabic, that I didn't know English, and that some man in my family was oppressing me, forcing me to veil myself.
Even my own family's perception of me changed. One of my uncles was worried that I was never going to have fun again. My identity became faith first, then ethnicity and nationality. Yet, I was a minority within a minority, as most of the students in my Muslim Students' Association were Pakistani and Arab. Strangely, though I was already supposed know everything about my collective Islamic history, my parents resented my adopting more Arab dress. I thought it was fine if I was wearing clothing from everywhere and everyone, but Indonesia wasn't very well represented in Islamic fashion, at least in the States. And though this has changed in recent years, I found that unless they had been to the archipelago, other Muslims did not know much about Indonesia, other than that it is the most populous Muslim country in the world. It is a strange thing to think, in a community that is so large and diverse, it is almost an accepted norm to know each other by stereotypes.
I was lucky enough to have the opportunity to study abroad in Turkey in 2003. Like most study-abroad experiences, it was enlightening in so many ways, both frustrating and rewarding. What I found amusing, though, was the perception of Muslim Americans by the Turkish students I met. I had a conversation with a slightly inebriated young man who had watched "Malcolm X" and thought all Muslims in America were black. I thought it was funny when one of the Turkish girls on my floor said that they loved the slight chink in my eyes and declared me to be Asian, not questionably Asian. I was also able to travel a bit, visit other countries in the region. My overall takeaway from that experience was realizing just how American I am, despite, or perhaps because of, my multi-layered identity. Upon returning to the U.S., I felt like my identity had fractured even more.
When I was young, my cousin's cousin came over from Indonesia to visit one summer. Upon meeting me, then a teenager, he declared me to be hancur. Hancur is an Indonesia word and has an array of meanings. In this particular context, it was used to describe something broken. It was not a nice thing to say. People with multiple backgrounds can have a view that might even be described as multi-faceted — layering mixed cultures, American identity, religion outside of the status quo and the perception of others. Such a viewpoint can lead to confusion, despair and the idea that one is never enough. I felt this way particularly during graduate school, despite my attending a program that had a cohort that was substantially diverse and in a very multicultural city. Graduate school can be an isolating experience for everyone, but I felt almost unwelcome, though I received my MLIS at my undergraduate alma mater. Little incidents, like hearing someone say there was too much of a focus on diversity in our program, having books knocked out of my hands as someone brushed past me, or facing glares in class from those that perceived me to be strongly prejudiced against the LGBT community, were flooring. The latter particularly disturbed me, as a relative had just come out to our family and I was helping my friend, a trans-man, acclimate to the area and to his physically expressed, postoperative identity.
Added to that was a proposed panel program at an annual professional librarian conference, in which a known critic of Islam was invited to speak. This panel was intended for an audience of ethnic and multicultural librarians as a representation of my community. By extension, it was meant to represent me. Though the panel program ended up being cancelled, I felt even more unwelcome in the library field.
Graduate school allows a student to develop skills and explore professional opportunities, but I found myself paralyzed into inaction. I entered the library field because of my interest and belief in the power of libraries. I wanted to provide information and dispel misinformation, not only in general, but specifically false impressions about any of my communities. I thought that it would be empowering for the public to see a person who looks like me working at the local level and to see that I was a normal person. I do regret not being more active, or more willing to advocate for myself during my graduate school years, but I was unwilling to share so much of myself with people whom I thought would not accept me even if I tried. It was much later though, with the help and support of a few good friends, and the recommendation of a professor to join APALA, that I was able to find my feet and my voice again.
There are problems that I face everyday, or at least on a regular basis. I have had patrons leave me proselytizing material, had a child ask if I was going to blow up the building, and have even received an anonymous death threat while on the job. I have been called "that Korean lady," "that White lady" and, my favorite, "the lady with the rag on her head." Like all of us in the public eye, I have had my share of negative experiences and I am sure there will be more over the course of my career. Working as a children's librarian has also given me some of the most rewarding experiences of my life.
Finding support from other professionals in the field who have had similar experiences helped me to move beyond those negative experiences. Now more than ever, I am determined to stay true to my initial career goals, develop professionally and share my experiences with others. I hope that people will see me for who I am beyond my appearances and beyond stereotyping in the field and out of it.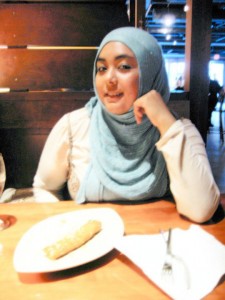 Ariana Sani Hussain
Children's Librarian at District of Columbia Public Library
Washington, D.C.
Editing assistance provided by Melissa Cardenas-Dow and Jeremiah Paschke-Wood.
4/13/2015 edit: With cooperation of the author, corrected paragraph for event accuracy. ~The editors.
---
[1] See Anderson, B. (1983). Imagined communities: Reflections on the origin and spread of nationalism.
---
 Resources
Imagined Communities: Reflections on the Origin and Spread of Nationalism by Benedict Anderson
The New Imagined Community by Uriya Shavit
Muslim Americans: Studies
Pew Research Center:
Muslim Americans: Middle Class and Mostly Mainstream
http://www.pewresearch.org/2007/05/22/muslim-americans-middle-class-and-mostly-mainstream/
How Muslims Compare With Other Religious Americans: http://www.pewresearch.org/2007/07/06/how-muslims-compare-with-other-religious-americans/
Muslim American Identity: Scholarly
Encyclopedia of Muslim-American History by Edward E. Curtis IV
Muslim American Youth: Understanding Hyphenated Identities through Multiple Methods by Selcuk R. Sirin and Michelle Fine
Muslim American Identity: Books & Literature
Living Islam Out Loud: American Muslim Women Speak edited Saleemah Abdul-Ghafur
I Speak for Myself: American Women on Being Muslim edited Maria M Ebrahimji & Zahra T Suratwala
Muslim Women in America: The Challenge of Islamic Identity Today by Yvonne Yazbeck Haddad, Jane I. Smith and Kathleen M. Moore
Love in a Headscarf by Shelina Janmohamed
Does My Head Look Big In This? by Randa Abdel-fattah (YA)
The Butterfly Mosque: A Young American Woman's Journey to Love and Islam by G. Willow Wilson

I am half Indian Guyanese Hindu and half Hungarian Dutch Welsh Cherokee Catholic. My maternal great-grandparents emigrated from India to Guyana, a then British colony in the West Indies / South America that is predominantly Asian Indian. My mother immigrated to the United States when she was 19. When I was born, a Hawan, or religious ceremony, was held to welcome me into the Hindu world.
My paternal grandmother was Hungarian; her parents immigrated to the United States, met while here, and my grandmother was born in Queens. My paternal grandfather's ancestors have been in the United States since the 1500s and, as best as we can tell, they were Dutch and Welsh, with a little bit of Cherokee. My grandfather was born in Missouri. When I was born, I was baptized to welcome me into the Catholic world.
It is normal for people to question me about my race and/or begin talking to me with the assumption that I am XYZ race. Sometimes, when strangers mistake me for one of "their own people," this leads to cool conversations. Usually, having to explain myself all the time is exhausting.
The following are real conversations I've had over the past twenty years while fielding the "What are you?" question.
STRANGER1: "What are you?"
ANNA: "I am half Indian and half white."
S: "India Indian or Native American Indian?"
A: "India Indian."
S: "What part of India is your family from?"
A: "My family is actually from Guyana."
S: "Isn't that in Africa?"
A: "No, you're thinking of Ghana. Guyana is in South America."
S: "I thought you said you weren't Native American."
STRANGER2: "What part of India are you from?"
ANNA: "I'm from New Jersey."
S: "But you look so Indian! You must be from India."
A: "My family is from India."
S: "I thought so. This is what I meant. Where is your family from?"
A: "My mom is actually from Guyana. Her grandparents immigrated there from India."
S: "Ew, Guyana? Never mind. . ."
ANNA: "I'm half Guyanese and half white."
ACQUAINTANCE1: "You're Guyanese?!"
A: "Yes."
A1: "You don't look Guyanese."
A: "What does a Guyanese person look like?"
A1: "Well, now that I sit here and talk with you I can see that you're Guyanese but I can't see by looking that you're Guyanese."
COWORKER1: "What are you?"
ANNA: "I am half white and half Indian."
C1: "Dot or feather?"
PATRON1: "Do you have some Indian connection?"
ANNA: "Yes, I am Indian."
P1: "You are Indian??!"
A: "Well, I am mixed. I am half Indian and half white."
P1: "But you don't have an Indian name. How can you be Indian??"
A: "My name is Indian."
P1: "No, it is not."
A: "Have you ever seen the movie Kabhi Haan Kabhi Naa? Shah Rukh Khan's character was in love with [an Indian] girl named Anna."
P1: "That girl was Christian. Anna is not an Indian name."
FAMILY FRIEND: "In Guyana we have a dish called 'cook up rice.' It's made by—"
FAMILY MEMBER: "She's Guyanese! Don't try to explain to her what cook up rice is like she doesn't already know. Do you know who her grandmother is?!"
FF: "You're Guyanese?!"
ANNA: "Yes."
FF: "You don't look Guyanese."
ACQUAINTANCE2: "The problem with Guyanese women is they have dark skin, they wear such red lipstick, and they dress so provocatively, but you don't look Guyanese at all. There is nothing wrong with you."
STRANGER3: "What are you?"
ANNA: "I am half Indian and half white."
S3: "India Indian or Native American Indian?"
A: "India Indian."
S3: "What part of India is your family from?"
A: "The Mumbai area."
PATRON2: "Do you have some Indian connection?"
ANNA: "Yes, I am Indian."
P2: "You are Indian??!"
A: "Well, I am mixed. I am half Indian and half white."
P2: "Oh, I thought your husband was Indian or something. I saw your 24K bangles so that's why I was asking."
A: "I thought you were asking because I look so Indian."
P2: "Yes," the questioner gasped, as if seeing for the first time. "You do!"
COWORKER2: "What background is 'Coats'?"
ANNA: "What?"
C: "What background is 'Coats'?" My coworker stared at me intently.
A: "Oh, I'm mixed. I'm half white and half Indian. The Dutch part of my family Anglicized their last name."
ACQUAINTANCE3: "What kind of food do you cook at home?"
ANNA: "Just about everything."
A3: "No, what kind of food do you cook at home?"
A: "Just about everything. Recently I've been cooking a lot of Korean and Persian food at home but I also cook Indian, Thai, Hungarian, Italian. . . just about everything."
ACQUAINTANCE4: "What nationality are you?"
ANNA: "I am American."
A4: "No, I mean what nationality are you?"
A: "I am American."
A4: "No, I mean where are you from?"
A: "I am from New Jersey."
A4: "No, I mean what is your background?"
A: "You mean what is my ethnicity?"
A4: "Whatever, you know what I mean."
FRIEND1: "I hate the way Asians act like they're better than everyone."
ANNA: "What?! We are Asian!"
My friend considered this. F: "Wait a minute, how are you Asian?"
COWORKER3:  "Someone asked you if you were Puerto Rican?! You don't look Puerto Rican. You look Chinese."
NEIGHBOR: "Are you half black and half Jewish? One of my friends is half black and half Jewish and you look just like her."
CLASSMATE1: "Can we hang out? I just started seeing this Egyptian guy and I need someone to teach me how to cook real curry."
CLASSMATE2: "Did you hear that some Indians bought the old abandoned Pizza Hut and turned into some sort of Indian vegetarian restaurant? I'm telling you, those people are taking over. It's like the town isn't even ours anymore."
ANNA: "When I die, I want to be cremated. It just makes sense with the limited amount of land on the earth."
BOYFRIEND1: "Of course you will be cremated. You are Hindu. You were born Hindu and you will die Hindu."
ANNA: "I know it's Christmas Eve but I don't want to go to church."
AUNT: "You are going to church because it will make me happy."
ANNA: "But I will not be happy. I'm not Catholic and I don't like going to church."
AUNT: "Oh yes you are. You were baptized and confirmed Catholic, and you are going to church."
STRANGER4: "You look so exotic. Can you teach me Spanish?"
STRANGER5: "You know, I love Indian food."
STRANGER6: "I'd love to get to know you better. One of my friends married a white woman."
FRIEND2: "You don't look white at all. Do you really pass for white in New Jersey?"
UNCLE:  "Is that Mexican guy still after you? I bet he's really proud of himself thinking he got himself a white girl. Boy, is he in for a surprise!"
BOYFRIEND2'S FATHER: <<exclaimed after getting through a slow checkout line>> "I hate Indians! I wish they would all go back to where they came from!"
The boyfriend later comforted me, "My dad didn't mean what he said before. And anyway, he doesn't think about you as Indian, so he didn't mean you."
DATE: "If we had children together they would be ¾ Indian. It is important to me my children are raised with Indian values so they will know they are Indian."
<<later in the same conversation>>
D: "You are not Indian. You are too far removed from the motherland. Why do you think you are Indian??"
I find it interesting that when a white person asks some form of the "What are you?" question, they usually focus on my Indian half, defining me as an exotic other. This is not just limited to white people; in a country where white is the norm, black and Hispanic people also usually focus on my "exotic" Indian half. In my experience, East Asians usually do not question my answer. However, when an Indian person asks me some form of the "What are you?" question, they usually focus on how I am not Indian, how white and American I am, also defining me as an exotic other.
It is not as though people cannot visualize a multiethnic and multicultural person; I stand before them. This leads me to question, "Who gets to define race, ethnicity, identity, and group inclusion? Does it matter?"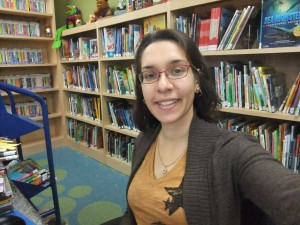 Anna Coats
Children's Librarian at East Rutherford Memorial Library
Rutherford, New Jersey
Editing assistance provided by Melissa Cardenas-Dow and Raymond Wang.
---
Resources
National / Racial Identity
Bald, Vivek. Bengali Harlem and the Lost Histories of South Asian America. Cambridge: Harvard UP, 2013.
Bald, Vivek, Miabi Chatterji, Sujani Reddy, and Manu Vimalassery, eds. The Sun Never Sets: South Asian Migrants in an Age of U.S. Power. New York: New York UP, 2013.
De Castro, Aníbal, Mark Kurlansky, Junot Díaz, Edwidge Danticat, and Julia Alvarez. "Two Versions of a Dominican Tale." New York Times. 31 Oct. 2013.
Dewan, Shaila. "Has 'Caucasian' Lost Its Meaning?" New York Times. 6 July 2013. Web.
Flint, Woz. "What Makes a Latina?" HuffPost Latino Voices 22 July 2013. Web.
John, Anna. "A War of Tweets Erupts over Latest Miss America." NPR Code Switch. 16 Sept. 2013. Web.
Pendakur, Vijay. "An Open Letter to Asian American Parents." Vijay Pendakur: Higher Education Blogger, Speaker, Consultant. 7 Oct. 2013. Web.
Purkayastha, Bandana. Negotiating Ethnicity: Second-Generation South Asian Americans Traverse a Transnational World. New Brunswick, NJ: Rutgers UP, 2005.
Raushenbush, Paul Brandeis. "Prabhjot Singh, Sikh Columbia Professor, Attacked in Possible Hate Crime (VIDEO)." HuffPost Religion. 22 Sept. 2013. Web.
Wilkinson, Tracy. "Dominican Republic Citizenship Ruling Stirs Outcry across Caribbean." Los Angeles Times. 13 Oct. 2013. Web.
On Being Mixed
Bean, Cathy Bao. The Chopsticks-Fork Principle: A Memoir and Manual. New Jersey: We, 2002.
Fulbeck, Kip. Half Asian, 100% Hapa. San Francisco: Chronicle Books, 2006.
Overcoming Stereotypes
Banaji, Mahzarin R. and Anthony G. Greenwald. Blindspot: Hidden Biases of Good People. New York, Delacorte, 2013.
Milstein, Sarah. "5 Ways White Feminists Can Address Our Own Racism." HuffPost Women. 24 Sept. 2013. Web.
Spivak, Gayatri Chakravorty. "Can the Subaltern Speak?" Marxism and the Interpretation of Culture. Ed. Cary Nelson and Lawrence Grossberg. Urbana: U of Illinois P, 1988. 271-313.
Yawson, Ama. "When It Comes to Fighting Stereotypes, I Want My Kids to Dare to Be Impolite." The Atlantic. 4 Nov. 2013. Web.
West Indies
Bahadur, Gaiutra. Coolie Woman: The Odyssey of Indenture. London: Hurst, 2013.
Lai, Walton Look. Indentured Labor, Caribbean Sugar: Chinese and Indian Migrants to the British West Indies, 1838-1918. Baltimore: Johns Hopkins UP, 1993.
Naipaul, V.S. An Area of Darkness. New York, Vintage: 1964.
Naipaul, V.S. The Loss of El Dorado: A Colonial History. New York, Vintage: 1969.

This theme of a nomad is so apt, now that I live and work in the Middle East as the Head of Cataloging and Metadata Services at the American University in Cairo. It was a long journey from being born in Phitsanulok, Thailand, then having to uproot to Chiangmai, Thailand after my father moved to our current family home. There, I attended Chiangmai University, where I got my undergraduate degree. After graduation, I got a scholarship to attend St. Olaf College in Northfield, MN, and continued my journey on to Madison, WI, where I got my MLS. After graduation, I got a one year visa for practical training and got a job as an LC Cataloger at Cornell University in Ithaca, NY.  After the training, I went back to Chiangmai briefly to try out a teaching job, before deciding to return to Ithaca to marry and spend my life with Ernie, my husband. From Ithaca, education and the (travel) pulses in my feet (a Thai expression, equivalent to 'wanderlust') took my family back to Madison, WI for graduate school, then Atlanta, GA, where Ernie got his first professional librarian position and my daughter, Alyssa, was born. I took my family back to Madison, WI to continue my study in the doctoral program at UW-Madison-SLIS. My dissertation research took us back to Thailand to do fieldwork research in a Northern Thai valley district with a weavers' cooperative. Due to the difficulty of village life on my family, we decided to return to Madison, even though my fieldwork was not completed. While I was working on my dissertation, I got a teaching position in London, Ontario, Canada, where I taught organization of information, diversity in librarianship, social science resources and scholarly communication for three years. After having difficulties completing my dissertation while teaching full-time in Canada, I took my family back to the U.S. and changed my career track to become a professional librarian and accepted the Catalog Librarian position at St. Cloud State University in Minnesota. My last position prior to relocating to Egypt was in Lincoln, NE as a Metadata and Multicultural Services Librarian and Women's and Gender Studies Library Liaison.
I see my life's "itinerary" literally recorded on my mother's wall calendar with one big page filled with my addresses and phone numbers over the years. This record on her wall calendar is a testament to my nomadic life. Although I hardly planned for my life to turn out like this, deep down in my psyche, I know this must have to do with my curiosity about the world, my yearning for adventure and new experiences in life. I love to learn and explore new things, ideas, peoples and places. I am not one who stays still, obviously. To travel around like I have done, however, requires one to love adventure and embrace differences. One has to be willing to learn and adjust to some drastic cultural differences, languages and general disruption of life routines. It is not too far off to say that it requires one to be both brave and bold. This is not something for the faint of heart. One needs to be resilient since there is much difficulty to overcome in living in a new culture. But the positive experience one will gain is far greater and worthy of all the troubles one may have to go through. I won't trade this for anything else.
I am fortunate to have love and aptitude for learning languages. My native tongue is in Thai, but I have learned English, Japanese, French and German, although I do not retain much of these language skills. However, these learning experiences trained me in new language acquisition, which is very handy now that I am learning Arabic. Like learning any new language, you have to be dedicated and willing to give it time and effort. I told my Egyptian staff to give me a year to master the Egyptian Arabic language. I'd better keep my word.
Beyond overcoming the language barrier, one also has to manage cultural differences. Basically, though, if you engage with others with respect, dignity and compassion, and expend the effort to learn their cultures, you will overcome the differences over time and will learn how much in common we all have. We all share the basic human experiences of love, losses and joy in our lives. And I have applied the above principles in my new life in Cairo, Egypt, as well. I will be at AUC for the next couple of years. And I would like to share a bit of my experience of living and working in Egypt.
So what's my normal in Cairo?
I came to Egypt at a time of uncertainty, after the Arab Spring that toppled Mubarak, and subsequently the revolution that toppled the Former President Morsi. The protests still continue, mostly after the Friday prayers at various squares throughout the governorates of Cairo, Alexandria, Suez, Fayoum and so on. Maadi, the suburb of Cairo where we rent an apartment, has seen some protest marches pass through, but we have not seen the violent clashes depicted in the media. In some way, we live in a bubble, not much affected by the unrest, so far.
Normally, my day starts with a bus ride provided by AUC, from a square in Maadi to the American University in Cairo, located in New Cairo. My ride starts at 8 a.m. and lasts for an hour on a good-traffic day. I get on my return trip at 5:15 p.m., arriving in Maadi between 6:30 to 7 p.m. or later, depending on the traffic. With free WiFi on the bus, I usually get some work done on the way to work. I enjoy working with my 8.5 FTE Egyptian staff very much. However, I do have some personnel issues to work through; most recently is the death of a new staff member who was so promising with his multilingual skills and a master's degree. His death is a great loss for the whole library. As for other issues, we also have a tighter budget. It is a direct impact of the current political unrest in Egypt that hurt the economy and businesses. Other issues are the need for training, the documentation of cataloging procedures, quality control and efficiency in our process, to name a few. In many ways, we face similar issues other university libraries in North America and elsewhere are wrestling with; from e-books and e-videos, patron-driven acquisition, tightening budgets, the need to repurpose library space, redesign the liaisons' responsibilities, and so on. In all, it has been a busy time since I started my current position at AUC on September 1st this year.
Although I'm no newbie to adjusting to a new culture, I still found myself being surprised by the differences. For example, I found learning Arabic, especially learning how to write from right to left, to be a huge strain. It goes against my writing habit as a right-handed person accustomed to writing from left to right to switch to reading and writing in Arabic from right to left. I also try to accommodate staff's praying and fasting schedule especially during Islamic holidays, from Ramadan to the Eid al-Adha. I also had to learn about Islamic funeral rites due to the loss of a member of my staff in a tragic car accident. Another surprise is how the numbering of floors of buildings start with the ground floor, as in the British system. Or a work week starts from Sunday and ends on Thursday. TGIF no longer works as an expression for the joy of resting from the work week!  And oh, the Cairo traffic! I dread crossing the streets here with the fast and unruly driving, certainly not suitable for a faint of heart. I also found the communication style to be more personal and face-to-face, with less emphasis on work e-mails.
I have to say that I love my new job and the great opportunities to practice my leadership skills. I hope my experiences at AUC will pave the road of my career toward library administration. The University also provides great benefits, from a furnished apartment owned by AUC (I do pay rent), free bus services from Maadi to New Cairo, and generous salary and benefits. The Faculty Services also organizes weekend trips around Cairo and outside of Cairo. Our recent trip was to the Red Sea at Ain Sokhna, a resort town, with visits to the Coptic monasteries dating back to more than a thousand years old. Next week, we will go to Islamic Cairo, a well-known historic area of central Cairo, and I will post the photos from the trips on my Facebook page at https://www.facebook.com/joyjanjao
Last but not least, I hope to visit with you all at the ALA Annual Conference in Las Vegas in 2014. See you again soon, insha' Allah (in God's will, a very common expression in Arabic language).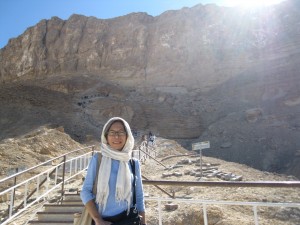 Anchalee (Joy) Panigabutra-Roberts
Head of Cataloging and Metadata Services
American University in Cairo
New Cairo, Egypt
Editing assistance provided by Jaena Rae Cabrera and Melissa Cardenas-Dow.
---
Resources:
American University in Cairo http://www.aucegypt.edu
American University in Cairo Libraries http://library.aucegypt.edu/
American University in Cairo Press http://www.aucpress.com/
AMICAL (our consortium) http://www.amicalnet.org/

The day I took my U.S. naturalization oath five years ago, I was disappointed by the judge's demand that everyone should speak English. It was like being asked to willingly leave an important part of your identity behind. When I was younger, I may have agreed with him, but the idea of losing a language that shaped who I am was devastating. I still remember that moment from time to time when I think about language and identity.
A few weeks ago, a friend posted on Facebook an interactive map from the Washington Post titled "Mapping where English is not the language at home." The map illustrates the growing number of non-English language households in the United States. The 2011 American Community Survey by the U.S. Census Bureau, also the source of the Washington Post map, reported that more than 60 million of the U.S. population spoke a language other than English at home. This information reminds me of my parents' house, where we communicate in at least three different languages in a single conversation. Instead of speaking completely in English, my dad and I sometimes talk in Tandaganon, a language that my mother does not really speak. At the same time, my mom and I will converse in Bisayan and English. My siblings and I talk in English since they do not know either languages. All the language switching is confusing to other people but it all makes sense to us. It is normal. Basically, we are a normal immigrant family household.
In this essay, I write about my own language journey through some of my life stories. I ask, "Who am I?" in the Tandaganon, Tagalog, Bisayan, and English languages.
Sin-o sa ako? When I was five or six years old, I moved from Davao City to the town of Tandag, Surigao del Sur with my lolo and lola (grandfather and grandmother). Tandag is on the Pacific side (Eastern) of the second largest island of the Philippines, Mindanao (blue pin on map: http://goo.gl/maps/XYNXp). Coming from Davao City (green pin on map), also in the island of Mindanao, where Bisayan and Tagalog are widely spoken, I had to learn Tandaganon to be able to completely understand the people around me. In a way, I was learning a new language at an early age. Tandaganon has a lot of similarities to Bisayan. "Good" is maayo in Bisayan and madayaw in Tandaganon. Some words are unique to the area. "Tomorrow" is ugma in Bisayan and silom in Tandaganon. In case you are wondering, in Tagalog "good" is mabuti and "tomorrow" is bukas. I consider Tandag as my hometown. So, I have a great affinity for Tandaganon. I definitely do not want to lose it.
Sino ba ako? Many people in the United States assume that the Philippines has only one language, Tagalog (or Filipino). This is completely far from reality. There are at least 181 languages and dialects spoken in the Philippines. With that said, I think Tagalog and Bisayan are the two dominant languages in the country. With all the languages I learned and studied, Tagalog is by far the most difficult for me to learn and speak. Hindi ako magaling mag Tagalog (I am not good in Tagalog). I still remember the time I received my report card that had my Tagalog class as the lowest grade. Ugh! I guess I am a little disconnected from Tagalog. Once in awhile, I do wonder why I find Tagalog difficult. Maybe it is because I grew up in southern Philippines where majority of the people speaks Bisayan.  It could also be an act of pride not to speak Tagalog, a language mainly spoken in the northern Philippines. Historically, there is much political friction between the northern and the southern Philippines. I do remember that some television stations in Cebu City, a southern city, played the Bisayan version of the Philippine national anthem. It is definitely an interesting thought that I would like to explore and understand, especially the dynamics of language, politics, and identity in the Philippines.
Kinsa man ko? I studied high school in Cebu City (red pin on map: http://goo.gl/maps/XYNXp), a few islands away from Tandag, north of Mindanao. Cebu City is the second major city and oldest city in the Philippines, after Manila. Bisayan is the language of Cebu. As a student at the University of San Carlos Boys' School (Go, Carolinians!), all of my subjects were taught in English, except for the Filipino (Tagalog) language class. I remember the school implemented a policy that all students should speak only in English or Tagalog while on school grounds with the intention that we should all be "professionals." Bisayan had no place in school. Yes, my beloved native language was not and, possibly, still not considered professional or acceptable in school. Well, wa na nadugay (that did not last long). All of us students did not follow that rule, or if we did, we made fun of it. We pretty much continued with our daily conversations in Bisayan. I am sure the school administration gave up enforcement at some point.
Who am I? English is a required language course in Philippine schools. In fact, it is now an official language of the Philippines, together with Tagalog or Filipino. Since the very first day of school, I have been doing my A-B-C's but that did not make me a perfect English speaker and writer. When I immigrated to the United States after high school, the move brought me new challenges with the English language. Even though I learned English early in my life, I was so self-conscious about how I sounded, how I phrased words, that I ended up timid most of the times. I was definitely afraid of sounding stupid. I do not say this often but I still am very self-conscious about my writing, even with simply updating my Facebook status. I, or someone else, always find mistakes with grammar, spelling, etc. Yes, I know English but, of a completely different sort. I remember learning English in the Philippines, where long, complicated sentences are considered better. But then, when I was in college here in the United States and taking a rhetoric/composition course, I was taught to be succinct and concise. I still struggle.
One of the many questions that I often get asked as an immigrant is, "What is your native language?" I always find this question difficult to answer. I think I find it difficult because I don't have just one. Both Bisayan and Tandaganon are very significant to my childhood. These two languages shaped the way I think about my hometown, my culture, and my identity. If I have to choose just one, I will probably choose Bisayan as that is the language I learned first, but only because it was the first. However, Tandaganon, a language I learned from an early age, is much closer to how I define myself as a Filipino. Does your native language have to be the one you learned first? Or could it be the one that you associate with the most?
When I look back at all the moments when language made a significant impact on my life, I smile at the good times and cringe at the bad ones. Mostly I smile at all the memories language has given me thus far, good or bad. Questions about language and identity are common to have and experience. All of us, whether monolingual or multilingual, have journeys in many languages.
Until next time, y'all! Now that I live in the southern state of Georgia, I expect to learn a new variation of the American English language. I am looking forward to it.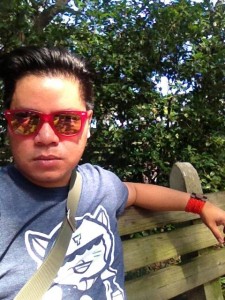 Paolo P. Gujilde
Coordinator of Collection Development/Assistant Professor
Zach S. Henderson Library
Georgia Southern University
Statesboro, GA
---
Resources:
Commission on Filipinos Overseas
http://cfo.gov.ph/
Ethnologue – Philippines
http://www.ethnologue.com/country/PH
US Census – Language Use
http://www.census.gov/hhes/socdemo/language/
SIL Philippines; Partners in Language Development
http://www-01.sil.org/asia/philippines/index.html

My earliest memory of something being both Asian and Latino and cool was when Kogi BBQ hit the L.A. food scene with its Korean taco truck in 2008. For those unfamiliar with Kogi, their short rib taco is where it's at—"two crisply griddled homemade corn tortillas, double-caramelized Korean barbecue, salsa roja, cilantro-onion-lime relish and a Napa Romaine slaw tossed in a chili-soy vinaigrette." It's fantastic and pretty much genius. Growing up Japanese-Mexican in California, the seemingly natural interplay between Asian and Latin American flavors is something that my family and I have known for years.
A couple of years before Kogi blew up the L.A. food truck scene, I moved to Irvine as a bright-eyed, bushy-tailed freshman entering the University of California, Irvine as a biology major, mostly because that seemed like the thing to do. The reality was that I didn't have a clue what I wanted to do for the rest of my life. I switched majors four times, trying to find something I loved, something I felt passionate about. I finally found what I was looking for when I took a class on United States intervention in Latin America, which was basically a history course on all the stuff conveniently unmentioned in high school history courses. This was also the breakthrough moment of my life when I discovered how little I knew about the world around me. At this point, I decided that I needed to experience the world firsthand and learn about world history and culture for myself. In 2005, I packed my bags for a summer archaeology field program in the Atacama Desert in Northern Chile.
Back to food. One of the first meals I had when I arrived in the city of Iquique in Chile was at a chifa restaurant in the city's small Chinatown. Chifa, originally from Peru, refers to Chinese cooking that incorporates locally available ingredients. That summer, I had my fill of arroz chaufa (fried rice), tallarín saltado (chow mein), sopa wantan (wonton soup), and, quite possibly my favorite, aeropuerto (airport)—a glorious mix of chow mein and fried rice. Heaven. Aside from good food, my first chifa experience forced me to realize how naive I had been regarding the various Asian diasporas around the world. In school I had learned about Japanese and Chinese immigration to the United States, but it had never occurred to me that there were other immigration options aside from the US. Up to this point in my life, I didn't even realize that it might be normal to have both distinctly Asian and Latin American roots.
My trip to Chile also marked the end of my four-year undergraduate experience, and I still didn't have a clue about what I was going to do with the rest of my life. At this point, my dad advised that I pursue a graduate degree in something that I loved and that I would find my path along the way. Thus, I enrolled in a Masters program in Latin American Studies at San Diego State University, which allowed me to travel to other countries within Latin America, including Brazil, Argentina, Cuba, and Panama. This decision also enabled me to continue to explore established Asian communities in Latin America and experience how their food has adapted local ingredients and, in cases like Peru, become recognized as a an integral part of the national cuisine.
Food is a powerful and subtle way in which communities share their culture, history, and identity with others, essentially a catalyst for storytelling. Food connects us. Food helped me find communities and experiences similar to mine and sparked my curiosity into further exploring my own cultural identity in a global context. I feel incredibly blessed to live in Southern California and experience various forms of shared, borrowed, and blended food cultures, like Kogi's Korean street tacos, reflective of our immigrant culture. As an academic librarian, I constantly refer students to tangible resources within the library and electronic sources to facilitate their research. At the same time, I couldn't emphasize firsthand, real life experiences enough. Food is a good place to start.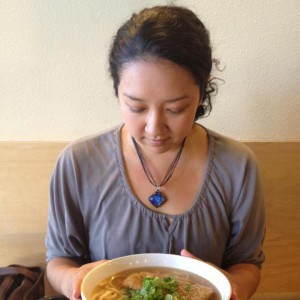 Cynthia Mari Orozco
Librarian-in-Residence
Loyola Marymount University
Los Angeles, California
---
Resources:
Nikkei food stories in English, Japanese, Spanish, and Portuguese
http://www.discovernikkei.org/en/journal/chronicles/itadakimasu/
Digital exhibition: "Gourmet Intersections: Asian-Latino Food Crossings," Smithsonian Asian Pacific American Center & Smithsonian Latino Center
http://gourmetintersections.com/
Nikkei identity, history, and experiences
http://www.discovernikkei.org/en/
Kogi BBQ
http://kogibbq.com/about-kogi/
MexiKosher Restaurant
http://www.kcet.org/socal/departures/south-robertson/mexikosher.html
Eating Identities: Reading Food in Asian American Literature – Wenying Xu
http://www.worldcat.org/oclc/487995725
The Fortune Cookie Chronicles: Adventures in the World of Chinese Food – Jennifer 8. Lee
http://www.worldcat.org/oclc/165082896
Chop Suey: A Cultural History of Chinese Food in the United States – Andrew Coe
http://www.worldcat.org/oclc/255902880
Bento Box in the Heartland: My Japanese Girlhood in Whitebread America – Linda Furiya
http://www.worldcat.org/oclc/71631982
Rice as Self: Japanese Identities Through Time – Emiko Oknuki-Tierney
http://www.worldcat.org/oclc/27145885
Maman's Homesick Pie: A Persian Heart in an American Kitchen – Donia Bijan
http://www.worldcat.org/oclc/712124010
Taco USA: How Mexican Food Conquered America – Gustavo Arellano
http://www.worldcat.org/oclc/741542706
Planet Taco: A Global History of Mexican Food
http://www.worldcat.org/oclc/781680667
Food and Culture: A Reader – Carole Counihan, Penny Van Esterik
http://www.worldcat.org/oclc/835280639