It's a Mad World.
Webster's Dictionary defines "normal" as conforming to a type, standard, or regular pattern. It seems that this definition of "normal" could easily be applied to librarianship in many different ways. We instruct, conduct reference interviews, create library policies, catalog items, create metadata standards, gather circulation stats, and develop collection assessment plans. For most of us, we feel like this maybe our normal, because we may answer the same reference questions, teach the same workshops, and take several iterations to complete a project until our world of information is normalized or until a new set of standards, policies, and plans emerges that requires implementation. As a result, our profession may appear to be normal or even seem neutral to people outside of our profession.
In "The Myth of the Neutral Professional," Jensen (2005) states, "A claim to neutrality means simply that one isn't taking a position on that distribution of power and its consequences, which is a passive acceptance of the existing distribution" (p. 30). Does this "myth of the neutral professional" apply to the field of librarianship? Unfortunately, I think so. We have accepted the norm with respect to library employment. In the blog Hiring Librarians, it has been noted that months to year-long job searches are common (Weak, 2012). It is not unheard of for recent LIS graduates to take paraprofessional positions, continue internships, volunteer, or work other jobs in different fields (Vincent, 2013). Traditional librarians will have to contend with the advent of digital libraries and possibly the full automation of technical services. I think it will be the norm that coding and technical skills will be part of the job description for librarians. INALJ (I Need a Library Job) blog advocates "walking the line between computer science and library science will afford you more opportunities, and better your chances of landing a position" (House, 2013). Again, I believe we have accepted this norm of library employment and job duties. Do new librarians and recent LIS graduates have a place in today's world of librarianship?
In hiring practices, most entry-level reference library job posts require a combination of library experience and technical skills. A recent ACRL article published in November 2012, written by Detmering and Sproles, compiled a literature review on job advertisement analysis. Results show entry level positions were mostly in academic libraries. In the article, the authors cite Reser and Schuneman's study of job ads from 1988. Reser and Schuneman found only 20 percent of positions were classified as entry level and there was a trend for librarians to acquire more specializations and to hire from outside the library field. Also, librarians needed to have practical experience and tech skills. More recently, about 49% of job ads stated project planning and implementation, 26.6% included supervision and managerial duties, and 54.7% required technologically focused responsibilities (Detmering and Sproles, 2012). These findings illustrate entry level job ads put an emphasis on tech skills and practical experience. As one job applicant said, "you can't get a library position because you don't have experience and you can't get experience unless you have a librarian position" (Detmering and Sproles, 2012, p. 543).
My normal has echoed the very same thing, a circuitous, hopeful journey to being gainfully employed at an academic library. It has been over two years since UNC-Chapel Hill conferred my MSLS. I have submitted countless applications, attended over 20 library interviews, which most notably included a UC Santa Barbara Library Fellowship interview via Skype, a University of Maryland Data Research Librarian Fellow phone interview, and a University of Southern California GIS Fellow Skype interview. I have yet to find full-time library employment. Since graduating from library school, I have been underemployed as a temporary library assistant, worked in private industry, and volunteered in different libraries.
In October 2010, I accepted a temporary library assistant position at University of Texas at Austin's Bureau of Economic Geology and the position ended three months afterward. So, I decided to continue my journey to find full-time library employment in January 2011. During my employment search, I received several phone interviews. After several months, I received a rejection letter that stated, "we were greatly impressed with your background and qualifications, and we enjoyed talking with you to discuss the position. It was not at all easy to make a decision. Given the impressive strength of your resume and your accomplishments, we think it is very likely that you will be offered a challenging position elsewhere in the very near future." The near future could not come soon enough.
In July 2011, I moved in with my grandmother in Los Angeles, California to save on food and rent. I continued my job search and settled for employment outside of librarianship. I accepted a data analyst position at LA Yellow Cab and started full-time employment. I began to hit the ground running with quickly learning new taxi cab terminology, taking on projects, and acquiring new technical skills. After six months, I decided to leave my position because I was not fulfilled and did not feel it was in alignment with my career interests. So, I started my library job search again and I felt I was not making any progress.
At the end of May 2012, I moved to Santa Barbara to take a break from my job search. It was a much needed break and I felt rejuvenated. I began to volunteer as a computer coach at Santa Barbara Public Library in August 2012. I was very fortunate to be part of a progressive volunteer program and acquired much needed practical customer service and instructional experience. Due to financial constraints, I moved back in with my grandmother in November 2012. Currently, I volunteer at East Los Angeles College Library, Pacifica Radio Archives, and work as a part-time tutor. I am very grateful for the continual support and practical training that I have received from my supervisors. Both volunteer opportunities have proven to be invaluable library experiences, which I hope will lead to full-time employment at an academic library.
I want to urge APALA members, library professionals, and hiring managers to not buy into the "myth of the neutral professional" and to defend our profession. As library schools continue to turn out new library graduates into an already saturated job market, I want to pose some questions. Do library schools need to curtail student admission? How can library schools better prepare librarians to enter the job market? What qualifications do new graduates really need to become employed? Do the job descriptions for an entry level academic library position realistically meet the skills and qualifications of new library graduates? There are post-MLS programs or library fellowships to further develop new librarians. Do we have enough of them? How successful are these programs? I believe these are important issues that we currently need to confront as a profession. I hope APALA members will seriously consider them as future topics of discussion, both verbal and written.
I also want to encourage my fellow job seekers to continue on their arduous journey to become professional librarians. l leave you with a quote from Thich Nhat Hanh, from his article "Returning Home" reprinted in Your True Home (2011). It has provided me with much inspiration: "Your true home is the here and now. It is not limited by time, space, nationality or race. Your true home is not an abstract idea; it is something you can touch and live in every moment. With mindfulness and concentration, the energies of the Buddha, you can find your true home in the full relaxation of your mind and body in the present moment" (p. 1).
Raymond Wang
Graduate of University of North Carolina at Chapel Hill
School of Information and Library Science, 2010
---
Resources
Chu, M. (2009). Ageism in academic librarianship. Electronic Journal of Academic and Special Librarianship, 10(2). Retrieved March 19, 2013, from http://southernlibrarianship.icaap.org/content/v10n02/chu_m01.html
Detmering, R., & Sproles, C. (2012). Forget the desk job: Current roles and responsibilities in entry-level reference job advertisements. College & Research Libraries.
House, N. (2013, Mar.18). Skills in need: Why coding and technical skills can benefit our job hunt. INALJ. Retrieved from http://inalj.com/?p=12916
Jensen, R. (2005). The myth of the neutral professional. Progressive Librarian, 24, 28-34.
Nhat Hanh, Thich. (2011). Your true home: The everyday wisdom of Thich Nhat Hanh. Boston: Shambala Publications.
Shaffer, C. (2011). Best practices for hiring academic librarians with faculty status and rank. The Southeastern Librarian, 59(3). Retrieved March 19, 2013, from http://digitalcommons.kennesaw.edu/cgi/viewcontent.cgi?article=1403&context=seln
Vincent, A. (2013, Mar. 6). Re: Making it work: Surviving as a librarian employed in another field [Web log comment]. In the Library with the Lead Pipe. Retrieved March 19, 2013, from http://www.inthelibrarywiththeleadpipe.org/2013/making-it-work/#comment-36092
Weak, E. (2012, Sept. 14). Further questions: How long did it take to get your first library job? Hiring Librarians. Retrieved from http://hiringlibrarians.com/2012/09/14/further-questions-how-long-did-it-take-to-get-your-first-library-job/.

"Whether you think you can, or you think you can't–you're right."
~ Henry Ford
"Everyone has a purpose in life. Perhaps yours is watching television."
~ David Letterman
My Personal Strategic Plan (2012 – 2017):
Mission (why I exist)
To live a fun, purposeful, and extraordinary life, and make a positive contribution to the world by inspiring others to do the same.
Vision (what I will be)
I will be the "me" that I have always aspired to be:
healthy
well traveled
adventurous and sophisticated in the art and science of gastronomy
a leader in my profession
a well-rounded person
courageous
compassionate
artistic
living my life without regrets.
Guiding Principles (how I will get there)
Health:  I had been living an unhealthy lifestyle for far too long. I smoked for many, many years. And after I quit, and my weight went up steadily every year. I hit rock bottom in 2011 when I ballooned up to 243 lbs. (I'm 6 feet tall). There were other health issues too. So, before I turned 40 in 2012, I decided to do something about it. In fact, I am determined to get into the best shape of my life.

Lose 60 pounds to get to within the medically healthy weight range for my body frame. Then, I will completely revamp my wardrobe, and look amazing.
I have never been able to do splits in my life. It seems like an impossible thing for me to do. Therefore, if I could do it, when I am on the other side of 40, it would indicate that I am in better shape (at least in one aspect) than I have ever been.

Travel: My father instilled the concept of "seeing the world to expand my horizon" in me at an early age, and I have since lived a life of constant traveling. It is a big world, and it is filled with amazing things. I want to continue to travel far and often to experience them.

After living in the U.S. on and off for many years, I finally became a U.S. citizen in 2007. Before that, I had very little interest in seeing America. I was much more interested in international travels. But something in me changed after the naturalization ceremony. Now I want to learn more about my adopted country by visiting all 50 states.
Tango in Buenos Aires; see a football match in Brazil; practice yoga in India; set foot on all 7 continents.
I went to boarding school in the U.K. when I was quite young, and thus missed out on spending time with my parents when I was growing up. They live in the U.S. now and I am fortunate to be able to see them more often, and as a result, I have a strong desire to understand them more deeply. I will visit their hometowns in southern China, the places where they grew up.  This will bring us closer together on many levels..

Food: We eat every day. Food should be an important part of our lives. I love it, and I want to know more about it. There is a finite number of meals I can eat in my lifetime. I have decided not to waste any one of them on junk anymore.

Hong Kong, where I grew up, is a food lover's paradise, and one of my fondest childhood memories is eating the Baked Portuguese Chicken at this old school restaurant called Tai Ping Koon. I have not been back to Hong Kong in over 13 years, and I cannot help but feel very distant from my hometown. I want to reconnect with my youth by going to the same restaurant and having the same dish one more time.
I want to gain a deeper understanding of the art of food and eating by

experiencing culinary art at its highest form by dining at Chef René Redzepi's Noma Restaurant in Copenhagen, Denmark;
perfecting my cooking skills by designing a 5-course gourmet meals and serving it to my friends; and
expanding my eating horizon by trying vegetarianism for a month.
Professional: I like to mix business with pleasure and I am very fortunate that I am able to develop my day job into something I really enjoy doing.
I am on a tenure track, and getting tenure would present a significant milestone.
I am in awe of those renaissance women and men who are experts in multiple fields, and I want to be like them when I grow up (… in 5 years).
Publishing and presenting on 5 different disciplines would be a good benchmark.
Earning an additional graduate degree would help too.
We all love those TedTalks. I aspire to be able to deliver at least one presentation of that caliber.
Well-Rounded: I have a lot of gaps in my knowledge, and I am a very curious person. Therefore, I want to be proactive in filling those gaps that I find interesting. I will learn:
Thai massage
how to iron a shirt
drive a stick shift
CPR
at least one ballroom dance.
Courageous: Fear has been the stumbling block in far too many instances in my life. I accept that it is natural to be afraid sometimes, but when fear stands in the way of achieving my goals, then I must find ways to overcome it. The best way to learn is to practice.
There are several things where I had an unpleasant experience once, and that has deterred me from ever trying them again. I will give them a second chance to conquer my fear: skiing and camping.
There are other things that are just scary to me, but I am determined to conquer that fear: skydiving; getting upside down and doing a handstand.
Compassionate: I accept that I am by nature a selfish person, and this is a selfish goal because it makes me feel good. But if I could benefit others in the process, then it's definitely worth doing.
Over the years, many people, including many strangers, have told me that I have a good voice and I should use it. Hence, I will record an audio book for the blind. I will mentor someone. Anyone want to be my protégé?
It always makes me happy when people compliment me, and I always feel that I don't do that for others enough. It takes courage and humility to pay sincere compliments, and I will pay more attention to everyday situations in order to do that more.
Artistic: I have the need to create, but more often than not, I lack the discipline. This must change.
I will publish a short story, write a book, a screenplay, and create a photo essay.
No Regrets: Regrets? They are the worst!
Must see Leo Messi, the best soccer player in the world, play in person
Must have my portrait painted
Must play this highly addictive computer game for 2 weeks straight without distraction
Must hold a baby panda
Must value chance encounters and get to know interesting people, and finally,
Must successfully start a slow clap.
I am showing you my actual personal strategic plan. It is an open template for everyone. My hope is that it will inspire you to think about some of the things you would like accomplish in your life.
This is my normal, and perhaps it will be your normal too.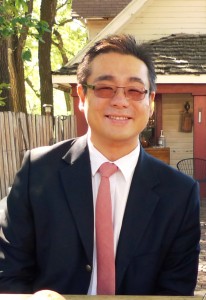 About Leo Lo
On Leo's 40th birthday, he set out a 5-year plan to accomplish 45 things before he turns 45. This is his quest to become the person he has always wanted to be: a happy person. From traveling the globe, to conquering his fears, to living a healthy lifestyle, he seeks to live life with curiosity, compassion, and a sense of humor.
Leo is Assistant Professor/Research & Development Librarian at Kansas State University. He was selected by the American Library Association as an Emerging Leader in 2010. He has an M.F.A. in Screenwriting. His first feature screenplay, Rock Paper Scissors, placed as a Top 10 Finalists in the 2009 PAGE International Screenwriting Awards. He is a yogi and a foodie and is pursuing a PhD in Human Nutrition.
See the complete list of Leo's 45 things and follow his journey on his blog: www.45Before45Project.com
Facebook: www.facebook.com/45Before45Project
Twitter: www.twitter.com/45Before45
---
Resources
Personal Strategic Plan/Manifesto
The 9 Manifesto Principles: http://geoffmcdonald.com/the-manifesto-manifesto/
Creating a Personal Strategic Plan: http://unclutterer.com/2008/09/16/creating-a-personal-strategic-plan/
How to Make a Life List You'll Actually Do: A Comprehensive Guide: http://www.raptitude.com/2009/09/how-to-make-a-life-list-youll-actually-do-a-comprehensive-guide/
The Holstee Manifesto: http://shop.holstee.com/pages/about#the-manifesto
Happiness
The Happiness Project: http://www.happiness-project.com/
TedTalks on happiness: http://www.ted.com/talks/tags/happiness
Be Effective and Productive
The 7 Habits of Highly Effective People: https://www.stephencovey.com/7habits/7habits.php
Start with Why: http://www.startwithwhy.com
Structured Procrasination: http://www.structuredprocrastination.com/

When I was asked to write this article, I had no clue what to write about.  My everyday life is just like everyone else's.  I go to work, eat, exercise, read, watch some television.  The problem is "normal" simply exists. My normal is an unhealthy obsession with Hello Kitty and Doctor Who (separately, not together), but who doesn't have at least one unhealthy obsession?  I was about to say that these obsessions have nothing to do with my racial background–the subject of this essay–but maybe, in a way, they do.  I'm mixed-race–Half White and Half Hawaiian-Filipino-Portuguese-with a smidge of Chinese.  Maybe my love of Hello Kitty comes from my Asian-Pacific-Islander side and my love of Doctor Who comes from my mixed-European side.  Whether my obsessions are racially based or not, you're the weirdo for not sharing them. (Remember, this is about my normal, not yours.) But maybe I'm just like everyone else who loves disparate things in America.  Either way, I grew up as a whole rather than two halves.  Society, however, has made those two halves a much bigger deal than I ever could.
Growing up multi-racial was a non-issue for me as a child.  In Torrance, California and its surrounding cities, the population, as well as most of my friends, was multi-racial.  Within my family, racial differences came up between my two halves, but rarely was a big deal made about it.  When on St. Patrick's Day I was decked out in green and I pinched my grandmother because she didn't have any green on, she let me know that pinching her wasn't okay. Not because she was Tutu, but because she wasn't Irish.  Only I was.  When my mom got a sunburn and I got a tan on the same afternoon, I noticed differences in our skin color. But everyone in our family had varying skin colors–the blessing and the curse of being a mixed-race family.  Our differences, like "normal," simply exist.  Tan-ability or burn-ability is as normal as being tall or short.
My parents never encouraged or discouraged either race.  I could dance hula if I wanted because few things are more Hawaiian than that.  I could play the flute if I wanted because few things are more European than that.  My dad's side of the family could trace our ancestry back to the time of the Hawaiian kings, so we had a desire to live with cultural knowledge. My mom's side of the family had been in America since the American Revolution, so we didn't have any particularly European traditions that stood the test of time.  For vacations, my family took long road trips because that's what American families do, mixed-race or otherwise.  In first grade, we drove from California to Maine and visited my mother's family all along the way.  My mom is a genealogist, so we met living and dead family members. We visited graves on family farms and met cousins so far removed I couldn't tell you how we were related. But blood isn't a race; it's a bond. These predominantly white relatives brought us into their homes and told us stories of our mutual ancestors and their lives. My dad's family is big, too. Since we were on the Continent, our cousins, uncles, and aunts came to visit us. We opened our doors and told each other stories of our mutual ancestors and their lives.  Normal.
Being mixed-race in my family was easy as a young child. Fast forward a few years and racial differences started to become more apparent in my life, especially when I stepped out of my front door.  As I grew older, people on the street would stop and ask me "What are you?" and I would answer with pride.  Usually, my answer was never sufficient for them because they wanted to place me in their own category–mostly because I look racially ambiguous.  Sometimes that included greetings in languages not my own. I lived in Southern California, so looking mixed race often meant "Hispanic or Latino" in many people's minds. Sometimes it also meant invasive questions.
I learned that when you tell people what race you are, they expect certain things of you.  Because I said I was Hawaiian, they assumed that I was born there. Because I didn't have a working knowledge of the history of Native Hawaiians, I couldn't explain to them how I was born and raised in Los Angeles and still maintain a Native Hawaiian identity. Blood is a hard thing to explain. Another expectation people have of Hawaiians is that they can dance hula. Or communicate with the land. Or have hair down to the waist. There is no hula or ancient Hawaiian proverb for: I'm from Torrance, so I can instinctually tell you where the 405 is.
Like any other normal teen, I took these expectations to heart. The question of my "Hawaiianness" came under the spotlight in high school, when I questioned and started to change my sense of "normal."  The first major thing that happened was my brother and cousins started to learn more about our Hawaiian side. They spent a week at the Kamehameha Schools Explorations Series camps for children from 5th to 6th grades.  My dad and older cousins had gone as well, but due to some confusion and miscommunication, one cousin and I were unable to go the year we turned 11.  Back then, they didn't offer multiple years to attend like they do now.  Back then, it was a one-shot, now-or-never situation. For me, it turned into never.  Since I never went, I never knew what I missed. That is, until my brother and cousins came back with songs and skills I knew nothing about. I realized, as a teenager, that I knew next to nothing about what it meant to be Hawaiian. The situation became even more apparent to me when I met another Native Hawaiian in high school who would test me on what I didn't know and then make fun of me. In my yearbook he wrote, "I hope you enjoy your poi with sugar." Apparently, it was not the correct way to eat poi, even though that was the way my Hawaiian grandmother always prepared it for me.  Being the tita I am (before I really knew what a tita was), I told this guy off and tried to pretend that it didn't bother me. But it got me thinking that I was a fake. That I shouldn't tell people I was Hawaiian because what about me, other than the blood that ran through my veins, was Hawaiian? Without the shared experience of Kamehameha Schools Exploration Series, I stopped being a normal Hawaiian, according to others. And the sad thing is–my lack of knowledge of Hawaiian culture made me a very normal American.
I wondered if "normal" was out of reach, if I was already too white-washed, too mainland, too pale to learn about this part of my culture. I was angry because I had always been confident. I had never had a problem with who I was. My whole existence was then called into question because of a few curious people and one mean kid at school. During my last two years of high school, after all of this questioning began, I started to explore Hawaiianness, what it meant to me and to others to have Hawaiian blood. I learned a hula from my grandmother (who chastised my skills at first, telling me I danced like a tourist) and taught it to my theater arts class.  I tried to learn how to make a haku lei, but my grandmother's patience and my stubbornness got in the way.  During that first year of college I stuck to trying Hawaiian foods since that seemed easy enough. After being uncomfortable in my Hawaiianness, I tried to create a new sense of "normal," taking comfort in the universal language of food.
It wasn't until the summer of 2004, however, when I went to my first Hawaiian family reunion that everything changed for me.  I got to see the land that my ancestors lived on, just like I got to see the lands of my ancestors on my mom's side when I was a young child.  I got to experience the weather and beaches that I had only seen in pictures.  I got to see the hardship that many Hawaiians live with first hand.  The traditions that they keep alive and those they've modified.  I realized that I didn't know who I was or what Hawaiianness meant until I learned where I came from.  It wasn't until I could breathe the air and taste the fruits of the land without the aftertaste of import that I understood what my "normal" was.  Normal is a lived experience.  I am Hawaiian but I am very much more.  I feel comfortable on the Continent because I am steeped in this place's tastes and smells, but Hawaii's are familiar, too.
When I got back from Hawai'i, my school focuses shifted.  I did more research on Hawaiians past and present.  I learned about the politics that surround having Native, indigenous blood.  And I learned that in many ways, many people would never see me as Hawaiian enough because of my mixed heritage.  I belonged to the Daughters of the American Revolution and was a Kau Inoa card holder.  I am more than a Native Hawaiian. I saw both sides of the problems and solutions, and I decided that my focus would become Hawaiians on the Continent.  The Hawaiians that left the islands, who shaped my future, the Hawaiians who are questioned about their "-nesses." Hawaiian-ness, White-ness, whatever-ness are part of my life experience, too. While we are asked what we are too regularly for the question to not be accusatory, I learned that our experience is enough. Like any lesson about learning who you are and where you're going, all you have to be is enough of yourself, enough for those who love you, enough to make your ancestors proud.  All the different parts of me make one whole, and that whole wants to be the best possible representative of all the different parts.  I am proud of my ancestors who sailed across the Atlantic and the Pacific into the great unknown and all I can hope is that I make them proud too.
Lessa Kanani'opua Pelayo-Lozada
Children's Librarian, Glendale Public Library, CA
Secretary & Family Literacy Focus Chair, APALA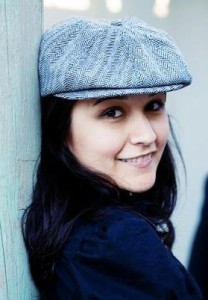 ---
Resources
Resources on being Mixed-Race and "Ness"
Resources on/for Continental Hawaiians
Hawai'i & Race
Hawaiian Politics
Kauanui, J. Kehaulani. Hawaiian Blood: Colonialism and the Politics of Sovereignty and Indigenity. Durham, NC: Duke University Press Books, 2008. Print.
Merry, Sally Engle. Colonizing Hawai'i: The Cultural Power of Law. Princeton, NJ: Princeton University Press, 2000.
Rohrer, Judy. Haoles in Hawai'i. Honolulu: University of Hawai'i Press, 2010. Print.
Silva, Noenoe K. Aloha Betrayed: Native Hawaiian Resistance to American Colonialism. Durham, NC: Duke University Press Books, 2004.
Trask, Haunani Kay. From a Native Daughter: Colonialism and Sovereignty in Hawaii. Honolulu, HI: University of Hawaii Press, 1999.

One of the joys of being mixed-race is that for a lot of people, my face is an open invite for them to approach and start playing the "what are you?" game. Doesn't matter if I'm waiting for a bus, standing in line for a Daniel Craig movie, or just staring longingly at the Thai lime-and-chili cashews at Trader Joe's. There's something about my visage that's irresistible when it comes to trying to tag me minority-wise. And it's even better when I decide to fess up since I usually don't fit the ethnicity they've selected for me: "No—you don't look it." Or my all-time favorite: "That's not it—"
So after decades of being an ethnic Rorschach test to strangers, I began wondering: why not make my looks work for me? Heck, I'm ambiguous enough that I look like I was born in a kimono, flamingo dress, or burka. Why not hire myself out to folks who need that little touch of diversity? I've even worked up the ad:
Your cocktail parties looking a little too bland ethnically? Tired of friends and coworkers always implying you just aren't diverse enough? Or do you just want a person-of-color friend without having to deal with the time and liberal guilt involved? Why not hire an ethnically ambiguous, white-collar professional? In other words: why not hire me! Yes, now you can hire your own minority professional for those situations when having a sea of Caucasians just won't do.  As a mixed-race librarian with a questionable ethnic appearance, I can meet most of your minority needs without looking too multiculti, thus avoiding the risk of scaring off administrators, neighbors or that cute person of color you keep bumping into at Starbucks. For a modest hourly rate, I am available for

Standing behind you during those pesky press conferences when you address why your institution is woefully lacking in some issue that is of concern to minorities and the national media. Nodding in sympathy is extra.
Publicity photo shoots in which I stare intently at any object representing your business or organization (computer screens, recycling bins, Nobel Prize winning professors, etc.).
Showing up at the Q&A session for your presentation to ask a question that really is a pat on the back for your diversity efforts.
Fund-raising events where I stand by your sushi or Mexican hors d'oeurves table and pronounce individual dishes with the appropriate accent whenever someone who counts is within hearing distance.
Community or civic services where you need someone on your team who looks like the people you're helping while television crews are recording your efforts.

But why limit yourself to professional events? Why not hire me for those social situations when having a minority BFF is an advantage? For the same nominal fee, I will

Join your friends or family at the ethnic restaurant of choice and loudly announce it's the only place in town that serves food just as authentic as "back home." (NOTE: you pay for the meal, including all the alcohol I drink to get through the event.)
Make you feel less of an interloper or provide cultural street cred by accompanying you to any desired ethnic event: Obon festivals, Cinco de Mayo parties, pow-wows—you name it.
Attend dinner parties where I kill time while guests are waiting for you to thaw out Trader Joe's mini-quiches by letting them play "what's your ethnicity?" Guests are allowed enough questions before I announce my background and dinner served.
Don the uniform of your choice while friends are chatting at your home. Impress your friends by having me wandering about in a housekeeper, gardener, or nail technician outfit.

I'm also available for those personal requests, ones where an "exotic" touch is needed for the attention you seek.  For a one-time fee, I will provide a photo of me for an online dating profile. Warning: A significant surcharge will be assessed for Craigslist and OKCupid profiles.

DISCLAIMERS : Any event requiring me to lift more than twenty pounds or use a power tool is extra. No actual housework, gardening, or nail buffing provided.  Eye rolling permitted whenever colleague, guest, or potential date scoffs at perceived lack of ethnicity. Chopstick in hair and/or non-descript Asian accent extra. No actual dating provided.
Linda Ueki Absher is a humanities reference librarian at Portland State University Library and has been known to use a fork in Chinese restaurants.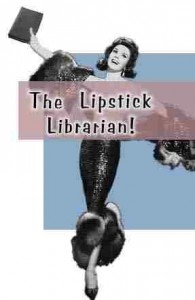 ---
Resources

During the 2012 ALA Midwinter Meeting in Dallas, Texas, David Lankes led a two-day conversation on empowering our communities to seek, define, and use our voices for positive transformation. A key point Lankes made during these sessions is the idea that libraries can, and should, play important roles to foster such change. He also offered that transformation of our communities needs transformation of the profession. First, we must ask some questions, converse, and seek understanding of our community's constituencies.
APALA's What's Your Normal? feature series fosters such understanding through professional and personal insight. Within this spirit, I wrote the third essay, "'Everyone You Meet is Fighting a Great Battle.'" Through it, I hoped to bring awareness that disability is not just something that manifests within an individual person's body and mind. Societal forces and interactions create conditions that define ideas we take for granted: "disability," "Asian," "American," "normal."   These, in turn, affect us, our institutions, and our libraries' patrons. Seeking to foster empowerment and transformation in our communities requires us to better understand the concerns and issues our patrons have, regardless of how these are clearly and loudly expressed.
Melissa Cardenas-Dow
APALA Web Content Subcommittee Chair 

The concept of "normal" is filled with ideas we often take for granted. It is also filled with anxieties about measuring up to those ideas, which can sometimes be too lofty to be realistic or attainable. One such idea is the notion that "normal" constitutes only one, undisputed identity. The second essay in the new APALA What's Your Normal? feature series comes from APALA member Alanna Aiko Moore, the Interim Assistant Department Head for Information Services and User Education and the Librarian for Ethnic Studies and Gender Studies for the Social Science and Humanities Library at University of California, San Diego. In her essay, "More Than Enough: Embracing Multiple Identities," Alanna offers a slice of her personal life—shaped by more than one identity intersecting others. She asks, "What does our community look like?  What intersecting identities are present?" A list of resources on bisexuality and multi-racial identity accompanies Alanna's piece.
Thank you, Alanna, for a very thought-provoking essay. Felicitations to you and Jan!
Melissa Cardenas-Dow
APALA Web Content Subcommittee Chair