by Rebecca Y. Martin
APALA member Rebecca Martin brings us the fourth essay on our advocacy fatigue mini-series. Advocacy is a significant part of our continuing development in the field of librarianship, a helping profession. It follows that self-care and renewal is also a significant part of our professional growth. However, finding renewal by stepping away temporarily isn't always easy or feasible. Rebecca's reflective piece raises some questions, and solutions, concerning such situations.
In anticipation of APALA's 35th Anniversary & Symposium,  we take a closer look at the very human aspect of advocacy work—fatigue. 
~ Melissa I. Cardenas-Dow, APALA Web Content Sub-committee Chair, 2012-Present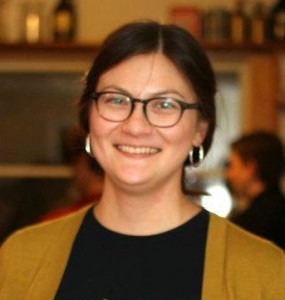 For those of us engaged in social justice work that is intimately tied to our own identities, taking a break to avoid advocacy fatigue isn't always easy — or at times even possible.
My own experience working at Community Change, Inc. tells me that anti-racism work follows us home: it can fuel our dinner table conversations; it can disrupt our sleep; and it can wear us down. Anti-racism work is an ongoing process that continually deals with oppression on personal, interpersonal, cultural and institutional levels. It is not the type of work that has easy "wins." It has daily, sometimes hourly, roadblocks. And for those of us who identify or are perceived as individuals of color, we do not have the privilege of easily taking a break from feeling, facing and experiencing racism.
In light of this reality, taking a break might mean stepping back to gain new perspective. Maybe it means taking stock of what experiences brought us to this work in the first place, and which books, writers, and organizations initially influenced us to take action. Perhaps it means reflection on the future as a means of revitalization.
My own approach is to imagine what an anti-racist society looks like and how we can work toward that goal collectively. I try to imagine how I want to contribute to that future: what role do I want to play? What skills and tools do I need to fulfill that role? Over the years, as my interests, skills and relationships have evolved, so has that vision.
As I've advanced in my experience as an anti-racist activist, I've undertaken continuing education opportunities just as I've done in my career as an academic librarian. In both cases, clarifying goals, acquiring new skills and learning about new tools has revitalized my approach and my interest in moving forward. The same approach can apply to any advocacy, activist or social justice work.
Some of the personal/professional/disciplinary goals I am working on during my current phase of fatigue include:
Fatigued or not, I always seek guidance and inspiration from my peers, colleagues and community members. I keep an eye on the What's Your Normal series from APALA and seek new avenues for influencing diversity in academic libraries. I have also participated in local discussions about critical librarianship and what it means to be a "whole-self" librarian.
I think if we can view fatigue as part of our cycle of renewal, we can emerge revitalized and better poised to serve ourselves and our communities.
I'll end by asking you to share what approaches to renewal you use in the comments below, and to consider the following quote from fellow librarian Audre Lorde from 1982:
"There is no such thing as a single-issue struggle because we do not live single-issue lives… Our struggles are particular, but we are not alone. We are not perfect, but we are stronger and wiser than the sum of our errors."

Rebecca Martin is an academic law librarian at Boston University and a volunteer librarian at the Yvonne Pappenheim Library on Racism at Community Change, Inc. She is interested in the role of anti-racism education in LIS curricula and on the Internet and the role of law libraries in access to justice and information initiatives.
Editing assistance provided by Jaena Rae Cabrera and Melissa Cardenas-Dow.