"We can look perfectly 'presentable' and be managing a complex problem."
~Alison Bonds Shapiro, Psychology Today, Healing Into Possibility blog, "Hidden Disabilities," August 12, 2010
Like many people, I travel through life wanting a quiet, normal existence. Whatever "normal" may mean. Living a "normal" life for me includes being woken up every morning by dry gagging. It also includes a daily regimen of drugs that I need to take three times a day, frequent medical tests and screenings, and visits to a team of healthcare professionals. Five years ago, I would not have predicted this to be my normal reality. At least not this early in my life. As of this writing, I am 39 years old.
Several things happened to bring this state of normal to my life. In late spring of 2008, I was diagnosed with a benign tumor in the fourth ventricle of my brain. That summer, I had surgery to remove the tumor, but I was left with very slight hearing and vision difficulties, and the daily nausea. My difficulties are mild, thankfully. There are hardly any outer signs that I require adjustments. When spoken to, I often get confused and have difficulty following the conversation. So I learned to ask, sometimes repeatedly, for verbal and written confirmation. When I need to focus my eyesight on some detail, I shut or block one eye so I can see better. When I have to walk to different levels of a building, I use handrails and elevators. When I can choose how to listen, I prefer to use my computer or telephone headsets or receive written transcripts. None of these can be learned from my appearance alone.
Then, in the middle of June 2012, I was diagnosed with type 2 diabetes. I now need to adjust my eating habits, prioritize my nutritional load over taste and comfort, and work out the emotional solace food gives me.
I know, and common wisdom tells me, things could be much worse. I didn't lose the use of my legs, my vocal faculties, or my ability to swallow after brain surgery. I don't have to inject insulin to manage my blood sugar. While all of this is true, the fact still remains that the most difficult aspect of living with a chronic illness or experiencing the world through my vision and auditory difficulties is dealing with other people's expectations. Questions and comments like, "What's wrong with you?" "It's not that big a deal, right?" and "But you look fine!" are difficult because they contradict my lived experience. I may look okay, but I know and feel my "okay" is not the same. It's easier to pass, to remain silent and invisible, than to be confronted with disbelief…and other worse things.
We often forget that our physical and mental health are significant aspects of how we exist in and perceive the world. These also mean a lot to how others treat us. While my brain tumor was something that happened to me, there are many people who think of type 2 diabetes as something one does to one's self.[1] Well-meaning people, many of them are my friends and family, have told me that I am slowly killing myself with food. Getting the disease, I have been told, is proof of my lack of self-control, self-care, even self-respect. All said with love, of course.
So what if diabetes is a chronic illness without a cure?  It can be controlled. In fact, one can do things to prevent the onset of the disease. Managing it is tough, sure. Things could be worse. On more than one occasion, I heard, "You look great!" I still don't know how to handle such well-meaning words besides responding, "I'm sick." Unexpected and unintended weight loss brought me to see my primary care physician in the first place. Still, things could be worse.
According to the 2010 U.S. Census, about 56.7 million people of all ages live with some kind of disability. Hidden disabilities account for much of this number, though exact or estimated figures are difficult to pin down. And yet disability is a category that everyone can claim, at one point in life or another.
We live in a world dominated by the medical model of disability. This frame of thought says that people with disabilities are lacking something important, need to be fixed, and are not normal until they are put back together again. In the struggle to claim justice for people with disabilities, the lines are drawn between who has disabilities and who does not, who is oppressed and who is the oppressor. People who have hidden disabilities fall, sometimes silently and by choice, into the gap between the two sides.[2], [3]
Diabetes is a chronic condition. It is also a hidden disability. It is just one among many conditions that does not come with visible markers. The majority of people with diabetes in the world have type 2, characterized by the body becoming resistant to insulin or not producing the amount of insulin needed.[4] In the United States, diabetes can be found in higher rates within African/African-American, Latino, Asian, and Pacific Islander communities.[5] Librarians and library workers improve service to diverse communities when we understand hidden and invisible conditions and how they affect individuals and their families medically, psychologically, and socially. While it is important for people with diabetes to adopt healthier eating and exercise habits in order to prevent further complications, it is equally important for us to understand and examine the social stigma that comes with the disease. These have effects that are not always readily apparent.[6]
It is important for us to commit to a spirit of service that moves beyond awareness. Acceptance and respect, however, cannot be built without first raising awareness. In an earlier What's Your Normal? feature essay, Alanna Aiko Moore challenges us to "acknowledge all facets of our identities." It's a worthy call that I am inspired to join. I answer by publicly disclosing my health status. Awareness springs from knowledge. While the reasons to remain hidden are many, varied, and individually compelling, I hope we come to live and act in ways that recognize that what we see is rarely ever the full picture. As an old aphorism states, "everyone we meet is fighting a great battle." We just can't always know what struggles are being fought all around us.
Melissa Cardenas-Dow
Outreach/Behavioral Sciences Librarian
Armacost Library
University of Redlands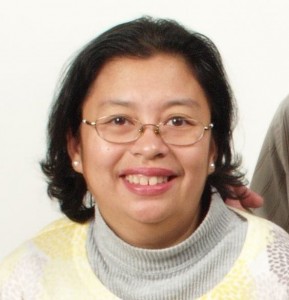 —————————————
[1] Broom, D., & Whittaker, A. (2004). Controlling diabetes, controlling diabetics: Moral language in the management of diabetes type 2. Social Science & Medicine, 58(11), 2371-2382.
[2]
 Valeras, A. B. (2010). "We don't have a box": Understanding hidden disability identity utilizing narrative research methodology. 
Disability Studies Quarterly
, 
30
(3/4). Retrieved from: 
http://dsq-sds.org/article/view/1267/1297
[3]
 Broom and Whittaker (2004).
---
Resources
Disabilities
ADA.gov: U.S. Department of Justice American with Disabilities Act (ADA)
The Americans with Disabilities Act official federal web site.
Association of Specialized & Cooperative Library Agencies (ASCLA): Important Issues
ASCLA promotes the needs of patrons with special needs, including people with disabilities.
A U.S. government-run web portal featuring links to Federal and private-sector websites with information relating to disability and disability-related programs and initiatives. This site is managed and maintained by the U.S. Department of Labor's Office of Disability Employment Policy (ODEP).
Disability.gov: What's Your Connection?
What's Your Connection? is an outreach initiative that runs from October 30, 2012 to July 31, 2013 aimed at sparking conversations to promote inclusion of people with disabilities.
Office of Disability Employment Policy
Authorized within the U.S. Department of Labor by Congress in 2001, the ODEP guides the development and direction on policies and practices of disability-related employment issues.
 Disability Studies Quarterly (DSQ)
Scholarly, peer-reviewed, open access journal published by the Society of Disability Studies.
Hidden Disabilities
Invisible Disabilities Association (IDA)
International non-profit advocacy association that encourages and educates people and organizations that address hidden or invisible disabilities.
University of Washington: DO-IT (Disabilities, Opportunities, Internetworking, and Technology): Invisible Disabilities
Informational page on invisible disabilities from the University of Washington's DO-IT program. Among its many goals, DO-IT promotes the awareness and use of universal design to help people with disabilities succeed, especially in institutions of higher education.
 Type 2 Diabetes
Center for Disease Control: National Diabetes Prevention Program
Program partnership of private and public organizations that promotes and supports lifestyle- change programs that aim to prevent type 2 diabetes.
From U.S. National Library of Medicine.
Type 2 Diabetes: What You Need to Know
From National Diabetes Information Clearinghouse (NDIC).
Diabetes in America, 2nd Edition
From National Diabetes Information Clearinghouse (NDIC). Online edition of text.
American Diabetes Association (ADA)
A U.S. based non-profit organization that supports research and advocacy work related to diabetes and its consequences.
American Diabetes Association (ADA): Clinical Diabetes
Peer-reviewed journal on diabetes-related medical treatments and issues. Written for primary care providers and clinicians. Published by the American Diabetes Association (ADA).
American Diabetes Association (ADA): Diabetes Care
Monthly peer-reviewed medical journal on diabetes treatments and research. Published by the American Diabetes Association (ADA).
American Diabetes Association (ADA): Diabetes Spectrum
Peer-reviewed journal that includes research in patient education and counseling. Published by the American Diabetes Association (ADA).
International Diabetes Federation (IDF)
A global alliance of 200 national diabetes associations aimed to raise worldwide awareness of diabetes and supporting diabetes research.
A product of the partnership between the California Department of Public Health and the University of California, San Francisco, the California Diabetes Program provides support, leadership, and coordination  for the state's diabetes prevention and management programs. Home of the Diabetes Information Resource Center (DIRC).
 Brain Tumors
American Brain Tumor Association (ABTA)
A non-profit organization dedicated to research and advocacy on brain tumors.
Information on brain tumors from the Mayo Foundation for Medical Education and Research (MFMER).