---
Introduction
After the mass shooting at the Sikh Temple of Wisconsin three and a half weeks ago, an APALA member forwarded an email, which included basic information about Sikhism and links to resources, and asked if we, too, should post something. I knew exactly who I would ask, but I was actually hesitant to ask because I didn't want to add a burden to someone who may be grieving for and with those in Oak Creek. I did eventually ask Gurpreet Kaur Rana, a Sikh Canadian who is the Global Health Coordinator at the Taubman Health Sciences Library at the University of Michigan. When I asked her via Facebook, Preet was on vacation at her family's home in London, Ontario. She graciously accepted the charge, and I have to say that I was overwhelmed by the fact that she was grateful to be asked. And when she told her dad (while we were still chatting), he, too, was touched and proud that we asked.
It has taken a little while to publish this (we all know about the challenges of balancing work and other responsibilities), but I know that you will agree with me that Preet has written an extremely personal and poignant essay. She has included a list of resources to which she will continue to add. You, too, are welcome to add to the list. The links will eventually be compiled, expanded on, and put in the resources section of our website.
In this essay, we learn a little bit of what Preet's "normal" is, and it has inspired me to begin a series on "What's Your Normal?" I invite you to submit your own essays and resources. For more info, go here.
Enjoy reading Preet's essay, and I hope I hear from you soon and learn about your "normal," too.
Best,
Jade Alburo
APALA President, 2012-2013
---
Six Yards of Normal
As Mrs. Obama was preparing to visit the families of the victims of the Oak Creek massacre last week, I continued to reflect on what has happened. I continue to think of the reverberations felt around the world, in a close knit community and even within myself.
We all have a "safe place". A place we go when we need comfort. A place that gives us a sense of peace. A Gurdwara is such a place for me. I was raised as part of a congregation not unlike the one in Oak Creek – an extended family that gets together with a shared commitment, faith, identity and culture. There is a lot of smiling and laughing in a Gurdwara. Sacred does not have to mean solemn. We work together, prepare food together, and celebrate each other's victories, happiness and sorrow together. It also gives endless opportunity to serve people from all walks of life with the intention of banishing all false distinctions between "high" and "low" or "rich" and "poor". Anyone who enters a Gurdwara will be welcomed regardless of faith, beliefs, color, creed, or gender. No one is turned away from the "Guru's door" — "the Guru's dwara".
I was at Gurdwara services this past week. I stood in the prayer hall, in the langar (dining) hall, in the kitchen. In each place, I tried to imagine the shooter entering the Gurdwara as he did on August 5, 2012 in Oak Creek, Wisconsin and the violence he inflicted. I just could not envision it. It is too unreal. Think of your "safe place". Can you conceive of such a thing?
I wear my Sikh identity with pride. You can see it on the outside. My hair is unshorn. I wear a Kara (steel bracelet) on my hand. I also wear that identity inside me. It does not make me any less a part of this country.
What will stop the hate? Everything from schoolyard bullying to racial slurs to hate so deep and distorted that it could bring violence on a place of worship?
APALA members – what can we do? We have a role to play. The headlines about the violence at a Gurdwara in Wisconsin have faded away. We are not hearing more news stories of the deliberate burning of a mosque in Joplin, Missouri. News cycles have come and gone. However, as purveyors of information, disseminators of knowledge, builders of awareness, and creators of open and uncensored discourse, we, as librarians and information professionals, have a responsibility.
I kept seeing that phrase on T-shirts and placards at candlelight vigils and memorials for the Oak Creek victims: "We are all Sikhs". We truly are – more than even those who may say it realize. The literal meaning of "Sikh" is "learner". As librarians, we are lifelong learners who share what we learn.
As I am writing this, my father just called out to me. He needed help hanging some laundry – 6 yards of cloth to dry in the summer sun. Is there anything more normal than hanging laundry on a summer day? And yet, when the cloth dries, my father will take that six yards of cloth and tie his turban. I never gave it any thought before or analyzed it. I just helped hang the laundry. Six yards of normal. We need to have a discourse on "normal". You need to learn about my "normal". I need to learn about your "normal". We need to be aware and educated about the communities and people that make up the fabric of this country. Our differences do not make us different.
Gurpreet Kaur Rana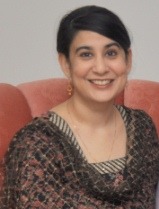 The Author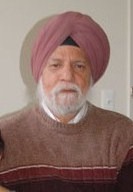 Her Father
---
Resources
Fighting Hate
Anti-Defamation League
http://www.adl.org
Asian American Legal Defense and Education Fund
http://aaldef.org/
Sikh Coalition
http://www.sikhcoalition.org/
SALDEF: Sikh American Legal Defense and Education Fund
http://www.saldef.org/
Southern Poverty Law Center
http://www.splcenter.org/
Hate Crime – National Institute of Justice
http://nij.gov/topics/crime/hate-crime/welcome.htm
Sikh Life and Culture
Sikhism at a Glance
http://www.sikhcoalition.org/resources/about-sikhs
SikhiWiki – Encyclopedia of Sikhism
http://www.sikhiwiki.org
SikhChic.com: The Art and Culture of the Diaspora (online magazine)
http://www.sikhchic.com
Blogs and Media
Being Sikh in America, New York Times, August 7, 2012
http://india.blogs.nytimes.com/2012/08/07/being-sikh-in-america/
StoryCorps – Surinder and Rupinder Singh
http://storycorps.org/listen/stories/surinder-and-rupinder-singh/
Understanding the Sikh Community – CNN Interview of Narinder Singh, Sikh Coalition Chairman
http://edition.cnn.com/video/?/video/bestoftv/2012/08/06/exp-point-narinder-singh.cnn
Divided We Fall: Americans in the Aftermath
http://www.dwf-film.com/
---