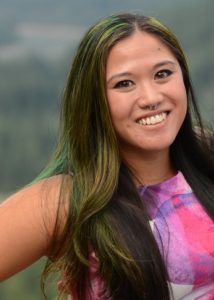 The Asian/Pacific American Librarians Association (APALA) Scholarships and Awards Committee has selected Lara Maestro as the recipient of the 2017 APALA Scholarship Award.
Lara is a dual Master of Archival Studies and Library and Information Studies with a concentration in First Nations Curriculum at the University of British Columbia.
APALA provides a forum for discussing problems of APA librarians and for the exchange of ideas between APA librarians and other librarians. APALA also supports and encourages library services to APA communities, recruits and mentors APA librarians in the library/information science professions, seeks funding for scholarships in library/information science master's programs, and provides a vehicle enabling APA librarians to cooperate with other associations and organizations with similar or allied interests.
The selection committee is chaired by Cynthia Mari Orozco and Melanee Vicedo and is composed of Hannah Rainey, Melody Leung, Miriam Tuliao, Jessica Tai, Jennifer Shellman, and Christina Nhek.
Congratulations to Lara! We look forward to learning more about your work and research!
Past APALA Scholarship Winners
Jessica Tai (2016)
Melody Tsz-Way Leung (2015)
Hannah Rainey (2014)
Christina Nhek (2013)
Paul Lai (2012)
Jina Park (2011)
Harrison W. Inefuku (2010)
Vivian Wong (2009)