Your name, current work place and position (for students, please tell us what school you're attending and if you have chosen a specialization):
Ann (A'misa) Matsushima Chiu, Warner Pacific College, Electronic Services and Instruction Librarian
Where did you attend school for your MLIS degree?
I attended the hybrid online/in-person program at University of Illinois, Urbana Champaign. I decided that I really wanted practical librarianship classes, so I didn't do a specialization. I took a lot of reference, instruction, and online searching classes. I was only one of maybe ten students of color in my cohort, so joining the Graduate Students of Color group at GSLIS really helped me stay connected, feel heard, and engage in critical issues of diversity in LIS.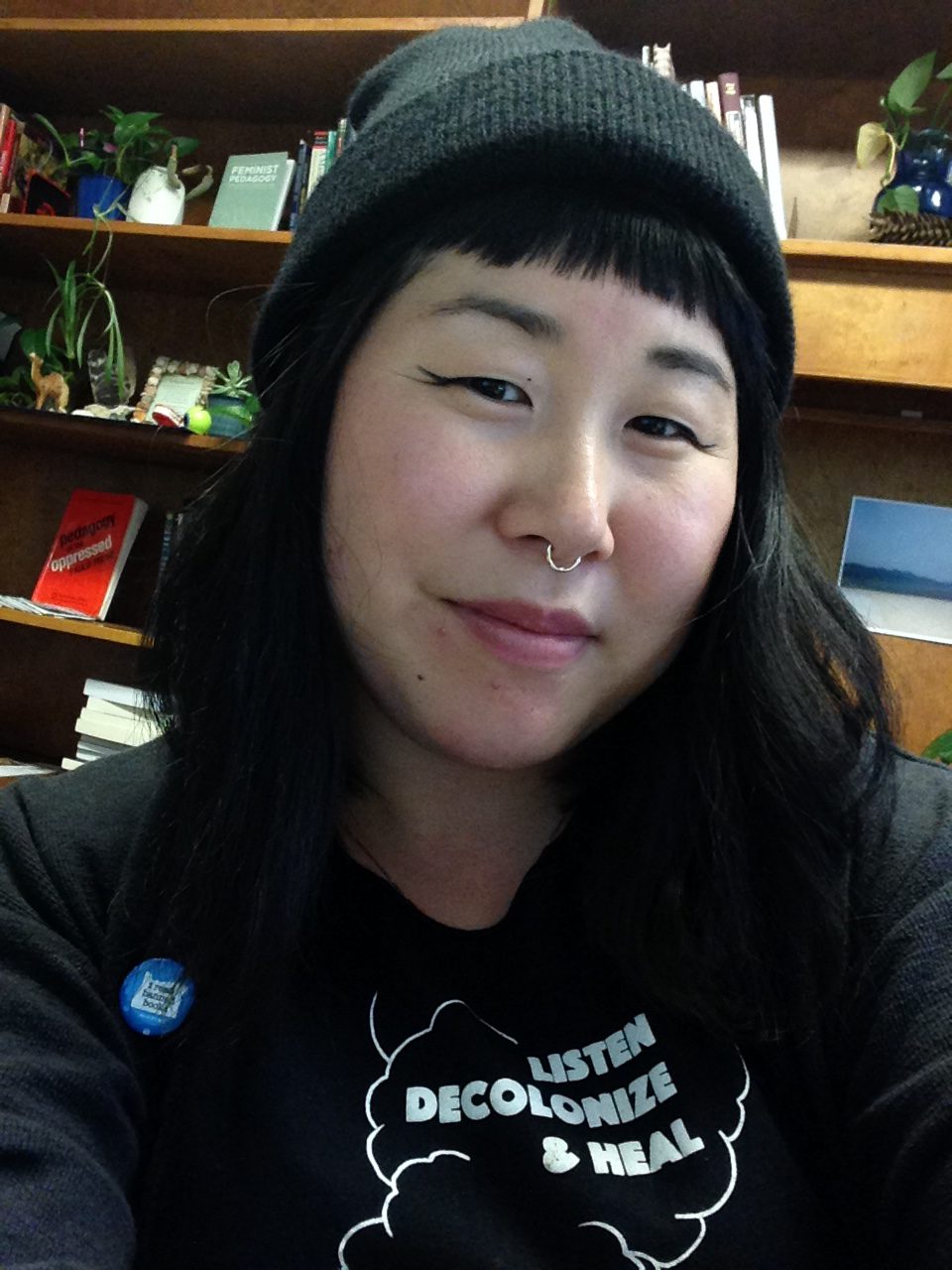 How long have you been an APALA member? Why did you first join? Are you currently involved as an officer/committee member/other volunteer?
I joined APALA when I was an LIS grad student. I felt quite isolated at times in grad school because I wasn't working in libraries yet. I wanted to meet like-minded librarians of color. It was actually a librarian colleague in REFORMA that connected me a lot of APALA folks. I'm grateful for that. I found myself involved as a committee member in the Web Content Team at first, and for the past couple years I've been serving on the Archives team. I'm interested in meeting more Asian Pacific American Instruction librarians and sharing tips on how we can better teach critical information literacy to college students and adult learners.

We're very interested in the diversity of ethnic/cultural heritage within APALA. Please share your ethnic/cultural heritage with us and any other background information, as desired.
I am a Yonsei Nikkei, which means that I am a fourth generation Japanese American. I grew up in a large Japanese American and Asian American community in southern California. I currently live in Portland, Oregon, and am raising my Chinese-Japanese daughter.  When I had the opportunity to work at UCLA's Asian American Studies Center Library, I really found myself exploring identity, culture, and information. I was granted the chance to explore my family's history during the government-run incarceration camps of the 1940s, as well as the struggles of reintegrating back into society. I also had the chance to explore the issues that the Asian American movement of the 1960s and 1970s confronted.
What aspects of librarianship are key to your personal satisfaction at work? Please share some of your professional goals and interests.
I love working with undergraduate students. As they explore topics like assisted suicide, cyberbullying, and feminism in sports, I get the opportunity to walk alongside them and assist them to become good researchers. I do a lot of reference and instruction, and love the challenge of becoming a better educator: one who encourages critical thinking, dialogue, and active learning. I also am a zinester, so I try to incorporate zines and independent publishing into my library instruction as much as possible. Zines are excellent tools for teaching primary source materials and make for great workshops.
Is there anything else you'd like to add?
In my personal research, I try to lean into my experiences as a zinester, librarian and community organizer as much as possible. I've been exploring the future of zine librarianship for some time, and recently published a chapter in Librarians with Spines: Information Agitators in the Information Age, edited by Max Macias and Yago Cura. I hope to continue my zine librarianship studies and be able share how I use zines in my library instruction sessions.
---
This interview was conducted by Jaena Rae Cabrera, with editorial assistance by Shanna Kim.