Frans Albarillo joined APALA in 2008 and currently serves as a member of the Finance and Fundraising Committee. He was recently recognized by ACRL as their Member of the Week for April 1, 2013. Frans earned his MLIS from the University of Hawai'i at Manoa in 2009, where he enjoyed working with supportive faculty and students from various parts of Asia and Oceania. He currently works as the Reference Librarian for Business and Sociology at Brooklyn College, City University of New York.
Frans identifies himself as an immigrant Filipino and describes his background:
I became a naturalized citizen in my 20s. My parents are professors, so I grew up moving around every four years until they received tenure in Illinois. Hawai'i was the longest place I've ever lived (six years) besides the Philippines (twelve years). For my undergraduate and first M.A. I studied linguistics and French. I am also a heritage speaker of Tagalog and eventually studied it formally at UH Manoa. I've also traveled, lived, and worked for several years in Europe, mostly in France, Morocco, and the French West Indies. French and Francophone culture plays a deep influence in my life since I've spent almost four years studying, working, and traveling in these areas.

After moving from Hawai'i to Flatbush, Brooklyn, which is a Caribbean neighborhood with Dominicans, Trinidadians, Jamaicans, and Haitians, I feel like I've come full circle, back to the smells, tastes, and sounds of the Caribbean. I like it here very much. I self-identify in Brooklyn as coming from Hawai'i because the island identity seems the most salient in my neighborhood. When I meet local Hawaiians from Hawai'i (one of our librarians is from Maui) she tends to think of me as local Hawaii-Filipino. To most Asians I am a Filipino-American or Pinoy, and most Filipinos call me Francis, not Frans. There's also a definite island vibe in Flatbush: street merchants selling all sorts of wares and food on the sidewalk, jerk chicken barbecue places, Rastafarian vegetarian restaurants, West Indian roti shops, Haitian jazz restaurants, informal van services (Dollar Vans) that are quite popular in the Caribbean, and drum circles in the park. It's a great place to live if you enjoy Caribbean culture.
His personal background lends to his work with immigrant students.
I really value working with immigrant students and immigrant experiences. That's why I love working in New York City. My university serves many foreign-born and first-generation college students. I also enjoy the diversity that the city offers, not to mention the diversity of food choices!
Frans recently participated in ALA's Emerging Leaders program in the 2012-2013 year. Of his ALA-EL experience, he writes:
I really enjoyed Kathryn Deiss's Emerging Leader workshop at ALA this year, and I thought it was immensely useful to hear from the other Emerging Leaders about their projects, experiences, and outcomes. It was great to be able to have these conversations about the association, and I am excited to continue the discussion with the Emerging Leaders Interest Group, chaired by Angelica G. Fortin. I'd like to thank APALA for sponsoring my application to the program, and my teammates, Susie Judd and Susan Hoang, for being such great collaborators.
We are very happy to get to know you better, Frans!

My earliest memory of something being both Asian and Latino and cool was when Kogi BBQ hit the L.A. food scene with its Korean taco truck in 2008. For those unfamiliar with Kogi, their short rib taco is where it's at—"two crisply griddled homemade corn tortillas, double-caramelized Korean barbecue, salsa roja, cilantro-onion-lime relish and a Napa Romaine slaw tossed in a chili-soy vinaigrette." It's fantastic and pretty much genius. Growing up Japanese-Mexican in California, the seemingly natural interplay between Asian and Latin American flavors is something that my family and I have known for years.
A couple of years before Kogi blew up the L.A. food truck scene, I moved to Irvine as a bright-eyed, bushy-tailed freshman entering the University of California, Irvine as a biology major, mostly because that seemed like the thing to do. The reality was that I didn't have a clue what I wanted to do for the rest of my life. I switched majors four times, trying to find something I loved, something I felt passionate about. I finally found what I was looking for when I took a class on United States intervention in Latin America, which was basically a history course on all the stuff conveniently unmentioned in high school history courses. This was also the breakthrough moment of my life when I discovered how little I knew about the world around me. At this point, I decided that I needed to experience the world firsthand and learn about world history and culture for myself. In 2005, I packed my bags for a summer archaeology field program in the Atacama Desert in Northern Chile.
Back to food. One of the first meals I had when I arrived in the city of Iquique in Chile was at a chifa restaurant in the city's small Chinatown. Chifa, originally from Peru, refers to Chinese cooking that incorporates locally available ingredients. That summer, I had my fill of arroz chaufa (fried rice), tallarín saltado (chow mein), sopa wantan (wonton soup), and, quite possibly my favorite, aeropuerto (airport)—a glorious mix of chow mein and fried rice. Heaven. Aside from good food, my first chifa experience forced me to realize how naive I had been regarding the various Asian diasporas around the world. In school I had learned about Japanese and Chinese immigration to the United States, but it had never occurred to me that there were other immigration options aside from the US. Up to this point in my life, I didn't even realize that it might be normal to have both distinctly Asian and Latin American roots.
My trip to Chile also marked the end of my four-year undergraduate experience, and I still didn't have a clue about what I was going to do with the rest of my life. At this point, my dad advised that I pursue a graduate degree in something that I loved and that I would find my path along the way. Thus, I enrolled in a Masters program in Latin American Studies at San Diego State University, which allowed me to travel to other countries within Latin America, including Brazil, Argentina, Cuba, and Panama. This decision also enabled me to continue to explore established Asian communities in Latin America and experience how their food has adapted local ingredients and, in cases like Peru, become recognized as a an integral part of the national cuisine.
Food is a powerful and subtle way in which communities share their culture, history, and identity with others, essentially a catalyst for storytelling. Food connects us. Food helped me find communities and experiences similar to mine and sparked my curiosity into further exploring my own cultural identity in a global context. I feel incredibly blessed to live in Southern California and experience various forms of shared, borrowed, and blended food cultures, like Kogi's Korean street tacos, reflective of our immigrant culture. As an academic librarian, I constantly refer students to tangible resources within the library and electronic sources to facilitate their research. At the same time, I couldn't emphasize firsthand, real life experiences enough. Food is a good place to start.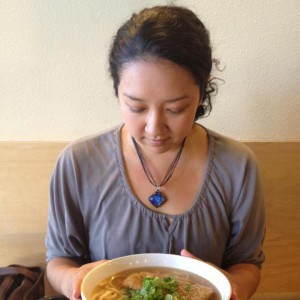 Cynthia Mari Orozco
Librarian-in-Residence
Loyola Marymount University
Los Angeles, California
---
Resources:
Nikkei food stories in English, Japanese, Spanish, and Portuguese
http://www.discovernikkei.org/en/journal/chronicles/itadakimasu/
Digital exhibition: "Gourmet Intersections: Asian-Latino Food Crossings," Smithsonian Asian Pacific American Center & Smithsonian Latino Center
http://gourmetintersections.com/
Nikkei identity, history, and experiences
http://www.discovernikkei.org/en/
Kogi BBQ
http://kogibbq.com/about-kogi/
MexiKosher Restaurant
http://www.kcet.org/socal/departures/south-robertson/mexikosher.html
Eating Identities: Reading Food in Asian American Literature – Wenying Xu
http://www.worldcat.org/oclc/487995725
The Fortune Cookie Chronicles: Adventures in the World of Chinese Food – Jennifer 8. Lee
http://www.worldcat.org/oclc/165082896
Chop Suey: A Cultural History of Chinese Food in the United States – Andrew Coe
http://www.worldcat.org/oclc/255902880
Bento Box in the Heartland: My Japanese Girlhood in Whitebread America – Linda Furiya
http://www.worldcat.org/oclc/71631982
Rice as Self: Japanese Identities Through Time – Emiko Oknuki-Tierney
http://www.worldcat.org/oclc/27145885
Maman's Homesick Pie: A Persian Heart in an American Kitchen – Donia Bijan
http://www.worldcat.org/oclc/712124010
Taco USA: How Mexican Food Conquered America – Gustavo Arellano
http://www.worldcat.org/oclc/741542706
Planet Taco: A Global History of Mexican Food
http://www.worldcat.org/oclc/781680667
Food and Culture: A Reader – Carole Counihan, Penny Van Esterik
http://www.worldcat.org/oclc/835280639

The Asian Pacific American Librarians Association (APALA) Scholarship and Awards Committee announced the following Travel Grant and Scholarship Award recipients during the ALA Annual Conference 2013 in Chicago:
Travel Grant Recipient: Linda Nguyễn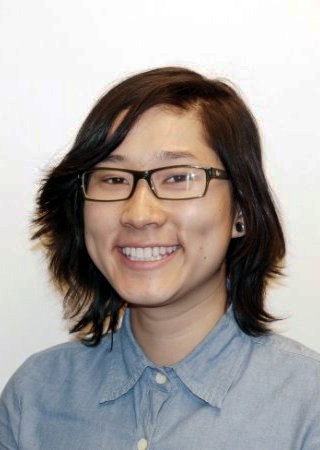 I'm a 2013 MLIS graduate from St. Catherine University and 2011 Spectrum Scholar of the American Library Association. I currently work as a Communications Associate at the Women's Foundation of Minnesota and am a Zine Collection intern at the Minneapolis Community and Technical College Library. My professional interests include transformative social justice, cultural production & preservation, and multiliteracies.
Scholarship Award Recipient: Christina Nhek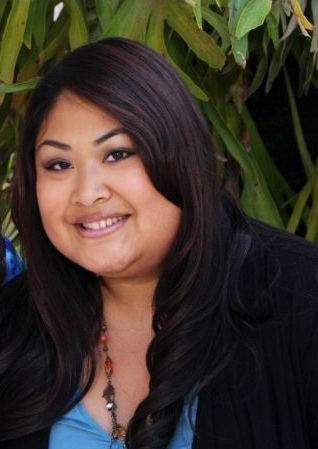 My name is Christina Nhek and I am pursuing a Master's of Library and Information Science at the University of Illinois, Urbana-Champaign. I have a bachelor's degree in Art History from California State University, Long Beach. My areas of interest are in archives and public librarianship. Perhaps one of the most important influences that have shaped the person I am today is my upbringing in a bicultural environment. As a child of refugee parents, access to resources were limited, mainly due to the lack of knowledge about available information. Growing up, my parents have always placed a great emphasis on education. Although our economical situation was limited, my parents believed that through hard work and sacrifice, I would be able to achieve success in anything I chose to do. One of the reasons why I want to pursue a degree in the Library Science field is to promote the importance of Khmer cultural awareness within the community. I want to help people find resources to develop their personal and educational growth. I believe in helping to enrich and educate the younger generations by providing good library resources to help their future endeavors.

Hmong Archives: Preserving the Hmong Heritage in St. Paul, Minn.
by Dawn Wing
Friday – March 26, 2013.
At first glance, the charming two-story building is no different from the residential homes surrounding it. Since 2010, 343 Michigan St. has been home to the Hmong Archives, the only non-profit archives dedicated to Hmong culture in the United States. Upon entering, fellow APALA member and former Hmong Archives volunteer and Minnesota-native Mee Xiong and I were greeted warmly by Kou Xiong, a long-time volunteer of the Archives who gave us a tour.
Hmong Archives was founded in 1999 by Yuepheng Xiong of Hmong Arts, Books and Crafts (or Hmong ABC)  with the support of Twin Cities Hmong professionals, Minnesota State Representative Steve Trimble, and retired Minnesota Historical Society librarian, Marlin Heise. Its purpose is to research, collect, preserve, interpret and disseminate materials in all formats about or by Hmong people. From 1999 to 2010, the Archives moved to six different locations due to space constraints and funding. Currently, with a growing collection of over 153,000 items, the Archives is now housed at the home of its curator, Mr. Heise. The Archives relies primarily on private donations and grants for its daily operations. It is completely run by volunteers.
Mr. Heise, who was doing research and visiting Hmong students in Vientiane, Laos, was unavailable at the time of our visit. He is primarily responsible for the Archives' growing acquisitions, as well as conducting outreach and organizing volunteers. Mr. Heise has been actively engaged with the Hmong community and interested in collecting Hmong artifacts since the early 1980s. Mr. Heise's efforts began with mentoring two young Hmong interns at the Minnesota Historical Society, which grew into developing relationships with the larger community. My gracious tour guide Mr. Xiong is also an expert of the Archives collections himself. He started as an intern over ten years ago and has remained on staff ever since.
Hmong Archive is special. There is no security front desk asking visitors to identify themselves and lock their belongings away. It is very much as cozy and welcoming as it appears from the building's exterior.  Every part of the house's interior is packed with cabinets and shelves of documents, audio cassette tapes, CDs, DVDs, videotapes, and books in Hmong and other languages.
The Archives contains 13 collections: Archival Boxes, Audio, Books, Cards, Files, Maps, Newspapers, Objects, Periodicals, Photographs, Posters, Videos, and Works of Art. Starting with the first floor, Mr. Xiong showed us Hmong cassette tapes in a cabinet and books stored in floor-to-ceiling shelves. The second floor was also filled with shelves of materials. Mr. Xiong explained the wide variety of VHS and DVD movies made by or about Hmong, including "Gran Torino."  A film buff, Mr. Xiong asserted that the movie collection is a great and exciting way for Archive users to learn about the progression of contemporary Hmong American film production.
Also in the same room on the second floor, were shelves of CDs of traditional and popul ar Hmong music. Mr. Xiong showed us photocopied articles and photographs of Hmong refugees in Thai camps after the Secret War. These were also available on the second floor of the Archive. Lastly, Mr. Xiong took out traditional Hmong story cloths which are stored in archival boxes. Taking one colorful story cloth after another, he tells me the meaning of patterns, narrative and animal symbolism according to Hmong folklore. Many of these can be viewed online at Hmong Embroidery, which was a collaborative web project between the Archives and Hmong Cultural Center.
The collections go beyond just your typical books and multimedia items. The Archives possesses unique cultural items such as a 1940s Luang Prabang-style black powder rifle which is over 6 feet long. Mr. Heise enjoys allowing college visitors to handle the weapon and ask them to envision using one for hunting in the mountains of Laos. Heise also describes another special item, a Thai-made aluminum rice pot, which to him represents the Hmong experience.
"To me, its shape is beautiful, but what are the stories it could tell about cooking fires in Long Cheng, Laos, or Ban Vinai Refugee Camp in Thailand, or resettlement in St. Paul? If only it could talk!," says Heise.
A favorite item for Hmong elders who visit the Archives is the khib or A-frame used for loading firewood or grass. According to Heise, many of these visitors are reminded of fieldwork they have done in their homelands and wish to wear them when they see it.  Besides story cloths, other unique Hmong handmade items include wooden carved airplanes by 10-year-old Nou Xiong from Nong Phue village, Xieng Khuang, Laos. Heise added these to the aeronautical collections at the Archives.
Researchers from around the world visit and contact Hmong Archives,  from Austria to China. Mr. Heise and the Archives volunteers assist with research questions dealing with topics such as Hmong jaw harps or ncas, the Secret War in Laos and discovering the Hmong word for "gay." With their collective knowledge of the Norwegian, Danish, German, Hmong, Lao, Thai and Chinese languages, the staff translate materials into English so that they are more accessible to users. The Archives has loaned objects to a Chicago museum and to Twin Cities organizations.
As for the future of Hmong Archives, Heise states, "Hopefully we will move into a large, archivally and environmentally friendly building in a Hmong neighborhood. This building should accommodate several Hmong nonprofits that will mutually benefit us by co-location."
For now, the Archives has plenty of projects to keep its staff busy, such as cataloging all their items and making them available online. They also hope to continue collaborative projects with community partners as they did with Hmong Cultural Center on the HmongEmbroidery.org project.
Make a visit to the Hmong Archives:
343 Michigan Street
Saint Paul, MN 55102
651-621-5469
Business Hours: Monday, Wednesday, Friday from 10am – 6pm. Visitors may come during business hours or by appointment.

Depression became a normal part of my everyday vocabulary when I was twelve. I remember Newsweek did a cover story on Prozac back then. Upon reading the article, so many things began to make sense. At some point during elementary school, I suddenly became very shy. It came to such a state that simply greeting other kids was agonizing. Saying hello and good-bye to my neighbor's daughter on the short walk to and from the school bus stop was painful. Before this time, my mother used to say I was outgoing and tiao pi, or mischievous. This made my grandfather remark that it was hard to believe I was a girl because I acted so much like my Uncle James, whom I adored, when he was young.
I don't know what caused me to become so reticent and tongue-tied in public. This crippling shyness remained with me throughout elementary school, leaving me isolated and silent. It was not uncommon for me to go days without speaking more than a few words. Perhaps because little Asian girls were (and are still) expected to be shy, my silence was not considered a problem by anyone. I didn't cause any "trouble." And yet, a part of me knew that whatever it was that was holding me back wasn't because I was Asian. I saw other Asian kids, including my sister, who had no problems talking and laughing in public, who weren't afraid to go outside, who acted like normal people. This made me wonder what was wrong with me and why I couldn't change. I developed suicidal ideation, although I didn't know that was what it was called then. I became convinced that my life was hopeless.
Learning about depression made me realize that what I was experiencing had a name and that it was a condition that affected many people, not just me. There was help available through medication and counseling. This was further enforced in my mind when I went to college and had many friends and classmates who were diagnosed with depression and other mood disorders. They had received treatment at the campus health center. In fact, it was harder to know someone who wasn't on anti-depressants than to know someone who was. Even though I was in a relatively safe environment that did not stigmatize mental illness, it was not until I had my own health insurance that I was able to get the treatment that I needed. When I first tried to broach this topic with my parents, they reacted with anger, disbelief, and ultimately, denial. To my parents, depression was not something that existed and anti-depressants were dangerous to take. I, too, harbored fears about going on medication that had so many side effects (really, if you look at the list of side effects, you wonder how in the world this is supposed to make you better). I was also concerned that the medication would "change" me, that I would be somehow cheating by not suffering enough. However, as one therapist pointed out, taking medication isn't "cheating" or getting an "unfair advantage" — it just tries to help you be at the same level with others.
Although I have no wish to give to Big Pharma for the rest of my life, for now, I've come to accept that my new normal is to be on medication, possibly for a long time, and to see a therapist on a regular basis. Perhaps I'm fortunate that I'm one of the ones who have responded positively to medication, despite my lingering skepticism about the psychopharmacology industry. I probably would be worse off than I am now without treatment. Although they still ask when I can no longer take my medication and if I've tried going off of them, my parents have since come to understand that I am receiving treatment, even if they don't entirely understand depression and still distrust medication. My former therapist was right though. Medication doesn't bestow any kind of special advantage, nor did it turn me into a zombie or a former shell of myself, as I had feared. It only brings me as close to being "normal" as I can be. Perhaps in the end, that is all that I can expect of it.
Eugenia Beh
Electronic Resources Librarian
Texas A&M University
APALA President, 2013-2014
---
Resources
MentalHealth.gov:  http://www.mentalhealth.gov/
NAAPIMHA (National Asian American Pacific Islander Mental Health Association):  http://naapimha.org/
Friends Do Make a Difference Campaign: http://naapimha.org/friends-do-make-a-difference/
Raising Awareness About Mental Health and Suicide Prevention in the AAPI Community: http://www.whitehouse.gov/blog/2013/05/10/raising-awareness-about-mental-health-and-suicide-prevention-aapi-community
Suicidal Thoughts Among Asians, Native Hawai'ians or Other Pacific Islanders: http://www.samhsa.gov/data/2K13/Spotlight/Spot118-suicidal-thoughts.pdf
The It's Ok Campaign: http://itsokcampaign.org/
Chai (Counselors Helping South Asians/Indians, Inc.): http://chaicounselors.wordpress.com/
Asian American Mental Health, Ramey Ko story (by a friend of mine): http://www.youtube.com/watch?v=VvvlLdHS1FA&feature=youtu.be