by Cynthia Mari Orozco
This third essay continues APALA's advocacy fatigue mini-series. Written by APALA member Cynthia Mari Orozco, who is also the 2015 APALA-sponsored ALA Emerging Leader, this reflective piece is about seeking inspiration and support beyond the library world. Librarianship, as a helping profession, exacts high emotional costs. Because of this, renewal is a crucial aspect of self-care and, therefore, professional development. Library advocacy is one area in which we can strongly see the professional and the personal working and developing each other.
In anticipation of APALA's 35th Anniversary & Symposium,  we take a closer look at the very human aspect of advocacy work—fatigue. 
~ Melissa I. Cardenas-Dow, APALA Web Content Sub-committee Chair, 2012-Present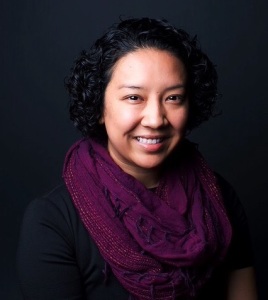 Phil Yu, a.k.a. Angry Asian Man, says it best: "Stay angry." For me as a librarian, this translates as "Stay angry… at inequity in access to information, surveillance in ebooks or censorship." In relation to library and information activism, this could extend to "Stay passionate… about user-centered services, diverse books and open access." These examples barely scratch the surface of the many issues for which librarians advocate or combat against.
But being angry, or passionate, requires an incredible amount of effort, time, and strength. It can be extremely taxing to sustain one's energy. While we still care, a number of factors can beat down on us and cause us fatigue. Maybe an innovative library program you propose isn't supported by your colleagues or administration. Maybe you hear a colleague oppose the idea of user-centered services. In my professional life, I have come to rely on a number of networks to sustain and invigorate my passion and energy, both in non-library circles and within the greater library community.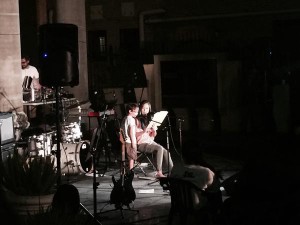 Shortly after I started working at my current institution, I also became involved with a local group called Tuesday Night Project (TNP), which describes itself as "an Asian American grassroots and volunteer-based organization fiercely devoted to bridging communities by providing programming and interactive spaces for people to connect through artistic expression and strong, creative, community partnerships." Its main program is Tuesday Night Cafe, which hosts a free, twice a month (April through October) curated program of multidisciplinary visual and performing art, as well as an open mic. I'm usually tired at the end of my work day, but on these particular Tuesdays, I make an effort to go up to Little Tokyo in Los Angeles and dedicate some of my time to this incredible space. Despite often coming into the space tired, preoccupied with projects I'm working on, and maybe sometimes a little demoralized, I'm instantly reenergized by the passion and love that emanate from this space. I surround myself with artists and art lovers, community organizers, educators, students, friends, and everything, everyone, in-between. I talk to people from a wide range of backgrounds, about what they're doing in their lives, and I become inspired by  amazing people, projects and collaborations. I also have the opportunity to talk about my library ideas without resistance. My ideas are not met with discouraging  comments like, "It won't work," or "There's no money for that" or any other obstacles. Instead, I consistently get positive energy and genuine "That's incredible!" or "You got this!" For me, the Tuesday Night Cafe space provides an additional forum outside of my institution to ask faculty and students from other universities about their insights on library services. This brings me non-libraryland perspectives into conversations, which can be extremely valuable.

Everyone needs a cheerleader. Surround yourself with positivity and people devoted to making incredible things happen, even if they're not in libraries. Through my experience with TNP, I've gained emotional sustenance, perspective, and friends. Determine what communities, spaces, and individuals complement your professional and personal self to support you now and into the next phase of your life. Ideas and innovation flourish with support. Break out and build a network of support that works for you.
Editing assistance provided by Jaena Rae Cabrera and Melissa Cardenas-Dow.