Chinese Couplets is Now Showing @ ALA
Sunday, June 26, 2016 @ 10:30 a.m.
Location: Film Screening Area
Join us for the APALA sponsored screening of the film "Chinese Couplets" as part of Now Showing @ ALA Annual Conference.  The film will be followed by a Q&A and panel discussion that includes:
Felicia Lowe, EMMY winning filmmaker,
Erika Lee, Director of the Immigration History Research Center and the Rudolph J. Vecoli Chair in Immigration History at the University of Minnesota,
Melissa I. Cardenas-Dow, Reference Librarian, University of California, Riverside, and
Gary Colmenar, Librarian, University of California, Santa Barbara who will be moderating.
"Chinese Couplets" is part memoir, part history, part investigation, the filmmaker's search for answers about her mother's emigration to America during the Chinese Exclusion era reveals the often painful price paid by immigrants who abandoned their personal identity, the burden of silence they passed on to their offspring and the intergenerational strife between immigrants and their American born children.
Featured Filmmaker and Panelist: Felicia Lowe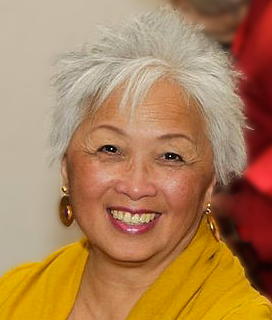 Felicia Lowe is an award winning independent television producer, director, and writer with more than 35 years of production experience. Her latest film, "Chinese Couplets," is gaining rave reviews as it begins circulating in film festivals and community screenings. Lowe received an EMMY for Best Cultural Documentary for "Chinatown: The Hidden Cities of San Francisco." The lively hour-long piece on the history of San Francisco's oldest neighborhood has been broadcast numerous times on PBS. "Carved in Silence," a documentary about the experiences of Chinese immigrants detained on Angel Island Immigration Station and "China: Land of My Father," a personal journey to China to meet her paternal grandmother have garnered numerous awards and have also been broadcast on PBS and abroad. Her innovative works have screened in film festivals, museums and are used in classrooms across the country. Prior to her documentary work, Lowe worked in children's television and broadcast journalism. She has also taught film production at San Francisco State University and Stanford University. A descendant of Angel Island detainees, she has been actively involved in the preservation of the Angel Island Immigration Station.
---
To learn more about APALA @ Annual and all of our events, visit www.apalaweb.org