By Simone Fujita, Cynthia Mari Orozco and Annie Pho
In this special feature article, APALA members Simone Fujita (Art Center College of Design), Cynthia Mari Orozco (California State University Long Beach) and Annie Pho (University of Illinois at Chicago) share their experience with hosting WikiAPA events this fall as well as advice for hosting future edit-a-thons.
— Alyssa Jocson Porter, APALA Web Content Editor, 2015-16
---
In September 2015, the Smithsonian Asian Pacific American Center hosted WikiAPA 2015, a series of Wikipedia edit-a-thons across the United States in DC, New York City, Los Angeles, Seattle, Oakland, Austin, Chicago, San Diego and Minneapolis, as well as internationally in Toyama City, Bangkok and Hong Kong. The series focused on creating and updating Wikipedia articles about Asian Pacific American artists with the intention of improving documentation about APA communities within the ubiquitous information source that is Wikipedia.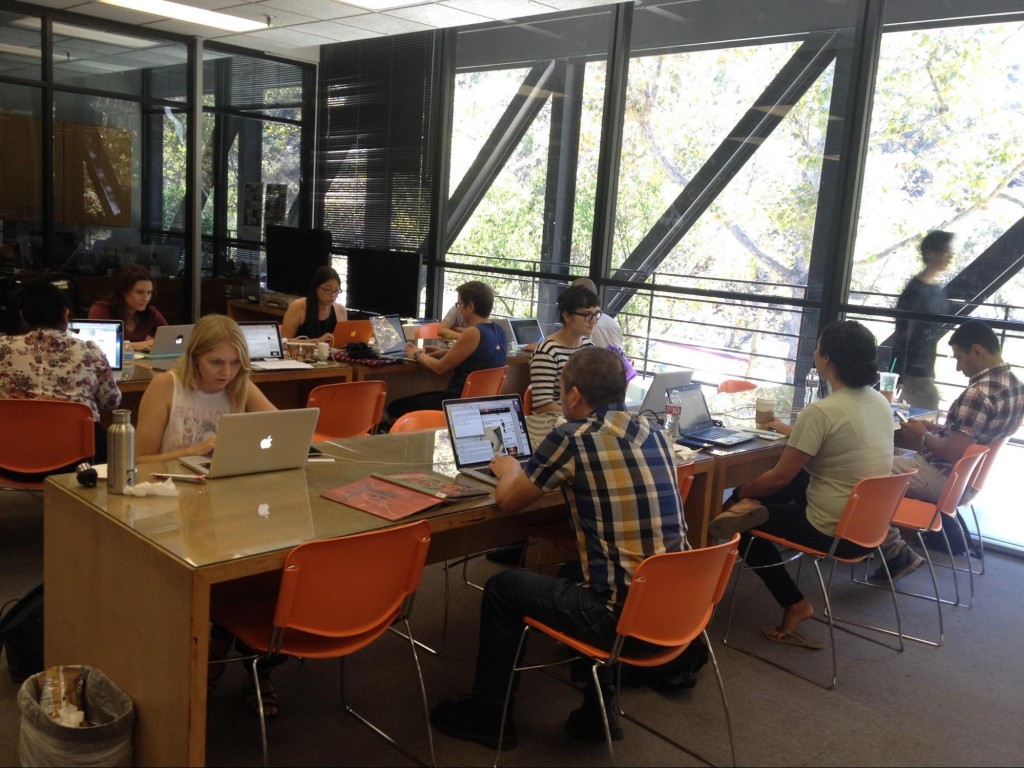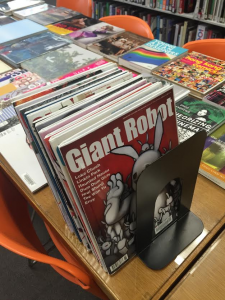 We would like to extend a big thank you to the Smithsonian APA Center for including APALA members in this project to collectively write APA artists into the written record and actively contribute to their recognition in information sources. This year represents the second year that the Smithsonian APA Center invited APALA to collaborate on the event series. Last year, APALA hosted 2014 WikiAPA events at LAPL's Junipero Serra branch and UC San Diego. This year, APALA members held several WikiAPA events at their libraries, including the edit-a-thons in Los Angeles, San Diego and Chicago.
In addition to providing an opportunity to contribute to a wider body of knowledge, the WikiAPA edit-a-thons give attendees a chance to learn the mechanics of Wikipedia editing in a relaxed and fun social setting. One need not be an experienced Wikipedia author or scholar of Asian American art history to participate, as Wikipedia editing training, research materials and a list of artists who lacked articles are supplied on-site. For those interested in editing Wikipedia or perhaps hosting an edit-a-thon in the future, there are great articles from Wikipedia to help you get started.
What do you need to host your own Wikipedia edit-a-thon?
Publicity. The Smithsonian APA Center did most of the heavy lifting with the event information, social media and #WikiAPA hashtag, and branding. For each event, they created an Eventbrite page and helped connect local organizers to each other.
Location. It is important that the event location is accessible (ideally via public transportation or by offering free parking) and equipped with the proper amenities, including access to WiFi.

WikiAPA snacks at the ArtCenter Library.
Credit: Cynthia Mari Orozco

Supplies. An edit-a-thon needs a work space with access to free WiFi, extra laptops (if necessary), access to library resources and art reference books (if you know the topics ahead of time, you can pull the materials for participants), and of course, plentiful snacks for editing fuel!

Community of editors. There was a mix of editors, from absolute beginners to very experienced editors, so it's helpful to have training materials for first-time editors or an orientation to get a group of beginners started. We recruited participants through social media, the APALA listserv, other universities, and word of mouth. Participants also tend to ask for and give help to one another, so it's a collective learning experience! Most editors used open internet materials, which also is a great way to integrate some information literacy instruction, such as search engine strategies or evaluating websites. As our event centered around APA artists, the Smithsonian APA Center curated a list of artists on tumblr that needed their own page or an update, so participants could select from this list.
Expertise. Although it's not necessary, having local Wikipedians or experienced editors who are well versed in the ins and outs of editing articles attend is helpful so they can be on hand to answer questions.
At the end of the each edit-a-thon, participants left with a sense of accomplishment, after creating new articles and updating existing articles centered around APA artists. In Los Angeles, these included a number of local artists and cultural arts organizations, including: Davi Cheng, Eric Nakamura (of Giant Robot), Tadashi Nakamura, Chhom Nimol, Shizu Saldamando, Jenny Yang and Tuesday Night Cafe. Chicago focused on local artists and organizations like Larry Lee, Michiko Itatani and Asian American Artists Collective Chicago.